Tension flares in West Covina following elections
Mayor Pro Tem Rosario Diaz and former city council candidate Yara Wolff at the forefront of tense City Council infighting
Since the conclusion of the 2022 election season, conflicts have risen inside of West Covina City Council, primarily surrounding Mayor Pro Tem Rosario Diaz and her husband William Elliott's conduct and involvement in the city's politics. Elliott and Diaz's participation in West Covina politics and the controversies surrounding them spilled over onto District 4 candidate Yara Wolff's campaign, leading to a series of events that would further polarize the dynamic within the City Council.
Elliott's statements during City Council meetings over the years, most notably his comments on April 3, 2018 where he called "Dreamers" – recipients of the Deferred Action for Childhood Arrival program – in attendance "cockroaches," have made him into a polarizing figure within West Covina. His actions have stirred up scrutiny aimed toward his wife and Wolff.
Wolff's campaign was endorsed by the West Covina Police Officers and Firefighters Associations and Councilmembers Tony Wu, Letty Lopez-Viado and Dario Castellanos via a mailer, as well as Elliott himself via his Facebook group "West Covina Today."
In the leadup to the November elections, Councilman Brian Tabatabai raised the issue surrounding Elliott's involvement in West Covina politics, claiming that the Mayor Pro Tem's husband had been involved with District 4 candidate Yara Wolff's campaign. In a post on Sept. 16 on Facebook, Tabatabai claimed that Elliott was working for Yara Wolff's campaign.
Wolff, who previously declined SAC.Media's request for comments regarding these claims, later placed last in a field of three candidates in District 4.
Following the election results, however, she addressed Tabatabai directly on Facebook in which she called him "asco de persona," meaning "disgusting person" in Spanish, and sat down for an interview with SAC.Media.
In the interview, Wolff said that before receiving the endorsement, she was unaware of Elliott's racist statements in the past and was also unaware of the fact that Diaz and Elliott had been canvassing throughout District 4 on behalf of her campaign.
"I'm a very private person," Wolff said. "So I actually didn't see anything of what he was posting in the various Facebook groups. It was people that brought it to my attention."
In addition, Wolff said she does not know Elliott personally, claiming to have only met him once.
"Eventually, I did meet Bill Elliott. I met him at the (West Covina) State Of The City dinner and because people were telling me these things, I did a Google search and I did see that he's made some controversial statements," she continued.
"You know, I don't know that they're controversial enough to be labeled as racist. I eventually also had a conversation with him to thank him for his support, because one way or the other, he helped me by putting up whatever it is that he put up, because to be honest with you, I don't know exactly how this rumor got started that he was my campaign manager, or that he was in any way associated with my campaign," she said.
Wolff then said that she had a conversation with Elliott in which they discussed their disagreements.
"I told Bill, I said, 'You don't know me and I don't know you. Chances are if we were to sit down and have a heart to heart, there'd be more issues that we would disagree on, than agree on,' because I am an immigrant, my parents came here as immigrants, I grew up here and I was a dreamer once before," she said.
In an interview with SAC.Media, Tabatabai told his side of the story, firing back at both Elliott and Wolff.
"It goes beyond just him just being a family member or a husband, but he also presents himself as a representative of two of the Councilmembers, Diaz and Wu," Tabatabai said.
Tabatabai then qiestioned Wolff's integrity in not addressing his claims.
"She easily could have said, 'William Elliott is not part of my campaign,' but she didn't," Tabatabai said.
"Bill Elliott has already shown himself not to be a reliable source and to be someone who is openly willing to lie or to deny what we see on video, so they have no credibility," he said.
Mayor Pro Tem Diaz and Elliot declined SAC.Media's request for comment when asked about the validity of these claims.
View Comments (6)
About the Contributor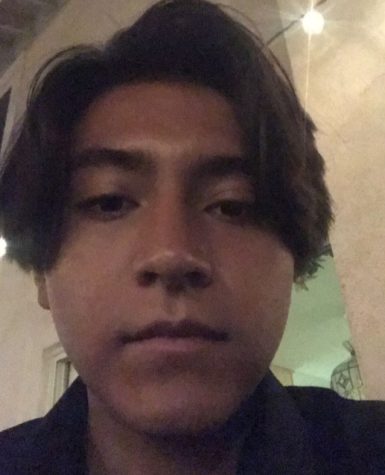 Ruben Montoya, Opinion Editor
Ruben Montoya is the Opinion Editor for SACMedia. As a journalist, he enjoys spicier, hot takes on the news. In his free time, he is a huge hyperpop and EDM listener, gamer and major fan of the Dodgers, Lakers and Arsenal FC.