Covina-Valley Unified rally against district resolved
Educators from the area of San Dimas to Covina banded together in a protest have since come to an agreement with the district
To voice their dissent regarding low wages and Covina-Valley Unified School District's plan to put a hard cap on health benefits, teachers and those in support from the district had organized a strike.
The Covina teacher union, Covina Unified Education Association, officially notified the district of their intent to strike on Nov. 28, in the form of a letter written by CUEA President Adam Hampton that was sent to the district Superintendent Elizabeth Eminhizer.
This strike was to take place Thursday Dec. 1, but protestors gathered a day earlier on Wednesday, Nov. 30, to make their demands clear. There were over 600 people outside of Covina-Valley Unified District's headquarters in Covina that day urging a new contract to be made that would work in the interest of the educators and agree with their terms regarding issues that revolved around salaries, health benefits and better support for special education teachers.
In a report from the San Gabriel Valley Tribune, it was stated that officials from the union desired a 5.2% increase for employees that worked in 2021-22, which was to include retirees, resignations and released employees. They also asked for a 10% increase in the 2022-23 fiscal year and a 10% increase for special education teachers in 2024-25.
This strike was foreseen, as it was reported that the Public Employment Relations Board attempted to convince the district to bargain with the union to prevent the strike from ever happening and vouched for a salary increase, a bigger stipend for teachers in special education and 150 minutes for special education teachers teaching transitional kindergarten through sixth graders.
Such agreement didn't come and 96% of the district's teachers voted to go on strike and garnered support from the California Teachers Association.
Before they could hold a second demonstration, the district had tweeted that the district and union had been able to agree on a tentative deal overnight; the agreement likely being struck because a strike would have risked disrupting the education of over 13,000 students, canceling extracurricular activities and required last-minute hiring of a mass amount of substitute teachers.
Instead of signs related to protest, educators held up signs of appreciation on Dec. 1 to thank those that supported their efforts to celebrate the victory.
Leave a Comment
About the Contributor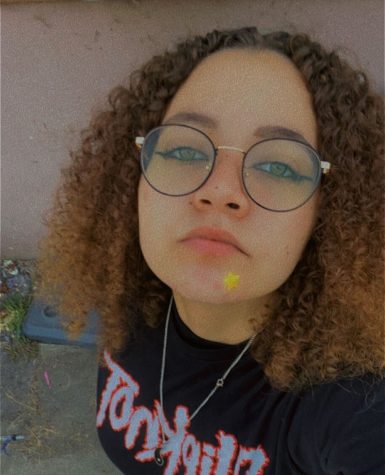 Delila Grubaugh, Features Editor
Delila Grubaugh is SACMedia's Features Editor. She is a first generation college student majoring in journalism and social justice. She dreams of being able to write a book one day and successfully make at least one short film in her lifetime. As a current peer navigator for the EOPS/CARE program she finds it to be incredibly important to work to help others, and she loves journalism as it can at times be democracy and social justice at its finest. She believes that if we are granted the right to freedom of press and freedom of speech we should be able to utilize it to benefit the people. She loves tea, Halloween, sunflowers, rock music and poetry. She is a California girl at heart and supports almost any Los Angeles team there is. A lover of journalism and advocacy, naturally someone she looks up to is Kara Danvers-aka Supergirl. She hopes to be as strong as her one day.