Academic Senate addresses recent concerns surrounding racial intolerance and sexual harassment
Condemning antisemitism and sexual harassment were among the items discussed on Thursday's meeting
The Academic Senate met Dec. 1, where members spoke about condemning antisemitism reaffirming anti-racism, supporting Associated Students and rebuking sexual harassment.
The Associated Students are asking for the school to implement a mandatory sexual harassment intervention training after a perceived rise of discomfort on campus as a result of both reported and unreported sexual harassment cases coming to light.
This request comes in the form of a resolution that would add onto the already existing sexual harassment intervention training program from the Title IX office. The addition would make the program mandatory before enrollment. Students' failure to complete the program will prevent them from being able to enroll in classes.
Some Senators raised concern over the involvement of human resources and suggested that students and counselors be involved in the discussion.
"I would like recommend to whoever listening, you know, like students or like counselors or someone has a voice in that perspective," said art history professor Dr. Mary McGuire on the resolution. "Just because those trainings can sometimes be problematic."
Many athletic and other competitive groups are already mandated to do the training, according to Academic Senate President Roger Willis. The item was voted on unanimously by the executive board in favor of the resolution.
"I think the biggest takeaway is that we have the support of the faculty as long as we have effective communication with them and that it is very important for students to be present," Danny Silva, campus community senator, told SAC.Media. "To be able to hear the faculty members and be a bridge between AS [Associated Students] and the faculty senate is really important."
Condemning antisemitism and reaffirming anti-racism was among the topics the meeting briefed on. The discussion item came after the spike of antisemitic hate crimes across the country. The Anti-Defamation League reported a 34% increase of antisemitic incidents in 2021 over the previous year.
Mt. SAC Academic Legislative Liaison Raul Madrid, spoke on the resolution and explained to the senators what the resolution was hoping to accomplish.
"We urge the college to provide additional trainings or opportunities for professional development, specifically focused on eliminating antisemitism and educating the broader campus on inclusivity toward the Jewish community," Madrid said to the senators. "I ask for you all to take this back to your departments." The different department heads nodded in agreement.
The resolution was voted on unanimously in favor of by the executive board in November.
The next meeting will be held Feb. 23, 2023.
Leave a Comment
About the Contributor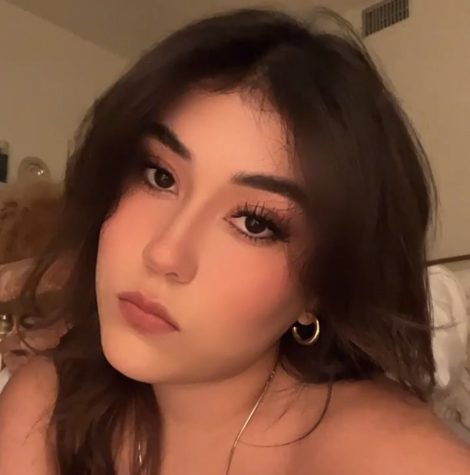 Brisa Gutierrez, Social Media Manager
Brisa Gutierrez is SACMedia's Social Media Manager.