West Covina renews $50,000 reward for information in unsolved murder
Rewards for information pertaining to the incident, which occurred over two years ago, has accumulated to $100,000
The West Covina Police Department continues to search for culprits in the murder of Gabriela De Haro Perez, a 29-year-old who was shot and killed two years ago near the intersection of Azusa Avenue and Amar Road in what officials described as a "case of senseless gang violence and misidentification."
Earlier this year, West Covina City Council approved a reward of $50,000 for information regarding the shooting. Along with the city's reward, the Los Angeles County Board of Supervisors and Perez's family are offering $15,000 and $35,000 respectively, amounting the total to $100,000.
"We need to have a press release and let the public know we had this tragedy," West Covina Mayor Tony Wu said at a city council meeting last month. "Gabby deserves justice."
The reward was originally introduced and established in October 2022 but reshared this week in a police press release.
"The rise in gang violence in the San Gabriel Valley must be addressed and it starts by identifying individuals who are engaging in crime and perpetrating trauma and pain on individuals and families through violent means," said LA County Supervisor Hilda Solis in a statement in May 2021 after the board approved a motion to extend their reward, which is set to expire on Jan. 18, 2023.
"I will never forget that night, it plays over and over in my head," wrote Perez's husband Aaron in a now-viral 2021 Instagram post in which he described the couple's planned date night when the shooting occurred.
"We placed a phone order and went to pick up our food. … I had Gabby wait in the car while I went to pick up our order. After getting the food I went back to the car and we headed back home. We approached the stoplight on Azusa Ave, and as we were waiting for the light to turn green, is when I was suddenly stunned by the sound of a loud pop, and the stings on my arm from the shards of glass, I looked over only to see my wife sitting unresponsive and a bullet hole from the back passenger window."
Despite sizable media attention and continuous efforts to locate perpetrators, the shooting remains unsolved. The few details that are known by police, such as the make of a suspect's car, are kept confidential to verify the authenticity of potential witnesses. According to police, Perez was not involved in gang activity.
Officials encourage anyone with information to call the department at (626) 939-8500 or submit a tip at https://lacrimestoppers.org.
Leave a Comment
About the Contributor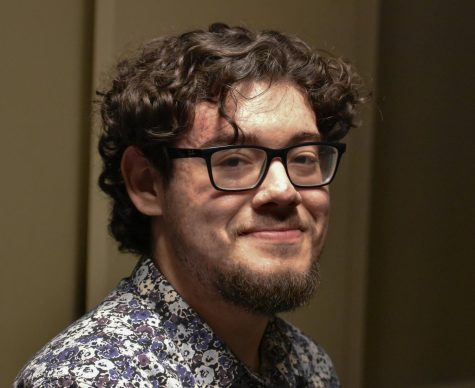 Bryan Jimenez, Editor in Chief
Bryan Jimenez is the Editor in Chief of SAC.Media. He can be reached at
[email protected]
.