Mt. SAC coach accused of sexual abuse to remain employed, school says
The lawsuit is preceded by four others
Earlier this week, women's basketball coach Brian Crichlow was sued by three women for alleged sexual abuse during his time as a teacher at Pomona High School in the '90s – the latest of several lawsuits against the coach. Mt. SAC officials have stated that these incidents will not impact his employment status.
"There have not been any allegations of sexual misconduct against Mr. Crichlow at Mt. SAC," Director of Affairs Jill Dolan said in a statement to the Southern California News Group. "Allegations of sexual misconduct at other institutions are outside of our jurisdiction and are handled through that institution. If there are any convictions, it will be reviewed by the college, and action may be taken in accordance with Education Code."
The women, who are identified by pseudonyms, were student athletes at the school and implicated coaches and other school employees in the lawsuit. Three previous lawsuits involving Crichlow were settled out of court in the last two years and another, filed on Oct. 13, 2022, is active, according to the San Gabriel Valley Tribune.
According to the most recent lawsuit, a woman, identified as Jane Doe No. 5, was wheedled by Crichlow with alcohol and marijuana when she was a 14-year-old freshman at the school in 1996. It alleges that he had sex with her on campus and in the homes of other coaches, two of which, Vincent Spirlin and Kitrick Taylor, were present during the abuse and participated in other instances of such abuse against other students.
The woman stopped attending Pomona High School after a year due to distress. Speaking to the Los Angeles Times, Natalie Weatherford, the attorney representing the three women on behalf of the firm Taylor & Ring, said Crichlow continued to contact her for years via "texts, social media and by asking other people to check in on her."
Originally, a complaint was filed by the women in July last year, according to the Los Angeles Times. But because of AB-218, which extends the statute of limitations for childhood sexual abuse, the complaint became a lawsuit.
Another case, settled out of court on Oct. 19, 2022, alleged that Crichlow had sex with a 16-year-old student during a 1997 track meet in Las Vegas, according to the San Gabriel Valley Tribune. The previously mentioned Pomona coach, Kitrick Taylor, had sex with another student in an adjacent bed, according to the lawsuit. The second woman, Jane Doe No. 2, also filed a lawsuit against the two and the Pomona Unified School District in 2020 which was settled in 2021.
The other active lawsuit, filed by Jane Doe No. 3 and Jane Doe No. 4, alleges that Crichlow sexually abused and groomed Jane Doe No. 3, from 1993 to 1994 when she was a 16-year-old junior. According to the San Gabriel Valley Tribune, he referred to her as his "girlfriend" and would not allow her to speak to other men. Jane Doe No. 4 alleges to have witnessed and been a victim of sexual abuse from different coaches, not including Crichlow.
Crichlow did not respond to SAC Media's request for comment.
Leave a Comment
About the Writer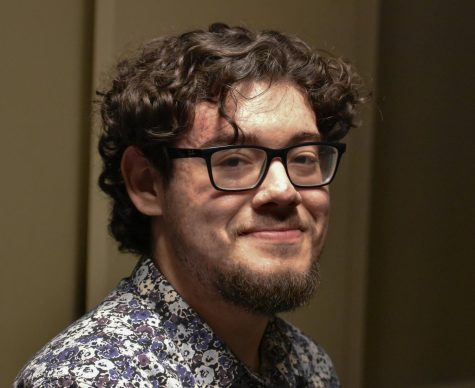 Bryan Jimenez, Editor in Chief
Bryan Jimenez is the Editor in Chief of SAC.Media. He can be reached at
[email protected]