West Covina City Council meeting marred by racial remarks once again
Things got ugly at West Covina City Hall on Tuesday during public comments, while campaign finance ordinance amendments were reversed
On Tuesday Feb. 7 the West Covina City Council convened for a meeting that was blighted by hate speech as NAACP members urged the Council to take action, while concerned residents scored a victory on campaign finance rules.
As the meeting got underway with public comments, first on the podium was San Gabriel Valley NAACP President Irma Cooper, who used her time to condemn the displaying of the Confederate flag and use of racial slurs at the Jan. 17 meeting that included the N-word, by Armando Herman and Michael Greenspan. Cooper urged the Council to take action to put an end to their hateful provocations during public comments.
.@SAConScene Oral Communications opens with SGV NAACP President Irma Cooper taking the podium. She is joined by other NAACP members denouncing the actions at the Jan. 17 meeting and demanding the Council take action. #WestCovina #LocalNews #SGVNAACP pic.twitter.com/lzcfloe7jn

— Rubén Montoya (@Rmontoya47) February 8, 2023
"The West Covina leadership states 'its freedom of speech' and they do not want to be sued, is that leadership, or the easy way out?" said Cooper.
"Based on what I saw in the video on January the 17th and the displaying of the Confederate flag, I believe it's hate speech, not freedom of speech," she said.
Immediately after Cooper's comments, Armando Herman then came up to the podium. His racist tirade was not a surprise for those who are familiar with him, but prompted a noticeably more vocal response from council members and those in attendance alike.
.@SAConScene Following his display of the Confederate flag at the Jan. 17 meeting, Armando Herman returns with another speech filled with hateful comments and slurs. #WestCovina #LocalNews pic.twitter.com/QtpIDGJkJm

— Rubén Montoya (@Rmontoya47) February 8, 2023
A few minutes later, Herman was then escorted out of the meeting by the West Covina Police Department officers after repeated warnings from Mayor Rosario Diaz.
.@SAConScene JUST NOW: After continued disruptions, Armando Herman is escorted out of City Hall by West Covina Police Department officers.#WestCovina #LocalNews pic.twitter.com/LgfTTKJqiI

— Rubén Montoya (@Rmontoya47) February 8, 2023
City Council members at the meeting briefly discussed possible solutions to address the issue alongside city staff, however, it is unclear as of what course of action the council will take.
Speaking with SAC.Media following the meeting, NAACP President Irma Cooper spoke further regarding her concerns with the Council's hands-off approach in handling the matter.
"I just think for them to allow that to go on for two years and think its okay because they're so 'afraid' of being sued, as far as I'm concerned, maybe we need to sue them for allowing a public meeting where people feel like they can't come and sit without being intimidated, without being threatened, without all those racial terminologies and words just going out of control," Cooper said.
"That Confederate flag, it shows me that they don't understand how much hatred that flag represents to black people, they don't understand the 'n-word,' what that is to us, and then to hear somebody say, 'well as long as it's not violence,' well, that's a fighting word," she continued.
Aside from the debacle during public comments, on the agenda was Ordinance No. 2513, an amended version of Ordinance No. 2510, which passed at the Jan. 17 council meeting by a 3-1-1 vote.
As Ordinance No. 2513 was brought up for a reading, the Council spent nearly 21 minutes asking questions and clarifying the situation with the city attorney.
Public comments from West Covina residents Jim Grivich and Jerri Potras proposing specific changes to the language in Ordinance No. 2513 were noted by Councilman Ollie Cantos, who later made the motion to add these changes to the ordinance. The motion was then seconded by Mayor Pro Tem Brian Tabatbai and passed by a unanimous vote.
Interestingly, Potras' public comments contradicted the staff report's published reasoning on why changes were being made to the ordinance.
"The staff report for agenda item three claims you are correcting a staff error on the version of the ordinance attached to the staff report when Ordinance 2510 was adopted, that is incorrect, Supreme Court cases on the constitutionality of Ordinance 2510 were brought to the city's attention by a law firm, that's what caused the change in Ordinance 2510 and created Ordinance 2513, not an administrative error," said Potras.
Essentially, the changes in wording requested by Cantos would remove any previous changes to the ordinance and revert West Covina's campaign finance rules to those in place prior to Ordinance No. 2510 passing on Jan. 17.
Tabatabai, spoke with SAC.Media following the meeting to clarify what happened leading up to Tuesday night's meeting and those blurry 21 minutes spent discussing proposed amendments to the ordinance.
"What happened was there was language in the ordinance (No. 2510) that seemingly was in violation of Citizens United v. FEC and then some subsequent cases that have come afterwards that interfered with the free speech of Political Action Committees," he said.
"What I and then councilman Cantos brought to bear, and I brought up a case in the D.C. Circuit of Appeals, Speechnow.org v. FEC, that also said you could not limit contributions to political action committees that were in favor or opposed to a candidate that had no connection with the candidate," Tabatabai continued.
Cantos also chimed in on Ordinance No. 2513, stressing the importance of abiding by the rule of law while also expressing approval of the council's willingness to cooperate in doing so.
"I fully agree with the efforts of wanting to stop the corruption, but it has to be done properly," Cantos said. "The amendment was accepted unanimously by the council and I am proud of my fellow colleagues, it shows that they are very deliberative."
The Council voted 5-0 to move forward with this newly amended version of Ordinance No. 2513. It was a victory for the many West Covina residents who expressed their concerns with the original ordinance, many of whom considered it an attempt to disenfranchise West Covina voters and to stifle opposition of sitting council members.
Going forward, Ordinance No. 2513 will be voted on again at a future council meeting before it is fully implemented.
The next meeting is scheduled for Mar. 7, at 7 p.m. In the meantime, celebration of the city's centennial anniversary will kick off with a celebratory dinner on Thursday, Feb. 16, at the West Covina Sportsplex, followed by the Centennial Spring Festival held at Historic Downtown West Covina on S. Glendora Avenue from Feb. 17 to 19.
Leave a Comment
About the Writer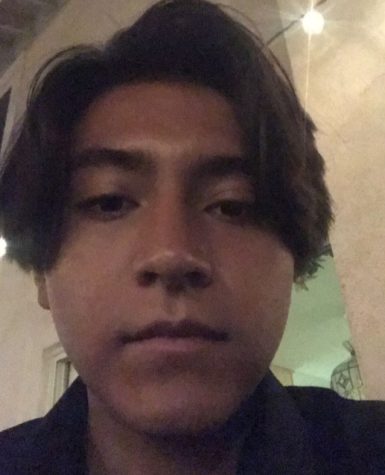 Ruben Montoya, Opinion Editor
Ruben Montoya is the Opinion Editor for SACMedia. As a journalist, he enjoys spicier, hot takes on the news. In his free time, he is a huge hyperpop and EDM listener, gamer and major fan of the Dodgers, Lakers and Arsenal FC.