Local bishop murdered by housekeeper's husband
Suspect charged with murder but intention still unclear and community left devastated
Catholic bishop David G. O'Connell, 69, was shot and killed in his Catholic Archdiocese-owned home in Hacienda Heights on Feb. 18 by his housekeeper's husband.
In a press conference posted on Facebook, Sheriff Robert G. Luna stated that O'Connell received at least one gunshot wound to his upper body and was found in the bedroom of his home. Luna said that a deacon was the one who found O'Connell unconscious and called 911.
O'Connell was killed in his home by his housekeeper's husband, Carlos Medina, 65, who later confessed to committing the crime. An anonymous tipster reported to the police that Medina was acting strange on the day of the murder and the bishop was said to have owed him money. There was no motive stated. Detectives have ruled the case as a homicide and Medina has been charged with murder. According to Luna, Medina's wife has been cooperative with the police.
Admired for his selflessness by his closest friends, O'Connell will be remembered for the work he did for the Los Angeles community. According to the Los Angeles Times, Archbishop José H. Goméz said O'Connell was a "good friend of Los Angeles."
"Every day he wanted to show compassion to the poor, to the homeless, to the immigrant, and to all those living on society's margins, He was a good priest, a good bishop and a man of peace," Goméz added.
State Sen. Bob Archuleta said O'Connell's service touched the lives of many and he was able to bring people together.
O'Connell was a founder and chairman of the Inter-diocesan Southern California Immigration Task Force which helped children who entered the United States without an adult companion.
According to The Associated Press, the chair of the Los Angeles County Board of Supervisors, Janice Hahn, said, "He devoted himself to supporting immigrants, not only making sure that they have food and shelter, but even helping immigrant children, unaccompanied minors, get into Catholic schools, and he helped them get into college."
According to NBC Los Angeles, three masses have been scheduled to honor O'Connell. On Wednesday, March 1, a San Gabriel Pastoral Region memorial mass took place at St. John Vianney Catholic Church in Hacienda Heights. On Thursday, March 2, a public viewing took place at the Cathedral of Our Lady of Angels in Los Angeles that was held from 10 a.m. to noon and from 1 p.m. to 6 p.m. On Friday, March 3, a funeral mass took place at 11 a.m. at the Cathedral of Our Lady of Angels.
NBC Los Angeles reported that Medina confessed and has been charged with the murder of O'Connell. He faces 35 years to life in prison.
Leave a Comment
About the Contributor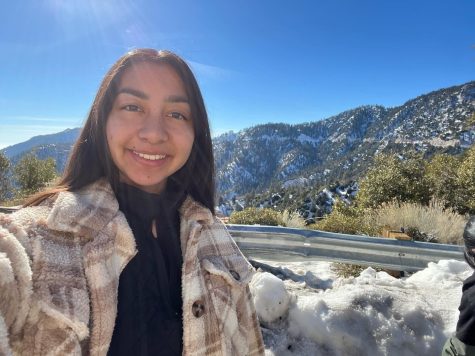 Emily Fernandez, News Editor
Emily Fernandez is SACMedia's News Editor.