Diana Berger Gallery hosts Roberto Benavidez to start off the spring semester
In The Garden: Pinatas takes patrons on an unexpected and colorful journey
Mt. SAC's Diana Berger Gallery, also known as the DBG, will host the work of artist and sculptor Roberto Benavidez in the impressive exhibit "In The Garden: Pinatas" which opened on Tuesday, March 2.
Benavidez's artwork has been featured in numerous exhibits along with articles, including his sculpture "Javelina Girl" in The New York Times. Mt. SAC's art gallery will host the artist in this mind-blowing exhibit from March 2 to April 6, in Building 1B/C-10 on campus.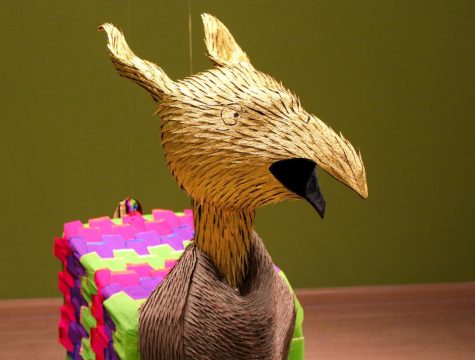 In an artist statement, Benavidez described himself as a, "Half-breed, South Texan, queer, figurative sculptor specializing in the pinata form; playing on themes of race, sexuality, art, sin, humor, ephemerality and beauty."
The exhibit is a  fantastical and unreal scene that combines beautiful pinata technique with the highest levels of both craftsmanship and detail. The lens Benavidez uses to create his sculptures and paintings truly creates a further level of mystery and intrigue with every single step the viewer takes through the gallery.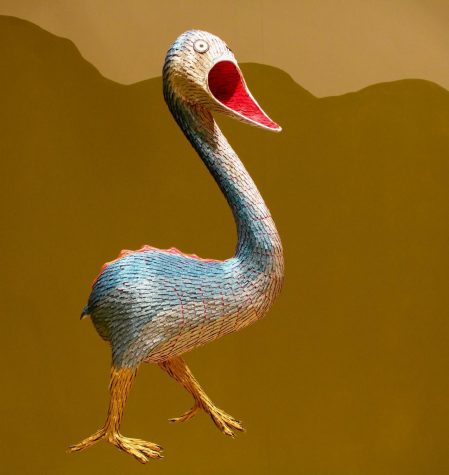 DBG Director and Exhibit Curator Phoebe Millerwhite said, "I think everyone will find a piece that speaks to them… it's [the exhibit] all in a similar spirit but has such different personalities that I feel like there is something going on beneath the surface."
There truly is more than meets the eye between the sculptures and various artwork, and it does not feel like words nor still images can truly do this magical experience the justice that the senses will deliver.
For example, a sculpture Benavidez created for the DBG exhibit titled, "Stigmata Pinata" appears the color of flesh from a distance, but that all changes as the viewer gets closer and a variety of underlying colors become increasingly visible.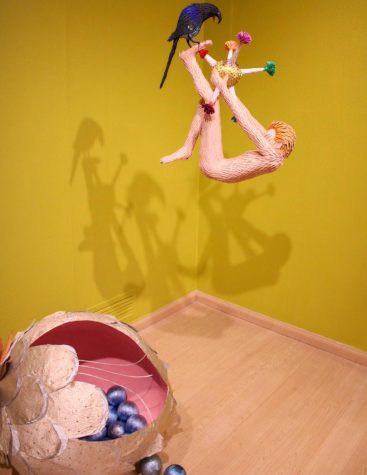 Benavidez's impressive creations blend magnificently with the open atmosphere that both the DBG and Millerwhite have fostered within the space. This exhibit is exploding with color, creating an out of this world feeling that transports the viewer while still being reminiscent of something familiar to them at heart.
In reference to this, Millerwhite said, "[The pinata form is] one of those cultural identifiers with many layers as far as who's culture it is, and it is very recognizable to all of us."
The events at DBG are always free and open to the public so this gives everyone the ability to witness this extraordinary experience. Those who want to dive deeper into how the sculptor's mind works can even catch Benavidez doing an artist talk in person on Thursday, March 23, at 1:30 p.m.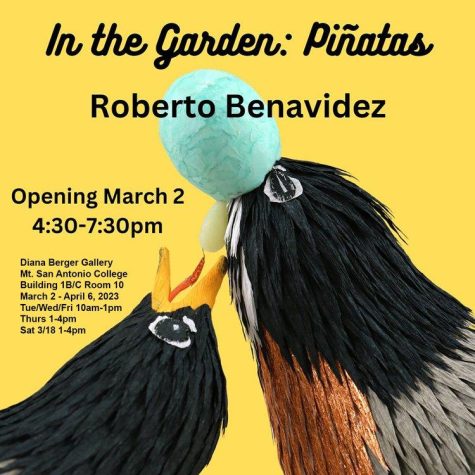 It would be a missed opportunity if you don't get to experience "In The Garden: Pinatas" while it is still on campus at the DBG until April 6.
Anyone interested in staying updated about the DBG can visit the gallery's website or join the mailing list.
Leave a Comment