'Ant-Man and The Wasp: Quantumania' review
Did Disney shoot an ant-sized blank and has the MCU lost its touch?
The magic is fading. It hurts to say it, but the Marvel Cinematic Universe is losing not only its audience but its touch in bringing stories of heroism to life.
Don't misconstrue what I'm saying. The magic is not dead.
I did not say the MCU is trash. I did not say the MCU needs to stop making movies. But two things can be true.
If phase four of the MCU taught anything to its audience, it's that fans need to adjust their expectations for phase five. Right now, the entire MCU is in a transition. "Ant Man & The Wasp: Quantumania" is emblematic of the transition Marvel is making.
According to Yahoo Finance, "Ant-Man and The Wasp: Quantumania" is the highest grossing film of 2023 as of Feb. 21, with 036;120 million in box office sales, ahead of films such as "80 for Brady" and "M3gan."
Ushering in phase five, this movie has drawn mixed reviews, and honestly, I'm on the fence too. If the Ant-Man films are a standalone trilogy, I would agree it deserves the 10/10s and 5-star ratings on Rotten Tomato and IMDB. But, it isn't. It's part of a continuing and evolving canon of the MCU.
Marvel movies don't nearly have the same luster and star power they once had in their prior phases. Fans' resentment and displeasure towards most of the new Disney content stems from comparing the current Marvel movies to the ones of yesteryear. Yet, Marvel fans rival any fanbase in history, so the amount of positive feedback still trumps the negative reactions. However, die hard fans are noticing a dropoff in quality of overall production.
"Quantumania" was just OK; Marvel filler that sits in the middle of the pack. Ant-Man bias aside, it is understandable for fans to think the film was lackluster in certain areas, yet wholesome and entertaining in others. Similar to "Thor: Love and Thunder," we are slowly but surely seeing a phasing out of the old characters from previous phases that fans literally grew up with.
Seeing how much the internet is ripping it to shreds, even sporting a 48% on Rotten Tomatoes, I had to remove myself from the ride or die mentality for Marvel. As bad as everyone is killing this movie on Twitter for MODOK looking like a "Spy Kids" villain ripoff, I cannot say this movie is at the bottom of the barrel for Marvel content. "Morbius," "Thor: Love and Thunder" and "She-Hulk" are still the bastard children of the massive bunch.
This movie was pleasantly better than what the internet made it out to be, but the drop off is noticeable.
Paul Rudd's charm isn't ceasing anytime soon, a handful of gags got some hearty laughs out of me, and the Quantum Realm is a visually interesting change of pace. Scott Lang and Hope Van Dyne actually face an Avengers-level threat, we get to see an older Cassie trying to find her own way in life avoiding getting arrested and still trying to help people now that Thanos is gone. Bill Murray joins the MCU as a cameo, and with that we have ties back into the multiverse theory and "Loki" with Marvel's signature post-credit cut scenes.
With still zero indication on anything related to the Midnight Sons story arc, fans will just have to wait and see what happens in "Loki" for more clues.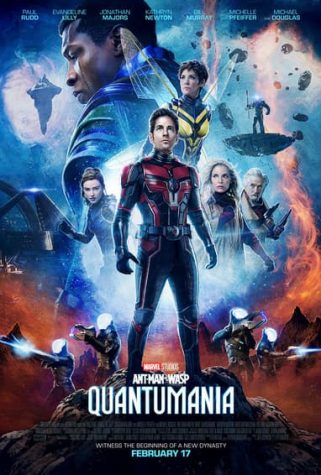 It sounds harsh to say that the MCU has lost a bit of its brilliance, but I've seen far worse cases from Marvel, in and outside the MCU. Among the other MCU films released in the past two calendar years, I would place it in a distant fifth behind "Spider-Man: No Way Home," "Black Widow," "Doctor Strange in the Multiverse of Madness" and "Black Panther: Wakanda Forever."
Is it among the S-tier of Marvel movies? No. But it definitely is entrenched in the low B-tier to high C-tier. At least it's not "Morbius."
Leave a Comment
About the Contributor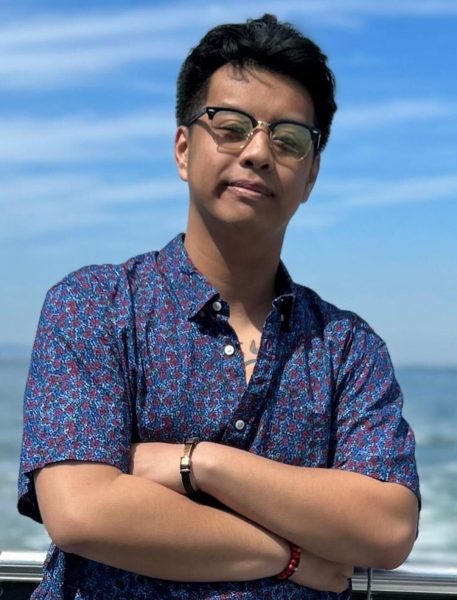 Robbie Doctor, Managing Editor
Robbie Doctor is the Managing Editor.