Get your taxes done for free with Mt. SAC's VITA program
VITA is an IRS-certified program with many volunteers ready to help.
Mt. SAC's Volunteer Income Tax Assistance, VITA, helps prepare tax returns for anyone that earns 60,000 or less. Every Saturday, student volunteers that speak six different languages including American Sign Language are at Building 79 ready to help.
VITA Advisor and accounting professor Steven Valdes said, "We actually got the IRS to start sponsoring us and they were very impressed, so now we are a full-fledged VITA program."
"In the past six years, we have generated over $500,000 in refunds and saved over $100,000 in tax fees," Valdes continued.
Most of the volunteers are students currently enrolled at Mt. SAC who've taken a six-week course and an exam to become IRS-certified to help the community.
"I wish people weren't afraid to ask about taxes," VITA volunteer Kyle Tran, 26, said. Tran, who runs a small business that resells shoes and figurines, is double-majoring in business administration and small business management.
"I want people to feel free to ask questions and provide the answers to them," he continued.
Languages spoken by volunteers include speak Spanish, Chinese, Cantonese, Arabic and ASL.
Tran volunteers at VITA because he wants to help the community with taxes and wants experience in communicating.
"There is not a lot of understanding in the deaf community about taxes, so I want to share that with the deaf community and work with hearing people as well," he said.
"If somebody sees that there are Mexican volunteers that speak Spanish or Asian volunteers that speak their language, they will see their culture and community represented here and so they will feel comfortable asking questions," he added.
There were around 10 clients actively being helped at once with volunteers communicating using several different languages. There were also around 15 IRS-certified volunteers that were sitting in another room awaiting a client to help. The wait for the free tax service was around five minutes.
VITA Volunteer Ronald Maghoney, 46, an accounting major said, "People are not aware that VITA is here to help with your taxes every year."
"Come get your tax returns done," VITA Volunteer Daniel Rameriz, 21, a business administration major said. "It's free. Most people our age are going to have some form of tax return. It's a win-win."
"We get to experience and you get your taxes taken care of," Rameriz added.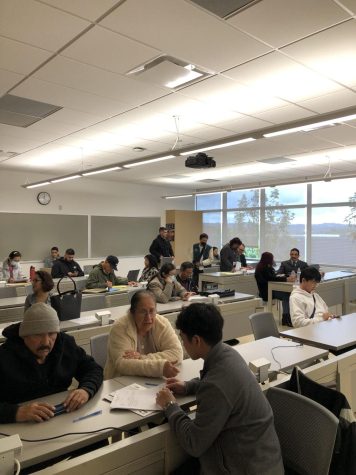 Non-students can take advantage of the VITA program.
VITA volunteers can help you with tax refunds, file returns electronically and schedule electronic withdrawals.
VITA volunteer Cynthia Paquini, 37, said that VITA cannot help with people earning over $60,000 annually, previous tax statements and business taxes.
If you plan on using Mt. SAC's VITA, make sure to bring a photo ID and your social security card.
They are open for walk-ins every Saturday from 8 a.m. to 12 p.m., located on the third floor in Building 79, which is level with Parking Lot H. For more information about Mt. SAC's VITA, visit their website at mtsac.edu/vita.
Leave a Comment
About the Contributor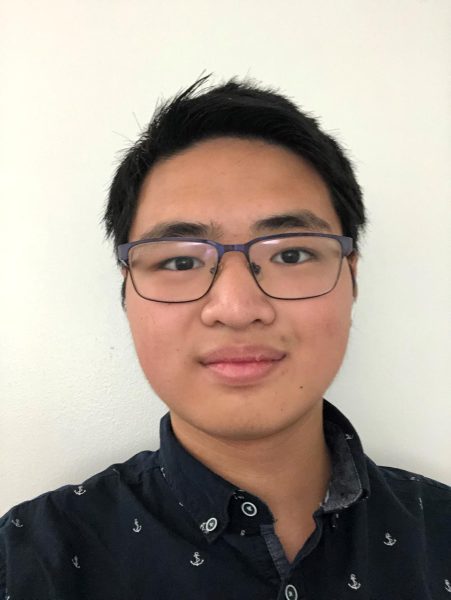 Adam Young, Editor in Chief