A look into women's basketball hard-fought season
Here is the Mounties' season from start to finish
The Mounties fell just short on their run to their ninth California Community College Athletic Association state title as they were eliminated in the quarterfinals in a tough battle against Santa Rosa Bear Cubs. They finished the year with an impressive record of 23-8 and had an undefeated record of 8-0 in conference. They were also able to grab their third straight South Coast Conference North Division title this year while leading the conference in averaging the most points per game.
The Mounties started the season dominating, winning their first two games including an amazing win to the season against the Barstow Vikings, 119-13, in a tournament. But the next four games, they hit a bump and dropped tough losses including the Mt. SAC Tip-Off Championship Game against Butte Roadrunners. They broke the losing streak with a win over the LA Valley Monarchs and slowly picked up victories by winning the next 3 out of 5.
Home court advantage in their new beautiful stadium complex was fully utilized by the Mounties with a 10-3 home record this season. They performed well enough to have a first-round bye and hosted two playoff games. With the best home record in their conference, the Mounties made sure every visiting team had a tough time playing against them.
Hitting the road wasn't much of a challenge either as the season got along, putting up an amazing 7-1 away record, the Mounties had away thrillers including a come-from-behind conference win against East L.A. Huskies, 74-73. It was a business trip for the Mounties whenever they were on the road, on just their second away game of the season, they came out crushing San Diego Mesa Olympians by 47 points, 73-26.
Once the calendar year hit 2023, the Mounties clicked with an 11-1 record in the months of January and February.
Sophomore guard Kamesha Moore (14) led the team in points, assists and steals this year with a 46% field goal percentage. The Mounties did their damage in the second half of the season and were looking bright going into playoffs. After two comfortable wins in the early rounds of playoffs, the Mounties were riding high on an 11-game winning streak to face the No. 2 Santa Rosa Bear Cubs. The Mounties fought hard against the Bear Cubs but weren't able to keep up and lost, 48-65.
We applaud our Mounties as they fought hard all year and represented us well. Thank you and good luck to those players who played their last game in Mt. SAC uniform and gave it their all, and to those who will be returning to us next year, let's win it all.
Leave a Comment
About the Contributor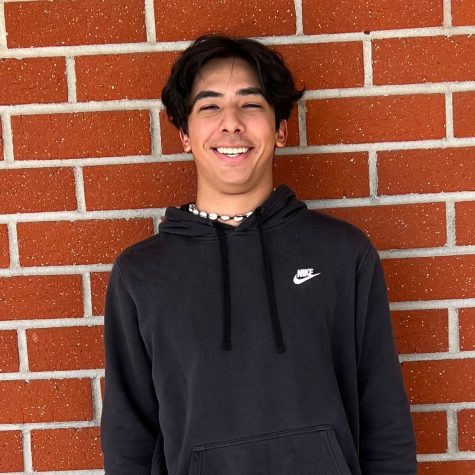 Lorenzo Gomez, Sports Editor
Lorenzo is SACMedia's Sports Editor.