A journey to the top of the hill: Hannah Brown
The humble self-fulfilled prophecy of becoming the No. 1 ranked women's cross-country runner in state.
"Funny, it seems like yesterday, as I recall you were looking out of place." – Cage the Elephant
It's easy to feel out of place when everyone looks up to you. When you're the best at what you do, the top feels like a lonely place.
But not for Hannah Brown.
A Southern California native born in Anaheim, California, and the youngest of three siblings, Brown, a 20-year-old fire-tech kinesiology sophomore, grew up surrounded by a large and loving support family system. Her parents, Patrick, 56, and Jannette, 52. Her siblings, Bryan, 26, and Christine, 23. And her dog, Ekko, a rabbit, Lone Ranger, many cats, and a brood of chickens. Yes, pet chickens.
"I've always been fascinated with animals," she said. "When I was growing up, I was always around cats. And I had always wanted a dog but my mom said no at the time. Eventually we got a bunny and more cats but I still wanted a dog, so I got one."
When asked what prompted or inspired her family to get pet chickens, she explained, "My family had taken a trip to Oklahoma to visit my brother and they thought it'd be funny to bring home some chickens."
What started off as a gag turned out to become an extension of family. This funny yet wholesome family experience in itself encapsulates the inclusive, welcoming and though comical nature that Brown possesses.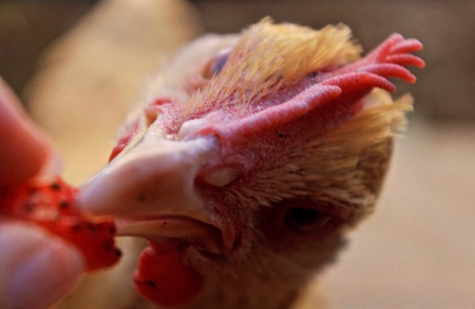 Brown has always been blessed with a gifted athletic background. Sports have always been an integral part of her upbringing.
"I had always done sports growing up," she said. "I played a little softball, ice-skating, soccer but I hated it, basketball, I think tennis for a little while. But in middle school, I did a little running and mostly tennis."
When asked who got her interested in sports and competing, Brown responded, "My brother and dad were the ones that got me into sports. It's always been in the family to just be active. Probably to tire us kids out," then burst out laughing.
It's easy to tell that some athletes grew up in an active household. For Brown, it was at Canyon High School where her athletic career began to take off.
"Once I got to high school, I did tennis but didn't like it," Brown said. "I just didn't want to tell the coach that I quit so I told him, 'I heard some people are transferring to track.' So that's what I did and I ended up liking it by chance. That's how I got into running."
Another trait which highlights her discipline and dedication early on was how she handled graduating high school during the pandemic.
Brown said, "So during the pandemic, I was still in high school. It was different but my parents forced me to stay inside. I just go outside to run everyday and stay in shape. That was pretty much it and running was my escape for me."
We all needed a semblance of normalcy during a global pandemic. It was during this time she also fortified her mentality for the college level.
"I also got very disciplined too," she said. "There were plenty of days when I said to myself, "well I might as well do some core or might as well do extra stretches and workouts."
Constantly looking to improve while others stay stagnant – a trait of the great ones.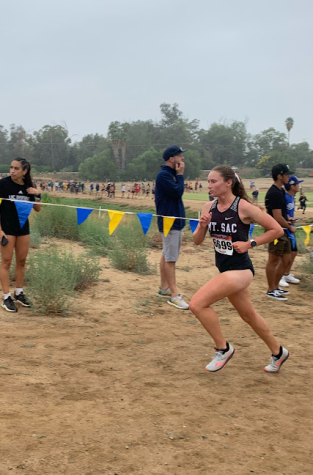 Making adjustments is never easy, especially coming out of a global pandemic. Brown had to reset and polish up some of her skills that were lost during lockdown. The biggest adjustment from high school to college outside of athletics, in her words, "Was reorienting myself how to study and learn again because during the pandemic, it was all virtual and you did whatever basically. I had to structure spending time to learn the material. Especially in English because of all the writing."
Not only is Brown a dedicated scholar, but an athlete year round. The biggest change she made jumping from high school to college was, "my commitment level [changed]. In high school, it was less mileage and time commitment. Transitioning to college, it was a lot more committed time, strength and conditioning, core work and stretching to stay healthy. Definitely had to drink more water because I did not do that in high school," she noted.
Hydration is important for any high-level athlete, especially when you're one of the best in the state.
It took some time before Brown felt she had a handle on her social, academic and athletic life. Brown lamented several occasions having to "stay up till 3 a.m. doing homework and waking up at 6 a.m. to go to practice."
But with sacrifice comes success.
"Last track season and a bit of the beginning of last cross season was when everything began coming together nicely," she said. "I quit my job during track and everything flowed nicer once I did that. I could spend more time with the team, relax and enjoy life more."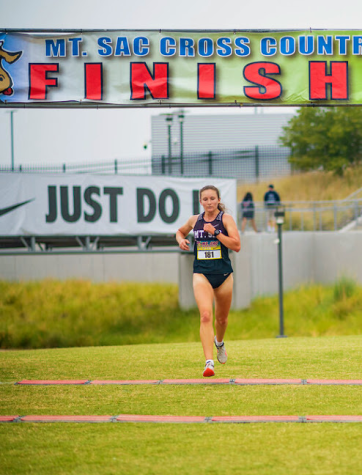 With another year under her belt, she has now "figured out the balance and routine. It was an adjustment balancing working, school, and sports last year."
Several of her teammates on cross country and track and field look up to Brown. She is welcoming, open and receptive to all of her teammates, so much so that she is the captain's trusted right hand.
"I had a lot of momentum that I carried from last season for both cross country and track," she said. "I love running and being on a team. I just wanted to contribute to the team and support the girls and pass on what I learned from my mistakes to the freshmen on the team. It's a big part of what I do. And I try to instill confidence in them because they do the same for me."
Good leaders never make themselves out to be more important and critical to the team's success.
When asked about the Mountie team culture, she did not hesitate.
"Our team is really close," she said. "Every day in the gym or conditioning, we're pushing each other constantly. I always try to be a part of the group and be part of the team because we're all one as a team. Being inclusive and not making anyone feel left out."
Family is always an emphasis on both the cross-country and track teams. A belief the great coach Ron Kamaka harped on. Though she has few small memories with Kamaka and wished she got an opportunity to spend more time with him, one memory stands out above the rest.
"I remember one time when we were working one of the meets, he told me, 'I remember seeing you run for the first time and I said to myself, she's going to be the No. 1 ranked women's runner at the end of the season,' and that always stuck with me," she said.
And he was right.
This track season, Brown is managing her expectations but remaining present one day at a time.
Speaking with confidence, she said: "I honestly had more expectations for myself. Last year, I kind of just wanted to do my best. This year, I know what I did last year and I just want to improve on it. The expectation of helping the team to win is the biggest one. But I know that if I have one of my worst races, I'll still do ok [compared to the field]."
What brings her peace after each race, regardless of the outcome is, "Knowing that everything we trained and worked hard for will come through in the end and no matter what, the team will be proud of each other," she said.
Nearly a year since Kamaka's passing, Brown still keeps his memory and legacy alive by being a good teammate and passing it onward to the next generation of Mountie runners.
"I want my legacy to be remembered as someone who was nice and inclusive to her teammates," Brown said. "Even if they don't remember me for my running, hopefully it'll be for the person I was."
Leave a Comment
About the Contributor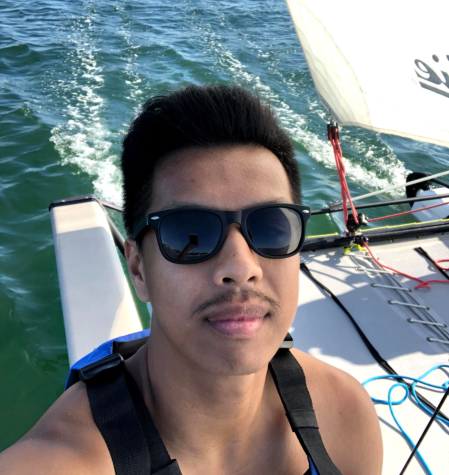 Robbie Doctor, Staff Reporter
Robbie Doctor is a staff reporter and writer for SAC.Media.