Creating a safe space for students in need
With the new Health Center service, students easily seek more care than before
Thriving Space, the newest Health Center student service, launched today, offering free weekly workshops that touch on different mental health topics.
This new service will host students sessions on topics like burnout, mindfulness and positive coping skills. These workshops are free, do not require pre-registration and open to all students. Sessions will be held from April 4 to May 23 in building 67B from 12-1:15 p.m. every Tuesday.
The program is funded by the student health fees paid as part of tuition. This small fee also grants students access to other Health Center features like short-term mental health counseling to those currently enrolled in at least one credit per semester. No insurance is needed to see the staff of licensed professionals. If further help is needed, the trained professionals also do some case management work to help get students insurance or find a referral at the best possible rate.
Students struggling with depression, anxiety, grief, anger or have relationship, eating, sleeping or substance issues can seek help at the Health Center. Licensed clinicians are there to help students.
"I love working with adults, especially doing therapy with adults," said Crissy Herzog-Kabisch, one of the school's clinicians. She has been with Mt. SAC since September 2022.
She shed some light on the available services for students by providing short-term solution-focused therapy. When students have test anxiety or are overwhelmed by classes, Herzog-Kabisch and her team will be able to guide students with step-by-step coping exercises and how to deal with these stresses more positively.
Upon request from teachers, the mental health staff will set up presentations about the services that they provide. Every semester, they try to do something to get the word out about mental health services. This includes setting up booths and having a De-stress Fest that occurs before finals to help students decompress their stress or anxiety during that time.
The Health Center aims to help students succeed in all aspects of life. The motivation for Herzog-Kabisch is to be a part of the solution.
"I always wanted to do work that I found not just meaningful for me, but for the people that I'm doing the work with, and I think mental health is extremely meaningful," she said. "If I can be a part of that in any way in someone's journey to mental health wellness – I would love to be a part of that."
Students can access the Health Center mental health offerings online or reach them via phone at (909) 274-4400, Monday through Friday, between 8 a.m. and 4:30 p.m. They can also be reached via email at [email protected].
View Comments(1)
About the Contributor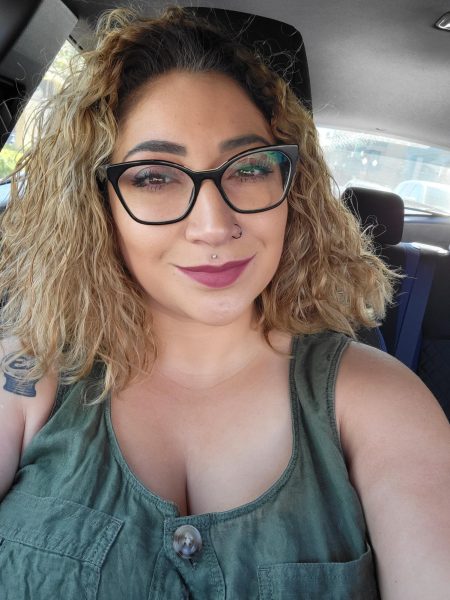 Bianca Arteaga, Staff Reporter
Bianca Arteaga is a Staff Reporter.