Restriction in reading: Book bans surge across the US
Book ban and restrictions have rises, blocking access to literature in schools and public libraries
As of 2022, over 1,600 books were banned within U.S. school districts with calls for even more restriction gaining traction. Efforts to ban books have surged throughout the years and the impact on classrooms and common education continues to change.
"As librarians at least from my perspective, we see it as you're trying to quiet a voice, a different perspective," said Mt. SAC librarian Kolap Samel.
According to CBS News, "Many books – 41% – that were banned included LGBTQ themes, protagonists or prominent secondary characters. A whopping 40% that were banned included people of color. Books with issues of race and racism (21%) and books with themes of rights and activism (10%) were also among those banned. About 22% of the books that were banned had sexual content. Biographies, autobiographies and stories about religious minorities are also on the list of banned books."
Books that are typically banned include "1984" by George Orwell for pro-communism ideas and sexuality, "The Color Purple" by Alice Walker for offensive language and being unsuited for certain age groups and "To Kill a Mockingbird" by Harper Lee for offensive language and racism.
According to the San Gabriel Tribune, Deborah Caldwell-Stone, who directs the American Library Association Office for Intellectual Freedom said, "… A few years ago, complaints usually arose with parents and other community members and referred to an individual book. Now, the requests are often for multiple removals, and organized by national groups such as the conservative Moms for Liberty, which has a mission of 'unifying, educating and empowering parents to defend their parental rights at all levels of government.'"
According to the American Library Association, the government cannot simply ban books because they do not agree with the content.
"Bills facilitating the restriction of books have been proposed or passed in Arizona, Iowa, Texas, Missouri and Oklahoma, among other states," Caldwell-Stone added.
"In Florida, where Gov. Ron DeSantis has approved laws to review reading materials and limit classroom discussion of gender identity and race books pulled indefinitely or temporarily include John Green's 'Looking for Alaska,' Colleen Hoover's 'Hopeless,' Margaret Atwood's dystopian novel 'The Handmaid's Tale' and Grace Lin's picture story 'Dim Sum for Everyone!'" she continued.
"I believe that no books should be banned because not everybody has the same likes and dislikes," said Nehidu Romero, teen/adult librarian at the Walnut Public Library. "Libraries are meant for everybody's usage, whether you agree with a book or not your belief should not hinder somebody else's ability to read the book."
Recently banned books include "Gender Queer" by Maia Kobabe for LGBTQ content and alleged sexually explicit images, "Lawn Boy" by Jonathan Evison for LGBTQ content and being sexually explicit, "The Hate U Give" by Angie Thomas, which was alleged to have anti-police messaging.
On the flipside, advocates against bans have made efforts to prop up literature that have been barred.
Banned Books Week, run in partnership with the American Library Association's Office for Intellectual Freedom, is an annual event that celebrates the "freedom to read." It was launched in 1982 in response to a rise in book bans, according to the event's website.
"Banned Books Week brings together the entire book community — librarians, booksellers, publishers, journalists, teachers and readers of all types — in shared support of the freedom to seek and to express ideas, even those some consider unorthodox or unpopular," the site reads.
The next Banned Books Week will be from Oct. 1 to Oct. 7, 2023.
Leave a Comment
About the Contributor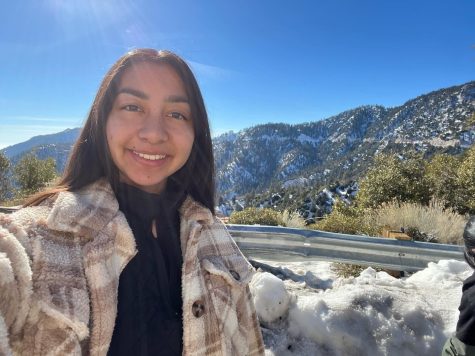 Emily Fernandez, News Editor
Emily Fernandez is SACMedia's News Editor.