New Zealand runner wins his steeplechase debut at the Mt. SAC Relays
The professional runner took the steeplechase win on April 13
Professional New Zealand distance runner George "Geordie" Beamish, 26, ran his steeplechase debut at the Mt. SAC Relays on April 13 and won with an impressive finishing kick.
At the start of the event, Beamish placed himself in the middle of the pack and quickly moved into the front. With only a few laps to go, he made the pass into first and held onto that spot until the last lap where he was passed. And then with less than 50 meters to go, he shifted to another gear to make the pass and come away with the win, finishing with a time of 8:42.56 to take first place.
According to his coach, Dathan Ritzenhein, Beamish had never gone in the water and that this will be his first time today during the event.
"If he stays on his feet, it will be a good race," Ritzenhein said. "Just to learn the event a little bit and give it a chance to do a first really hard effort over the barriers."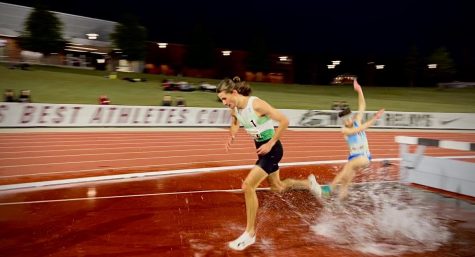 Going into the steeplechase, Beamish had not really done any hard workouts over the barriers. To prepare for the race, he had about six weeks of strides, some light work over hurdles and jumps into the sandpit.
According to the athlete himself, Beamish said this race went pretty much according to plan and he will review his performance to see where he can improve for his next steeplechase.
"Coming back here in three weeks and I think some of the top guys in the country will be running," Beamish said. "Hopefully I'll just hang with the big guys,"
Before this race, Beamish has had a lot of success in his career. He is the New Zealand national record holder in both the 3,000-meter and 5,000-meter. He has also competed in the 2022 World Championships in Eugene, Oregon, where he raced the 5,000.
Both Beamish and Ritzenhein look forward to coming back to Mt. SAC for the Track Fest hosted by Sound Running on May 6, where Beamish plans on running another hard effort in the steeplechase.
View Comments(1)
About the Contributor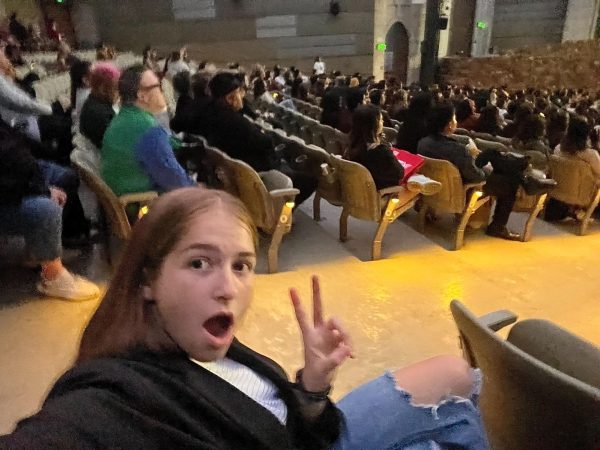 Megan Sanders, Sports Editor
Megan Sanders is the Sports Editor.