Track and field: Performing in the eye of the storm
Four Mounties finish in the top 10 in the 63rd Mt. SAC Relays
A runner's addiction is never sufficed.
With over 80 universities, college programs, elite clubs and high schools convening at Hilmer Lodge Stadium from April 12-15, the 63rd Annual Mt. SAC Open Relays lent itself for some new state and nationwide marks and records.
After the sun showed its face at the 63rd Annual Mt. SAC Relays for community colleges, the weather switched from ideal conditions to drizzling and cold throughout the entirety of the four-day event with the final day being the only one with zero rain and somewhat ideal conditions.
Prior to the meet, sophomore Amari Weatherford spoke about how the weather affects not only her but the entire team's performance and said "It's tough. It really has to be hot in order for us to perform great."
Freshman Jaiden Hill harped on this sentiment and stated, "It's a mindset thing. [Having ideal weather] affects the entire team's mindset."
Her teammate, freshman Tatiana Sprock also said, "It's easier to [keep your legs] warm when it's hotter outside and there's less chance of an injury."
Freshmen sprinter Kerry Smith, Jake Jensen and Jacob Williams believe that defending the home turf is of the utmost importance.
"You cannot lose on your home turf," Smith said. "Big crowd, a lot of media [present] but we're gonna do our thing."
"It's gonna be a huge crowd but I'm gonna perform," Jensen said. "I'm not worried."
Williams, though reserved and quiet, shared this thought on why defending the home turf is important and said, "Mt. SAC has such a nice stadium and we're the best program here so we have to be good."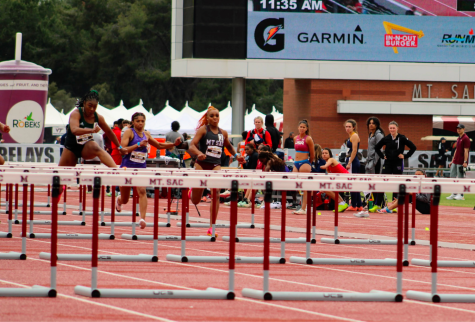 In such a thick field of high-quality competitors, both the men's and women's teams turned in top 15 performances for the Mounties against 80 of the best college programs in the country. For a community college to be in the upper echelon of talent, individually and collectively, was a feat in itself.
Let's start with the ladies who impressed this weekend.
Sophomore Hannah Brown finished seventh in the 5000-meters with a time of 16:59.11. For context, the best time in the community college section of the Mt. SAC Relays a week prior was 19:19.29 set by teammate sophomore Karla Galvan.
Other noteworthy performances include Hill who finished 12th in the 200-meters dash, sophomore Summer Stevenson who finished 14th in the triple jump and the 4×100 relay squad of Weatherford, Hill, freshman Cyvanna Bowen and freshman Charisma Collins barely missing the top 10 and took 11th place in the event.
Weatherford came into the meet as the No. 1 ranked women's sprinter in the 100-meter and 200-meter dash events in the State and has redemption on her mind for the next meet.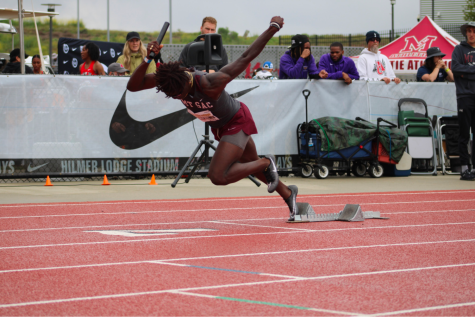 Now let's talk about some of the fellas who turned in top tier performances.
Kerry Smith finished seventh in the 400-meter dash with a time of 47.03 seconds and besting last week's time of 48.15 at the community college section while teammate sophomore Jesus " Jesse" Alvarado finished 10th in the 5000-meter and posted a time of 14:00.98 seconds which would have dusted the community college section winner's time of 15:20.95 seconds.
The 4×100 relay squad of freshman Namir Hemphil, Smith, Jake Jensen and Jacob Williams came in sixth and posted a time of 40.34 seconds, a redeeming performance for the Mounties after having a DNF during their community college section meet.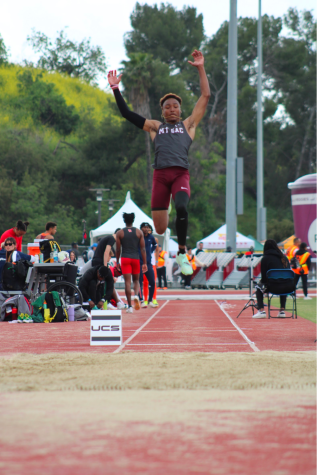 Sophomore Marcus Monroe finished in a three-way tie and officially fourth in the high jump behind freshman Landon Olson from South Dakota State and sophomore Marcus Gelpi from Kansas State.
Hemphil finished sixth in the triple jump with a best attempt of 15.30 meters on his final attempt.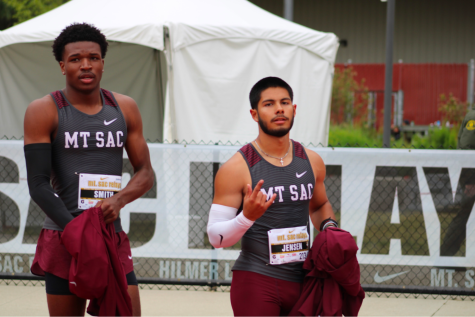 With the conclusion of the 63rd Mt. SAC Relays, the Mounties set their sights on the South Coast Conference Prelims that begins on Tuesday, April 25.
The team is locked in and focused on capturing another conference championship.
Weatherford, Hill and Sprock adamantly stated this about their upcoming conference playoff meets' opponents.
"Y'all are gonna get blasted. Riverside, El Camino, for sure Cerritos, San Diego Mesa, I love y'all but you got no shot," Weatherford said. "Southwestern you're getting dusted. Chabot [community college] even though y'all had a few [runners] at the top of State [rankings] a couple years ago, y'all are going downhill."
Jensen boasted this prediction for the upcoming conference playoff meets.
"San Diego Mesa, we coming for that (expletive) for sure," he said. "They have a fake time. Y'all are too cocky and they didn't show up to their own home meet."
The tone has been set for the closeout to their season by the program's top athletes and the rest of the pack will follow suit with their fires burning and trash talking at an all-time high.
Leave a Comment
About the Contributor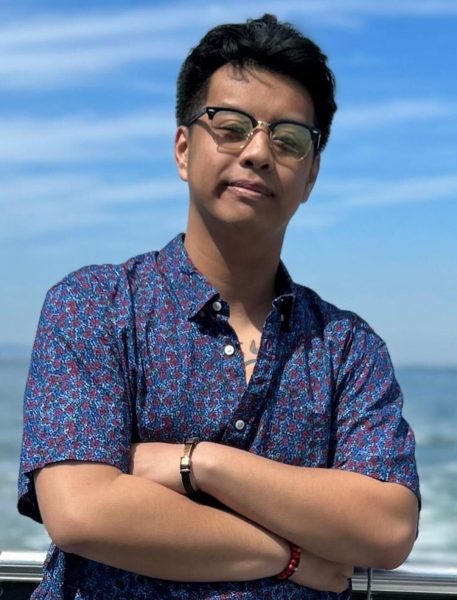 Robbie Doctor, Managing Editor
Robbie Doctor is the Managing Editor.