Pomona teen center set to receive tech upgrades
La Casita Community Center will be improved to empower the city's youth
On March 15, Rep. Norma Torres traveled to La Casita Community Center in Pomona, California, to hand deliver a check for $4 million that is set to upgrade the small location into a high-tech facility to support Pomona youth.
The funds secured by Torres, who served as councilwoman and mayor of Pomona in the 2000s, will give youths in the community access to what will become a "state-of-the-art facility," according to the city's Facebook.
An initial request for the funds describes how the money will be allocated in order to "update and expand the existing La Casita building to create a state-of-the-art recreation facility for teens. The upgrade would include new computers, high-speed internet, and a study room."
Although the funding has been secured after the initial inquiry nearly a year ago, there is still much more planning and decision-making that needs to be done before the upgrades.
Rene Guerrero, public works director said, "That's the next step … we had ideas in the application that might cost us about $4 million dollars. We need to now fine-tune it. See what we can really do with the $4 million."
La Casita hosts a free after-school program during the academic school year for children and teens that offers "health & fitness activities, arts & crafts, science, sports, games, special events, homework assistance and more." With the incoming funds, the hope is that this community center will develop into a source of pride and a new fully functional teen center for the community.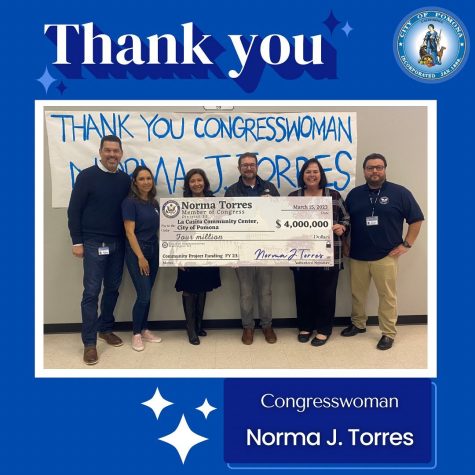 Guerrero said, "There is only one teen center in the city, so this will make it a new second center, reimagined with more programming to bring the teens in and help them in a more positive direction."
Anyone interested in the future development of La Casita or any of Pomona's other recreation areas can attend the parks and recreation commission meetings which are held on every third Thursday of the month at 6 p.m. and located at various rotating park locations throughout the city.
The next meeting will take place at Westmont Park Community Center on May 18. More details can be found on the city's website.
Leave a Comment