Mountie softball sweeps Round 1 of series against San Diego Mesa
Mounties win with ease scoring a combined of 10 runs in two games
Mt. SAC softball earned themselves the No. 2 seed in the California Community College Athletic Association Southern California region playoffs, which also gave them a bye to play the winner of San Diego Mesa and San Bernardino Valley College.
Due to rain conditions ruining the field for game one of the series against San Digeo Mesa Olympians, games one and two were set to take place on Saturday and game three for Sunday if needed. Through four innings, we had ourselves a pitchers duel, freshman pitcher Aleyna Urbina (7) allowed only two hits and no runs.
In the bottom of the fifth inning, sophomore shortstop Katelyn Olson (27) got it going for the Mounties, scoring sophomore catcher Celeste Cortez (15) with an RBI double to left field. Sophomore outfielder Mia Mendoza (8) brought in Olson (27) with an RBI single to left field making it a 2-0 ballgame and giving the Mounties a promising lead.
Following the little rally in the fifth, sophomore middle infielder Asia Chacon (25) widened the lead with an RBI double to left center, scoring sophomore outfielder Ashley Diaz (6). With some help from decent run support, the South Coast Conference Pitcher of the Year Urbina (7) completed her shutout against the Olympians giving the Mounties a 3-0 win. Urbina (7) pitched a complete game only allowing three hits, striking out two and allowing no runs.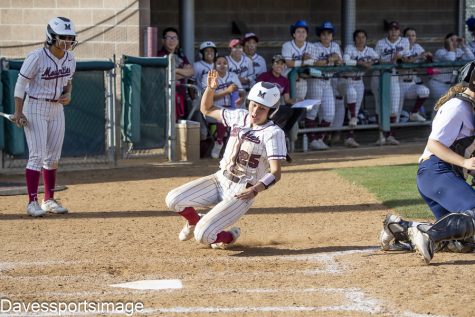 Soon after a huge opening win to what the Mounties hope to be a deep playoff run, game two was underway. The Mounties didn't skip a beat. Mendoza (8) hit an RBI single to right field bringing in sophomore second baseman Desiree Bravo (22) to start the first inning. Sophomore first baseman Brianna Goris (9) hit a sacrifice fly to right field which scored Mendoza (8) and added to their early lead.
Diaz (6) decided to score in herself this game with a homerun to left field in the third inning. Mendoza (8) knocked in her second RBI of the day in the fourth inning with another single which once again brought in Bravo (22). The Mounties scored for the third inning in a row with a huge two-run triple in the sixth by Chacon (25) to left center scoring sophomore outfielder Emily Barba (3) and sophomore third baseman Olivia Ortiz (14). Olson (27) extended the Mountie lead to seven with a sacrifice fly to right field bringing in Chacon (25).
Freshman pitcher Mirannda Rodriguez (20) finished her impressive outing after five innings, allowing only one hit and no runs while striking out six. Freshman pitcher Alyssa Rubalcava (21) came in from the bullpen and finished the game, which advanced the Mounties to round two of the playoffs. The Mounties capped off game two with a 7-3 victory and swept the series 2-0.
Both starting pitchers for the Mounties were key factors to their success and look to keep it going against the No. 7 seed Bakersfield Renegades. The Renegades defeated Long Beach City College in a total of three games in order to advance and don't plan on slowing down.
The Mounties and Renegades faced off very early in the regular season where the Renegades came out on top 8-7. The matchup was the Mounties second game of the season and didn't let it get to them as they dominated the rest of the year. The Mounties will seek their revenge on Friday at Mt. SAC at 4 p.m. and Saturday at 2 p.m. Game three, if necessary, would be played after game two at 4 p.m.
Leave a Comment
About the Contributor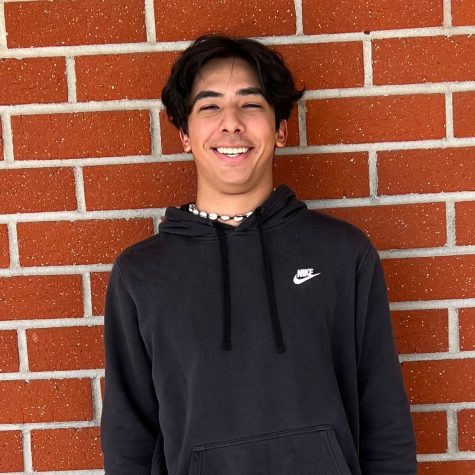 Lorenzo Gomez, Sports Editor
Lorenzo is SACMedia's Sports Editor.