West Covina holds hearing on event controversy amid criminal investigation against councilmember
The meeting is proceeded by a special closed session scheduled May 18
While the West Covina City Council meeting on May 16 was short and concise, a criminal investigation by the Los Angeles County Sheriff's Department into Councilman Tony Wu has generated even more controversy for the city.
As of Feb. 23, a criminal investigation into Wu's alleged outbursts and fostering of a hostile work environment has been overseen by the LASD, according to the San Gabriel Valley Tribune.
Wu denied all of the allegations in a conversation with SAC Media.
According to an HR complaint obtained by the San Gabriel Valley Tribune filed by City Manager David Carmany on March 29, 2022, while meeting with Assistant City Managers Roxanne Lerma and Paulina Morales as well as Carmany, Wu stated, "I'm going to punch you in the face."
In a separate incident reported by the SGV Tribune on Aug. 6, 2022, Wu allegedly had another "outburst," this time at a badge pinning ceremony for the West Covina Fire Department.
According to the memorandum filed by Carmany on Aug. 9, 2022, once the ceremony concluded, Wu waved his finger at WCFD Chief Vince Capelle and said to him, "Don't you ever fucking disrespect me again."
The memorandum claims that the incident was witnessed by others including various fire department personnel, Capelle's wife and then-Mayor Pro Tem Rosario Diaz, who now serves as mayor.
Diaz said to Human Resources Director Helen Tran, "Oh my god I'm leaving, this is not his show," and promptly left the event, according to the memorandum.
Wu then said to Tran: "Why are we giving fire anything if the chief doesn't listen? Stop hiring firefighters and cut the budget."
California State Sen. Josh Newman was also in attendance and "consoled" Capelle following the incident, the memorandum states.
Capelle approached then-Mayor Dario Castellanos and Wu and explained to them that Newman had been offered to speak two weeks prior but chose not to per the memorandum.
Carmany and Capelle were not the only ones to have reported instances of Wu fostering a hostile work environment. Shawn Granger, former city staff IT manager, told the SGV Tribune that Wu allegedly has an "egregious" history of abusive behavior.
According to the SGV Tribune, Granger claimed that IT workers would constantly be the target of "verbal outbursts" from Wu, creating high turnover within the department and ultimately leading Granger to leave his position.
Abe Amoudi, another former city IT employee, told the SGV Tribune that Wu called him an "effing idiot," that he "should be ashamed of himself" and that his colleagues should be fired.
Wu, speaking with SAC Media, claimed that Carmany's allegations were motivated by his unhappiness with his contract and denied having mistreated Granger and Amoudi.
An unrelated investigation into the handling of an indigenous land acknowledgment at a city event on Feb. 18 was on the agenda for the May 16 meeting after first being requested at the Feb. 21 council meeting.
Listed on the meeting's agenda as item No. 9, Wu quickly motioned to receive and file the investigation, while Councilman Ollie Cantos seconded after Mayor Pro Tem Brian Tabatabai briefly asked questions to representatives with JL Group, LLC, the law firm contracted by the city to conduct the third-party investigation.
"I think they want [the controversy] to just go away," Tabatabai told SAC Media following the meeting, referring to other members of the council.
"If I was in their position and I behaved in the way they behaved and I made the comments, and now some of those comments that have been made over text messages are starting to be revealed, I would just want it to go away as well," he continued.
The emerging details of Carmany's police report against Wu pile on to the issues the city currently faces, the aforementioned indigenous land acknowledgment being one of several.
The city also recently came out on the losing end of a $4.1 million wrongful termination lawsuit filed by former WCFD Chief Larry Whithorn.
The wrongful termination lawsuit reached a verdict on May 5, notably including testimony from Wu, Carmany and Glenn Kennedy, former planning commissioner and West Covina Police Officers' Association consultant.
All three were listed as defendants in the case.
In a press release by Sherigan & Associates, the law firm representing Whithorn, the firm also mentioned that Carmany had "revealed false statements made under oath in relation to the circumstances surrounding Whithorn's termination."
City Attorney Thomas Duarte responded to the jury's verdict, saying that he and the city intend to file post-trial motions and appeal the decision if necessary.
Details are still to come on the $4.1 million awarded to former Whithorn and Carmany's testimony.
Additionally, the West Covina City Council will be holding a special closed-session meeting today, May 18, at 5:30 p.m. at West Covina City Hall.
According to the meeting's agenda, the closed session will be concerning a "public employee performance evaluation" of Carmany.
Carmany and Capelle did not respond to SAC Media's request for comment.
The next regular West Covina City Council meeting is scheduled for June 6 at 7 p.m.
Leave a Comment
About the Contributor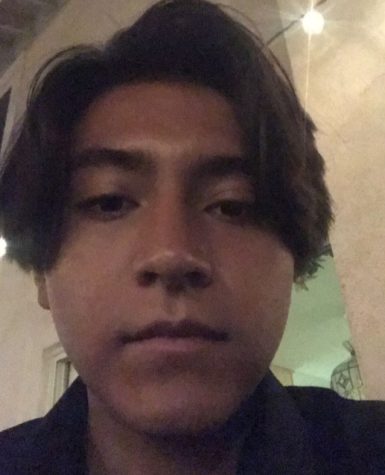 Ruben Montoya, Opinion Editor
Ruben Montoya is the Opinion Editor for SACMedia. As a journalist, he enjoys spicier, hot takes on the news. In his free time, he is a huge hyperpop and EDM listener, gamer and major fan of the Dodgers, Lakers and Arsenal FC.