With social media platforms like Instagram and TikTok, keeping up with your favorite celebrities and influencers has never been easier — so much so that some people even start to believe that they know the person in real life. This is where we need to draw the line between knowing the actual person and having a parasocial relationship with them. 
These celebrities and influencers share only a snippet of their life but to the viewers it seems like we're seeing the whole thing. There's nothing wrong with being a fan of a person but when we start to comment on their dating choices, what they buy or their friendships we need to take a step back and remember we don't actually know these people no matter how much we think we do. 
Influencers like Kennedy Eurich have spoken out about this issue. Looking at Eurich's comment section, you would think that each user knows her personally with the way they try to condemn her shopping habits or relatability or even who she chooses to spend time with.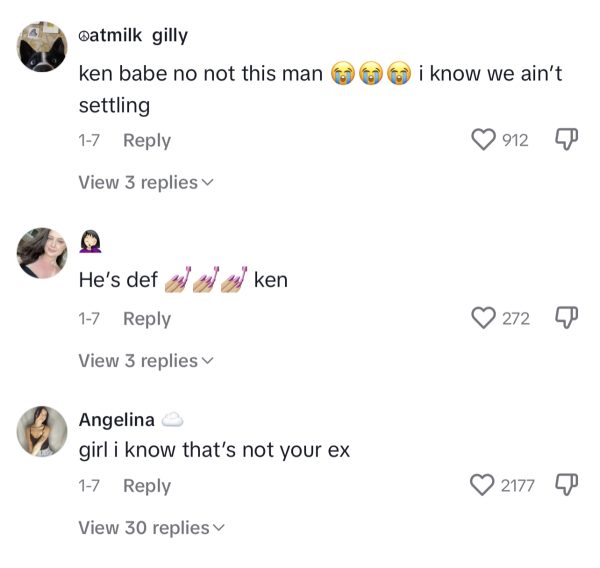 The influencer went on her Instagram story earlier this year to respond to a direct message shaming her for still hanging out with her ex-partner. 
"Your business is what lipgloss I'm wearing at the moment or what I am choosing to share, not who's up in my [explicit],"Eurich said in response to the message. 
The fact that Eurich is dealing with this is wild considering she's a 22-year-old content creator dealing with comments that mega celebrities like Taylor Swift, Ariana Grande and Harry Styles deal with. 
Speaking of, Swift faced significant backlash from fans when it was revealed that she was rumored to be dating The 1975 lead singer, Matty Healy. Fans thought he was too problematic to be with their idol. Everyone is entitled to their own opinion but do not have the right to tell someone that they don't actually know who they can and cannot date. Fans even went on to write an open letter pleading to the singer to please end things with him. After a short period, Swift and Healy broke up, with sources close to the two citing a variety of rationale,  one being an ambigious compatibility issue.
Swift has been open with how uncomfortable she is with everyone obsessing over her love life. 
People can argue that celebrities and influencers chose to be in the spotlight and everything that comes with that. But do they not have the right to privacy? Society holds these people to a higher standard and forget that at the end of the day they are still humans who are experiencing life for the first time like they are. 
If it's not impacting your life personally why should you care about it as if it is. One can understand the fascination in the lives of the rich and famous but not to the point where you forget that you don't actually know these people.