On Wednesday, Oct. 4, the Mt. SAC volleyball team ruled their home floor as they dominated the Pasadena City Lancers.
Before the game even started, the Mounties celebrated Student Athlete Mental Health Week by throwing small volleyballs into the crowd with a message on it.
From the opening whistle, Mt. SAC was bringing the heat.
Seconds into the first set, Mt. SAC got their first kill. It didn't slow down from there. The Mounties relentlessly worked together to build a 12-point lead by the end of the first set, winning 25-13 and the first set belonging to the home team.
The second set had a slower start compared to the first. Although the final set score doesn't indicate it, the Lancers picked up their intensity and defense after losing the first set. The score was close until Mt. SAC pulled away midway through the set. The Mountie's lead continued to grow as the game went on, leaving the score at the end of set two 25-14.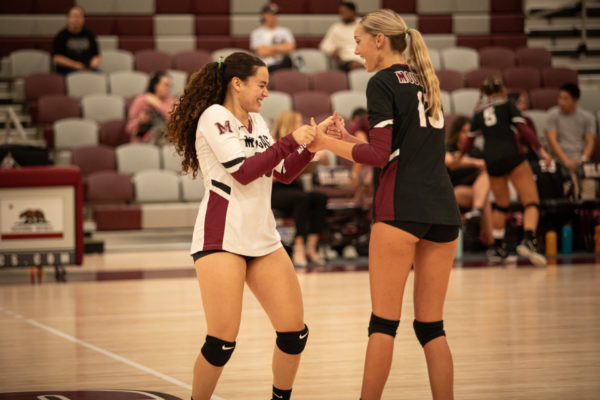 Going into the third set, Mt. SAC capitalized on their advantage to finish off the Lancers. The third set was easily the most competitive set of the game. Pasadena City would compete gallantly but ultimately fell short in stopping Mt. SAC from sweeping the sets and closing out the final set, 25-21.
Mt. SAC freshman outside hitter Andrea Brewer (10) led the team in kills with 10 of the 36 total kills the team had.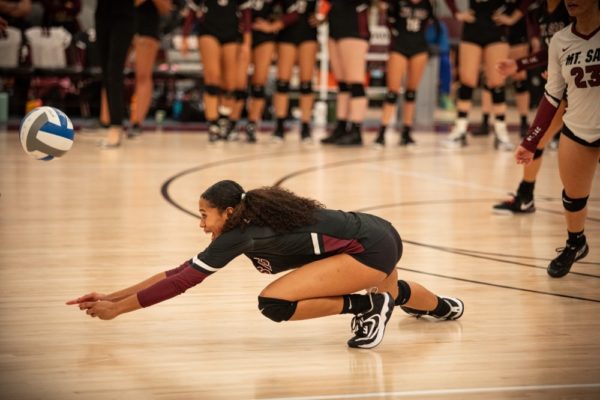 After the game, Brewer reflected on the game and expressed that she believed the team had a really good game overall because they were all in the same mindset. "Keep it simple, keep growing and work as a team," Brewer said when discussing her goals for the rest of the season.
Other notable players of the game were sophomore middle blocker Zyra Green (5) and freshman outside hitter Candace Ceballos (11) with eight kills each. Not to mention sophomore middle blocker Leia Campbell (13) with many impressive blocks throughout the game.
According to head coach Samantha Neely, the two schools have a budding rivalry, so this win meant a little extra to the team. "I am excited to bring this momentum into the second round of conference (play)," Neely said when talking about future games.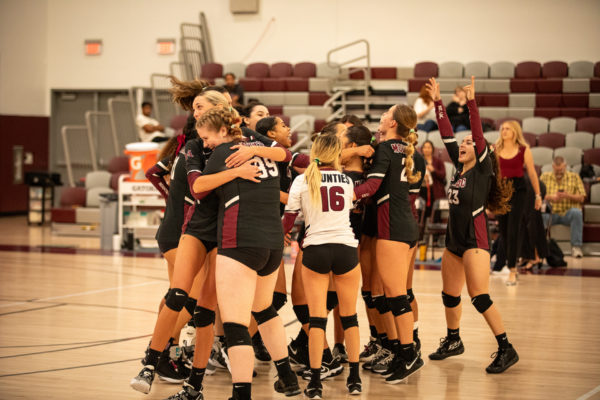 Mt. SAC will hit the road as they take on the LA Harbor Seahawks on Oct. 6 and won't make another home appearance till Wednesday, Oct. 11 at 6:00 p.m. as they host familiar conference foe, the Cerritos College Falcons.