It's Latin Heritage Month.
Pan Dulce comes in various forms. Conchas are a colorful cinnamon bread that is shaped like a shell. Empanadas are a Spanish bread that is a staple food with various fillings ranging from meat to sweet custard.
Anyone can enjoy Pan Dulce with its distinct flavors. Here's how to bake Nicaraguan Picos, a sweet bread that is popular in Nicaragua. This recipe will leave you salivating and wanting more.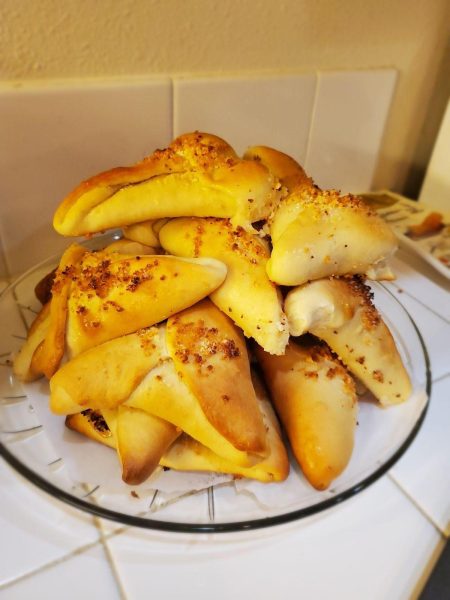 Ingredients
Before starting, make sure to have the listed ingredients at room temperature.
Ingredient List

For the dough

3 cups of all-purpose flour
1 egg
¼ cup of granulated sugar
½ cup of unsalted butter

For proofing the yeast

1 packet of active dry yeast
¾ cup of warm milk
¼ teaspoon of sugar

For the filling

1 cup of cotija cheese
½ cup of sugar

For topping

1 cup of water
½ cup of granulated sugar
Step One: Mixing the wet ingredients
Mix in your wet ingredients first in a mixing bowl. These wet ingredients are ¼ of granulated sugar, egg, and ½ cup of unsalted butter.
Be sure to mix thoroughly and set aside after it is combined.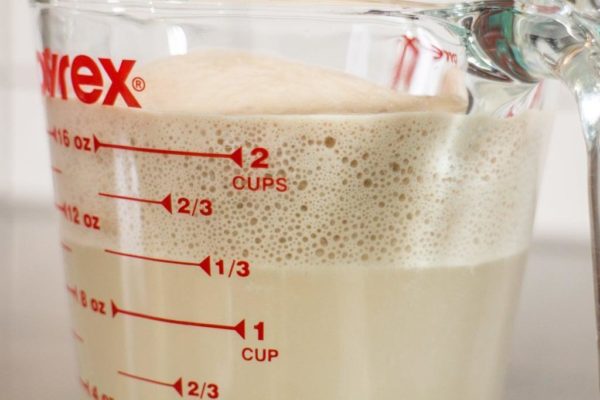 Step Two: The most crucial step is the yeast!
Proofing yeast can sound like a difficult task that is best suited for a professional baker, but don't worry! It is straightforward and uncomplicated. To proof the yeast and make our sweet bread the fluffiest it can be, first warm up the ¾ of milk. Make sure the temperature of the milk is not too high as it can kill the yeast and affect the baking process. Once you have heated the milk, add the ¼ teaspoon of granulated sugar and packet of active dry mix into the milk and stir quickly. Next, cover the milk with plastic wrap on a small plate and let the mixture sit for about 8-10 minutes. If done correctly, the mix should rise and smell a bit yeasty.
Step Three: Start kneading

When your yeast is puffed up, add the yeast and the three cups of all-purpose flour into the first mix and combine. It is preferred to use a kitchen stand mixer with the dough hook attachment for this, but if you do not have a stand mixer lying around, you can do this by hand. Don't be afraid to start kneading on your countertop. Also, a reminder to clean your countertop before you start to knead on it!! It should be a given.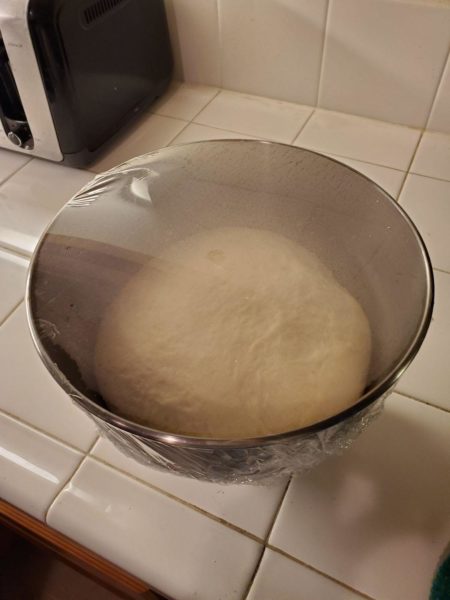 The mixture should have turned into dough after five minutes. If the dough is still sticky, add a bit more flour until it is no longer sticky. After five minutes, grease a separate bowl and place the dough into the oiled bowl. Cover the bowl with plastic wrap and let the dough rise for an hour. The dough should be doubled in size.
Tip: Make sure to let the bowl sit in a warm environment. It will help it rise better which means more fluffiness in the final product.
Step Four: It's kneading time
After an hour, sprinkle a generous amount of flour onto a flat surface. Gently place the dough onto the floured surface and knead it for a few minutes until all the built-up air is removed.
Kneading dough might sound like a challenging process but it's simple. Push the dough away with your palm, fold it with your fingers, and pull it back. Repeat the process until the dough is fully kneaded and has a smooth and elastic texture.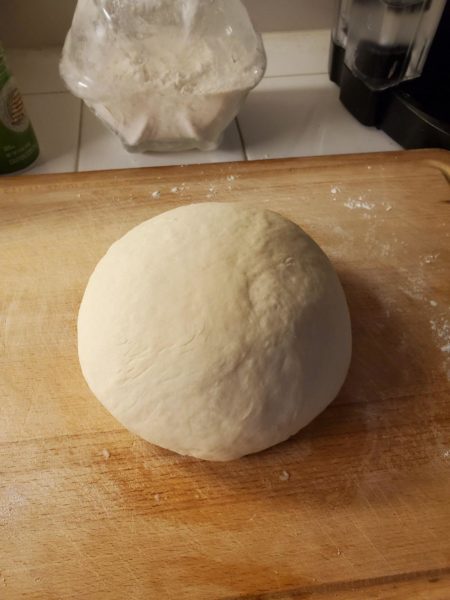 Step Five: Cutting
It's time to cut the dough into equal parts. This part depends on the desired bread size. Larger pieces require more filling. After portioning the dough into equal pieces, it is essential to knead each section thoroughly to make the next step easier.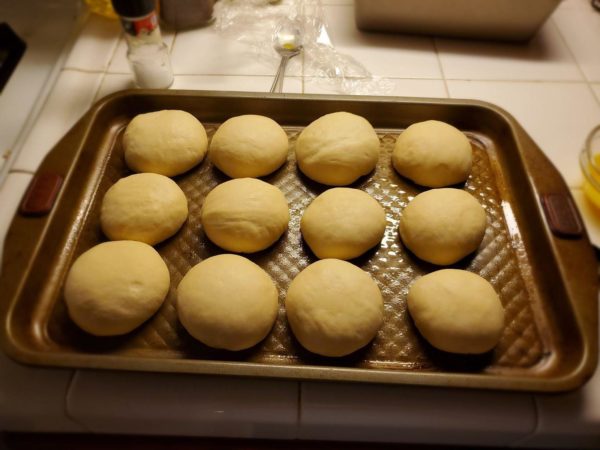 Step Six: Shaping and filling the dough
This step requires shaping the dough. A roller is helpful but not required. Roll or flatten an individual piece of dough into a symmetrical circle. To make the filling for this bread, add one cup of cotija cheese and ½ granulated sugar into a bowl and mix until combined. Add about one tablespoon of the mixture to the center of the circular dough and fold it. This type of bread is traditionally shaped like a triangle. To shape it, fold two sides of the dough together and pinch them tightly. Then, fold the last piece and seal all the edges together. After filling and folding the dough, let it rest for 30 minutes to rise and become fluffier.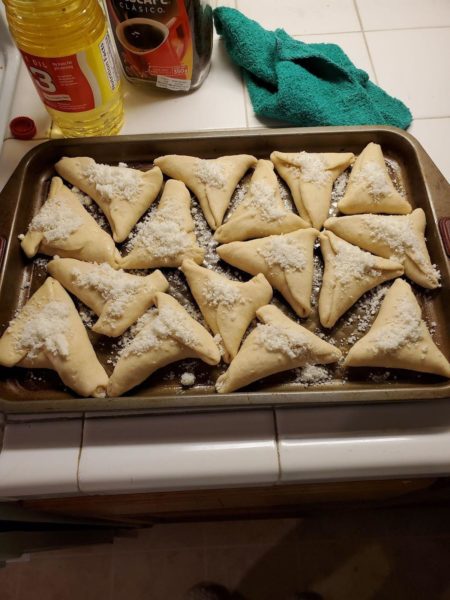 Step Seven: You're almost done!
Preheat the oven to 375 degrees. Sprinkle the remaining filling on top of the bread for a nice finish. Bake for 25-30 minutes or until golden brown. In the meantime, prepare the sugar syrup by adding one cup of water and ½ cup of granulated sugar to a pot. Heat and mix on the stovetop until the sugar dissolves. Once the bread is baked, spread sugar syrup with a brush.