This is no trick regarding your favorite treats.
On the heels of the spookiest time of the year, California is pushing the envelope of a healthier state, as Gov. Gavin Newsom signed a law making Red Dye No. 3 one of four banned ingredients in California.
In grocery store shelves, customers see the sea of red in everything: Skittles, Fruity Pebbles, Flamin' Hot Cheetos, Talkis, Gushers, red velvet cupcakes, Strawberry Fanta and Gatorade.
Eating this much red can turn people's insides purple, alluding to the cancer it causes.
Nearly 33 years since the dye was banned in red lipstick and other cosmetic products, the ingredient has been primarily used in Halloween candies, common chips, snacks, frosting and cookies sold at popular commercial chains such as Target and Walmart.
With the new law effective as of 2027, it puts pressure on the F.D.A. to examine other artificial ingredients and colors such as sodium benzoate and Yellow 5.
According to Newsom, the main reason for passing the new law is for the health and protection of the kids today and future generations to combat obesity.
"The primary purpose of this bill was to protect kids and families and consumers in the state of California," Newsom said. "But a secondary purpose here was to send a message to Washington that the F.D.A. process is broken, and hopefully to spur momentum in Washington D.C. for real, significant change."
Newsom, once again, is at the forefront of calling attention to the regulating and evaluating process of the F.D.A utilizes.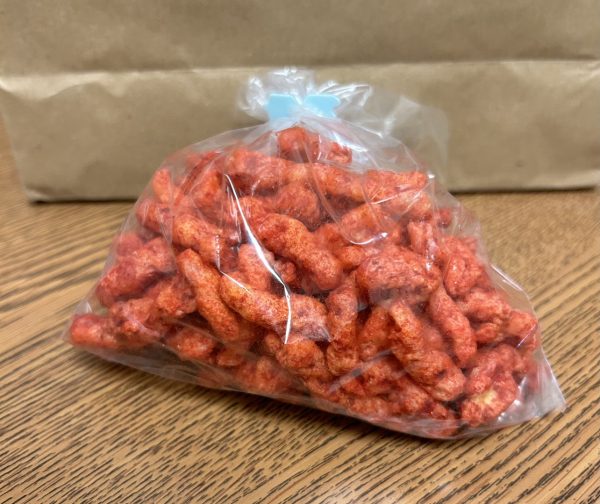 In 2022, safety concerns with powdered infant formula led the F.D.A. to recall and remove from shelves powdered infant formula manufactured at an Abbott Nutrition facility in Sturgis, Michigan.
Since the incident, the F.D.A. has faced scrutiny for the lack of regulation and transparency for allowing potentially cancerous ingredients making their way onto grocery store shelves across America.
With the F.D.A. being called into question, several advocacy groups including the Center for Science in the Public Interest filed a petition for the F.D.A. to look into the safety of the dye. The petition also cited a 2021 California study that links Red Dye No. 3 and other dyes to hyperactivity and other neurobehavioral problems in some children.
In 1990, the FDA banned the use of Red Dye No. 3 in lipstick and cosmetic products, citing an industry-conducted study that determined that the ingredient caused thyroid cancer in male rats. The study also concluded that it might also cause thyroid cancer in humans, though the study estimated that less than 1 in 100,000 people.
However, though examining the effects of Red Dye No. 3, the FDA is now denying the validity of that same study with regard to Red Dye No. 3's use as a food additive.
Today, Red Dye No. 3 is found in thousands of food products — from Brach's Candy Corn and varieties of Nerds, Peeps, Pez, candy canes, Fruit by the Foot, to Entenmann's Little Bites Mini Muffins, Betty Crocker mashed potatoes, fruit cocktail, PediaSure nutritional shakes, and MorningStar Farm's veggie bacon strips.
The California law applies to food chemicals that are also banned in the European Union and in some other nations. It also includes the ban of three other artificial ingredients: potassium bromate, brominated vegetable oil and propylparaben. The red dye is still permitted for use in maraschino cherries.
Several companies have taken the initiative to have the dye removed from all of its products by Spring 2024. One of those companies being Just Born, the popular sweets company known for Peeps and Hot Tamales will no longer have the red dye and updated ingredient lists should soon be on store shelves nationwide.
Nearly 10 years ago, Mars, Kellogg's and General Mills pledged to remove synthetic colors from popular snacks and cereals, many of which are geared toward children.
Within a handful of years, many of the companies had reversed their decisions. General Mills said sales of its Trix cereal, appearing in more muted colors thanks to vegetable and fruit juices and other ingredients, initially exceeded expectations.
But the company soon backpedaled, saying loyal customers were split, with some preferring brightly colored cereal made with artificial colors.
The greatest wealth is health. For an industry that profits on pumping artificial dyes, preservatives and ingredients into the food market, the health of its consumers should be its primary concern and focus.
Newsom has fired the first shot at reforming the food regulation system.
Advocates hope they will hold organizations like the F.D.A. to focus on removing such additives from commonly sold food items.