Taylor Swift is one of the greatest musicians of our time.
Earlier this year, Swift became the first artist to release four consecutive platinum albums. A feat the king of rock 'n' roll, king of pop and queen of pop have not accomplished throughout their legendary, illustrious careers. Drake and Kanye West are the only artists to have more platinum singles than Swift and has sold an impressive 30 million albums to accompany her 10 Grammy Awards.
Despite the amount of shade thrown at her these days, she's learned to shake haters off through her undeniable passion and musical talent for over a decade. 
Many Gen-Z and millennials are unfamiliar or unborn to witness Madonna refer to Taylor Swift as the queen of pop.
And she makes a compelling case.
Her level of songwriting and storytelling is above most contemporary artists and enters her into rarified air. Swift writes all of her song lyrics which make them more relatable to the listener.
Whether the story in a song is from her imagination or her personal experiences, her storytelling captivates you.
Many artists in today's music industry sound the same in every song and album they release. With Swift's music, you are experiencing a new journey with each album. It takes a lot of talent to cover different genres of music and Swift has showcased this countless times throughout her career.
Not only is her music impressive and catchy, but she is also remarkable on the stage. During her tours, she transforms the stage to help tell the story of a song. For her current tour, shows last over three hours. At those times, she brings high energy throughout the whole show and keeps her fans dancing and singing the whole night.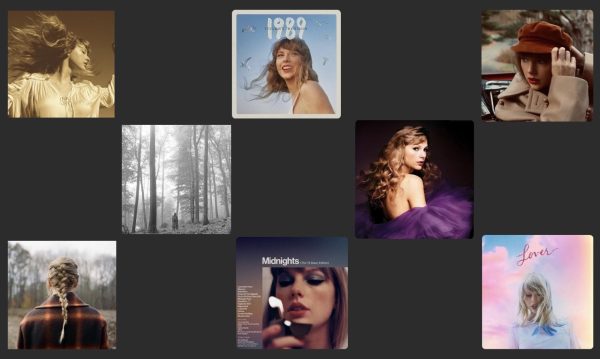 Swift has also shown the public that she is a nice human being and isn't a rude celebrity. She has donated to charities such as flood relief in Louisiana and funding toward New York City public schools, showing love towards her fans and caring deeply for her tour crew. She comes off as someone who will seek the good in people and truly cares about being a good role model. 
Her passion for her work has continued to grow throughout her career and is seen in her recent re-released albums. She has currently re-released four albums that have "Taylor's Version" added to the titles of them: "Fearless", "Red", "Speak Now" and most recently "1989." 
Swift started re-releasing her old music in 2021 after it got sold and she wanted to have the rights over her music. Her taking back control of what is hers shows how much these songs mean to her. 
Swift started writing her music at the age of 12. That being said, she has shown a lot of growth in her music. Although a lot of her songs are known for revolving around heartbreak, they each capture a different feeling and story. 
Due to her openness when singing personal stories, she attracts a large following. Her 275 million followers on Instagram come from people who can relate to what she has to sing about or simply like her vocal ability. 
It has been 17 years since Swift released her first self-titled album. 
During that stretch, she has released over 200 songs. One of the most impressive qualities Swift has is her ability to capture different emotions in each of her albums. For example, her album "Reputation" captures the feeling of vengeance whereas her album "Folklore" makes the listener feel as if they are in a fairy tale.
Throughout her career, she has thanked her fans for allowing her to venture out into different genres of music. From country to indie rock, Swift has released music that falls under many genres. 
"The Eras Tour," which is her current tour, captures her albums as different eras that she has had over her life. She has been able to do this thanks to her ability to make each album unique and sound different from one another.
You don't have to love Swift's music, but anyone should be able to respect her as a musician and see all the hard work she puts into her career. There are too many examples out in the world right now of men trying to bring women down in the music industry, and it's not okay.