The halls of the Mt. SAC Diana Berger Gallery echoed with conversation and downtempo music as visitors took in the visual symphony of color and brushstrokes before them. A wide range of paintings portraying vibrant wonderland-esque creatures to geometrical urban landscapes lined the walls of the gallery and beckoned viewers to indulge in their expressive canvas-bound worlds.
The Diana Berger Gallery opened its doors to showcase this semester's second art exhibition Shifting Directions: Redefining Painting on Thursday, Nov. 9 from 4 p.m. to 7 p.m.
For five weeks, from Nov. 9 to Dec. 14, the public can freely visit a gallery of eight artists and over 40 pieces of their art in Building 1B/C-10 on campus.
Gallery director Kirk Pedersen's staff and volunteers were in attendance to help guide viewers and were available for questions. The theme of the exhibit focuses on combating the traditional definition of art and encourages people to view it in a more holistic light.
"I would want people to bring their expectations of looking at art and hopefully see a new way to look at work they weren't aware of," Pedersen said. "In other words, expand the way they see art."
Upon arrival, visitors are met with an array of abstract paintings that emphasize unique shapes and landscapes.
Liz Brizzi's sturdy cityscapes tied with Seonna Hong's softer world-building, demonstrate the different approaches an artist can take with shape and form.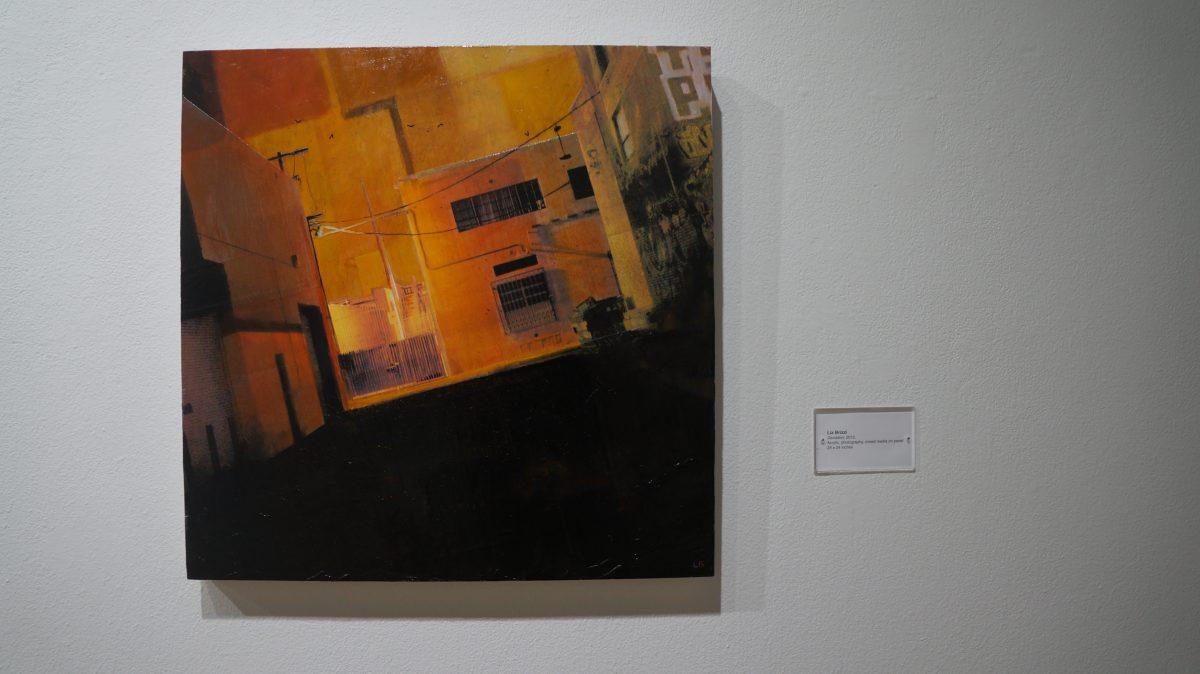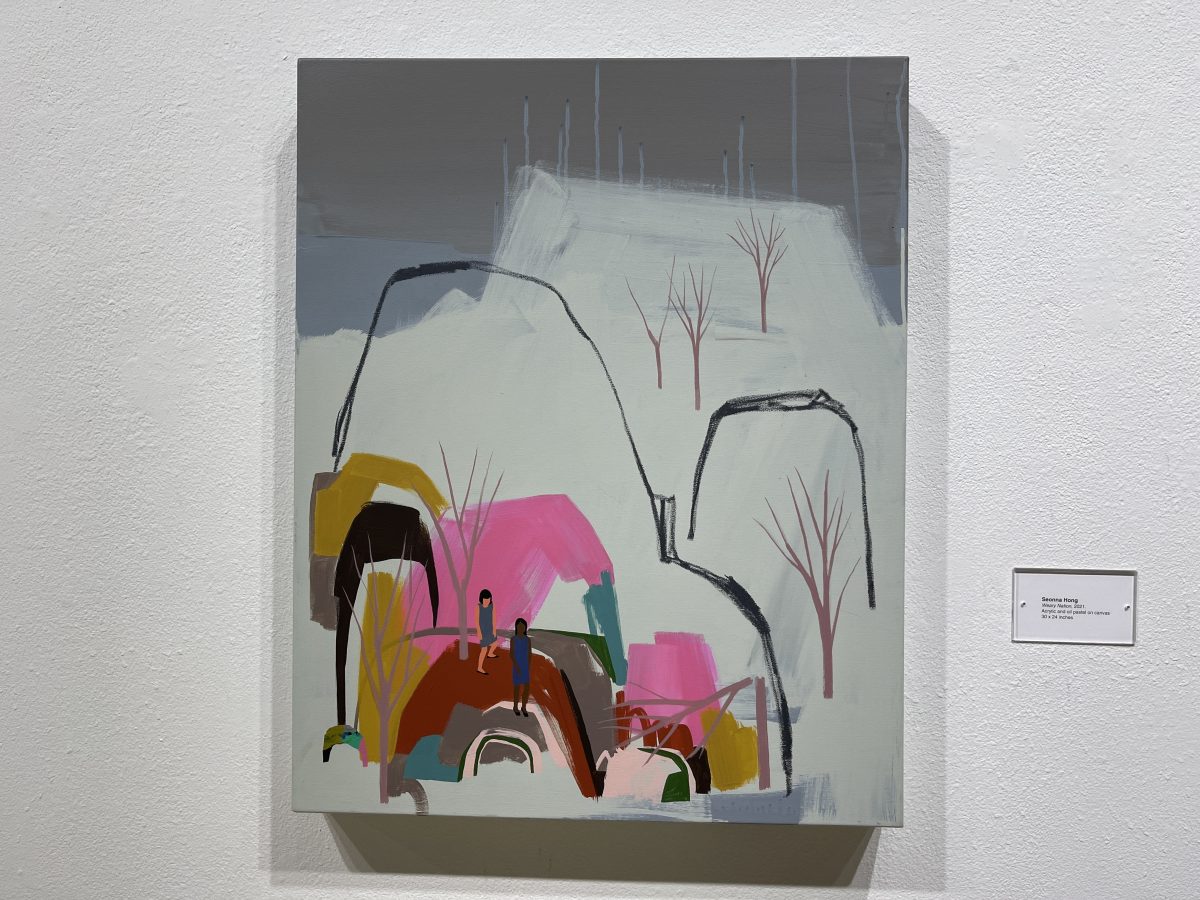 Viewers could delve further into either of the gallery's adjacent rooms, each revealing a new set of paintings that make their presence known with vivid pops of color. One might think these paintings contrast with one another. Upon closer examination, the selected pieces of artwork share more in common than meets the eye.
Four of the artists featured in this exhibition originally started their artistic journeys through graffiti, a medium that is known to challenge societal norms. Pioneers and early graffiti writers of the 1960s and '70s co-opted this philosophy as they began to tag their names across the urban landscapes of New York City, Los Angeles, and Philadelphia.
As graffiti bloomed outward across the United States, street art evolved to encompass any visual art created in public locations, specifically unsanctioned artwork.
Augustine Kofie and Greg "Craola" Simkins, two of the four street art-based creators, were present at the opening reception and shared their insights with curious spectators.
Kofie's inspiration for his abstract post-graffiti futurism comes from his "interest in exploring what can happen after graffiti." Despite experiencing ups and downs as a full-time artist, Kofie emphasized his mindset of "sticking it out" and continuing his growing journey of self-expression and exploration.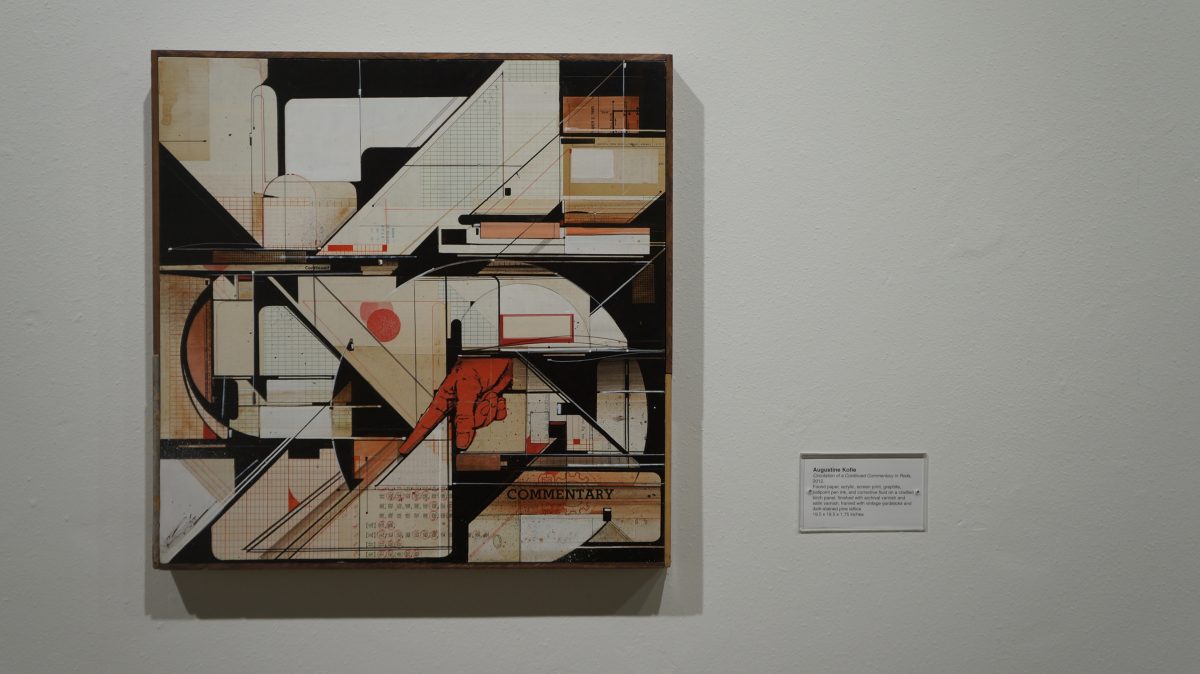 Simkins, on the other hand, gets his inspiration from his "inner world" which he calls "The Outside." He expressed that this "wonderland" allows him to have fun and create his own rules as a form of escapism.
"I want to give [the viewers] something they've never seen or imagined themselves," Simkins said.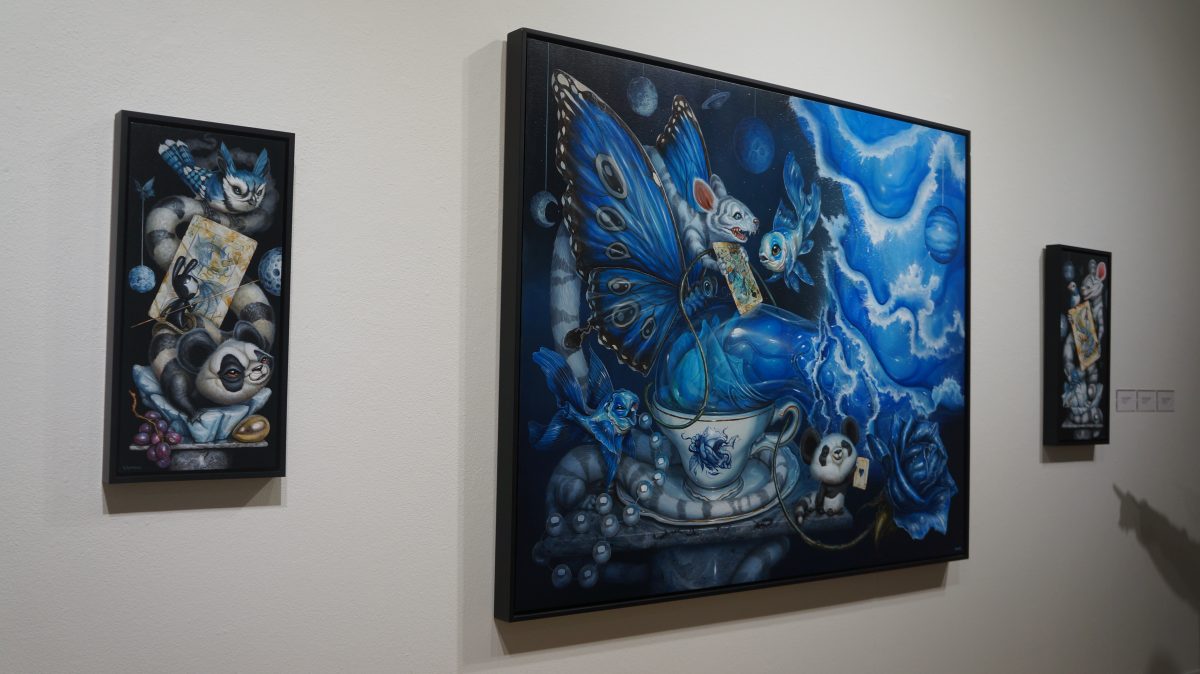 Andrew Hem and Raymundo T. Reynoso, the other two participating artists with a background in street art, shared a linked history with Kofie and Simkins. They knew each other through the LA graffiti art culture and have worked alongside each other since the early years of their budding art careers.
Although they have been involved in separate art shows here and there, this is the first time all four artists' works are being gathered in the same place.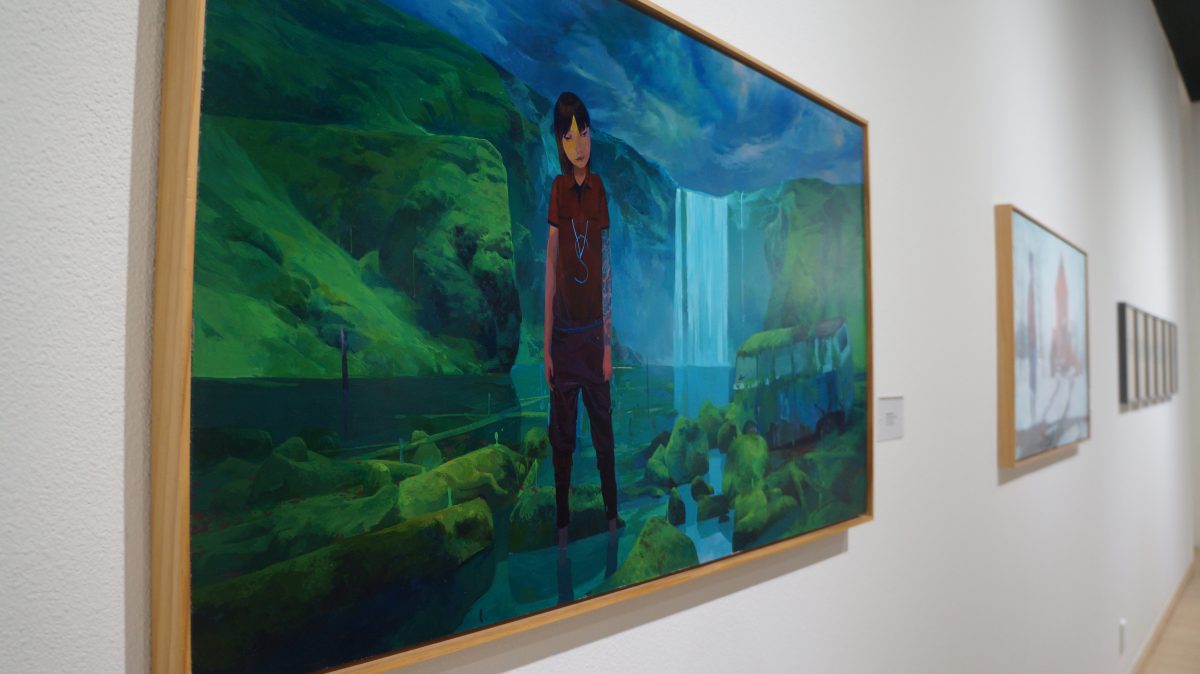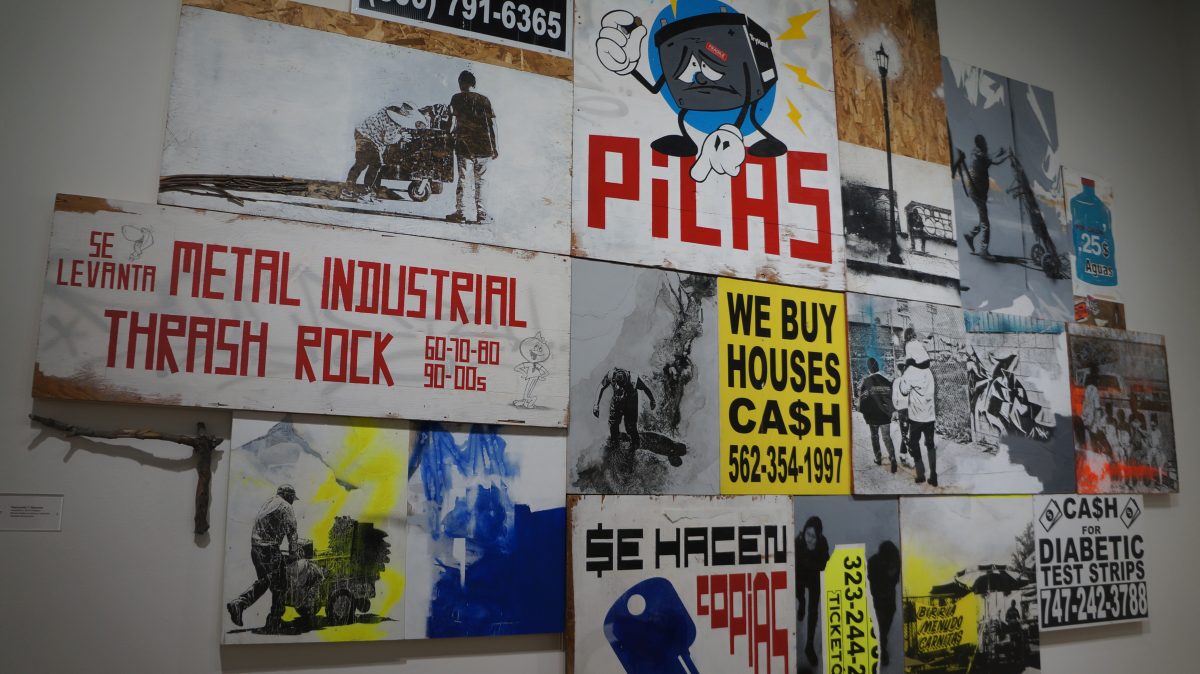 Additionally, all eight participating artists did not originally start their artistic journeys as painters. Each artists' winding path toward painting further connects to the theme of redefining art as they all meld their different philosophies, experiences and practices into one.
"I like the idea that [these paintings are] connected from something personal," Pedersen said. "They all are discussing ideas that are generated from [the artists] themselves as people in the world. Like, 'This is who I am, this is how I see the world.'"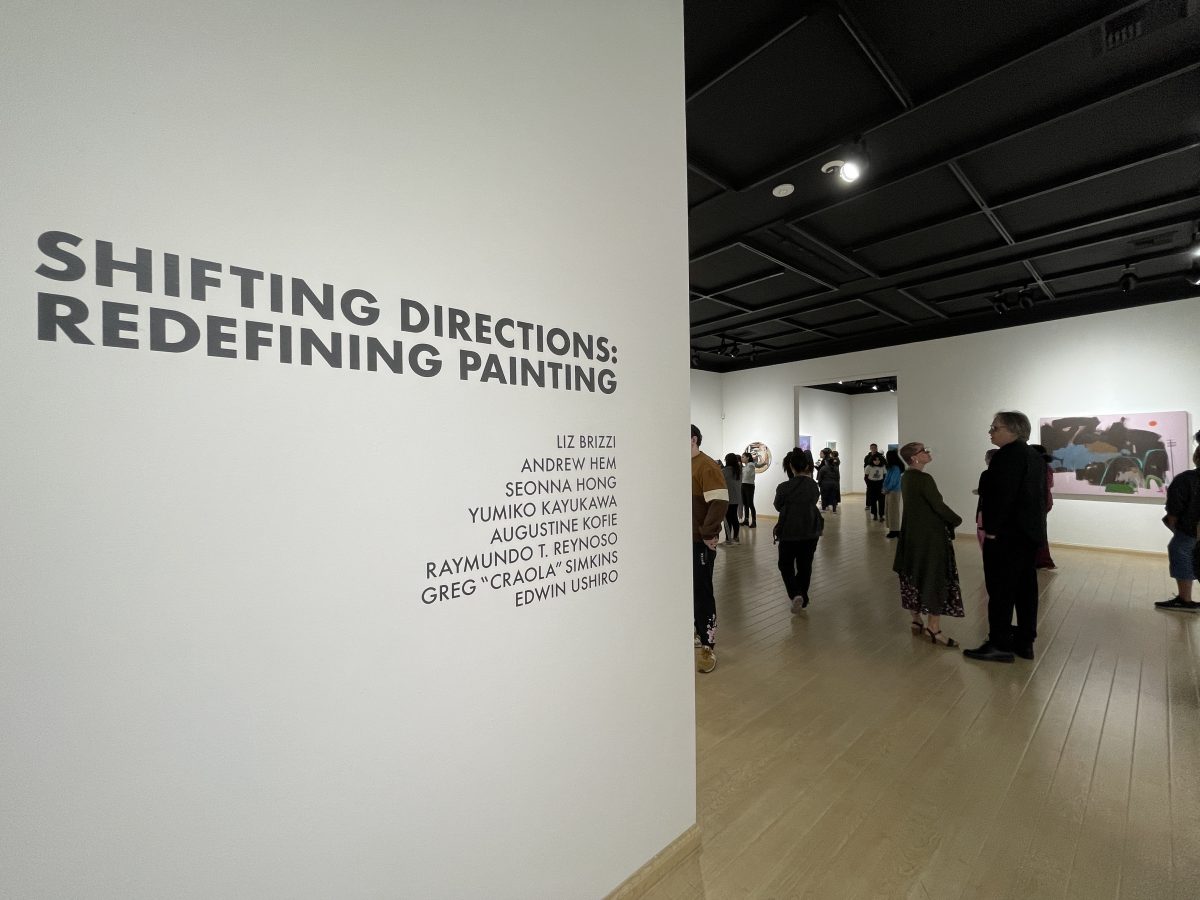 To learn more information about this five-week art exhibition open hours or artists, it can be found on the Diana Berger Gallery website. The Diana Berger Gallery Instagram page is filled with previous and upcoming events @mtsac_dianabergergallery.