Southern California Rite Aids Boycotted For Unfair Employee Treatment
Think twice before shopping at Rite Aid.
Rite Aid's initiative to cut employee healthcare benefits started protests across Southern California.
A group of protestors at a local Pomona Rite Aid asked people to boycott the 2059 South Garey Ave. store on Friday, Sept. 7.
When customers visited the store they were encountered by protesters with signs that read "Boycott this store. Support Rite Aid workers."
Current and former Rite Aid employees were accompanied by customers, employees from other retail stores, United Food and Commercial Workers International Union representatives, Communications Workers of America advocates, and Mayor Tim Sandoval during the boycott.
They were protesting the company's refusal to negotiate a deal with their employees.
According to the UFCW Local 1428, the union supporting Rite Aid employees, Rite Aid is not giving raises, stripping retirees' healthcare, and cutting full time employees by 25 percent.
They want to reduce full time hours from 40 to 37, which would change the union's established ratio for employees.
Full time to part time employees were at a 60 to 40 percent ratio, and it would become a 30 to 70 percent ratio.
Rite Aid is also looking to cut the pharmacy technician's union starting rate. This cut would make the remaining technicians work longer hours, and receive less in pay.
These boycotts were not limited to Pomona. Activists took their protest to an Ontario store at 1841 Fourth Street and Vineyard Avenue on Wednesday, Sept. 12.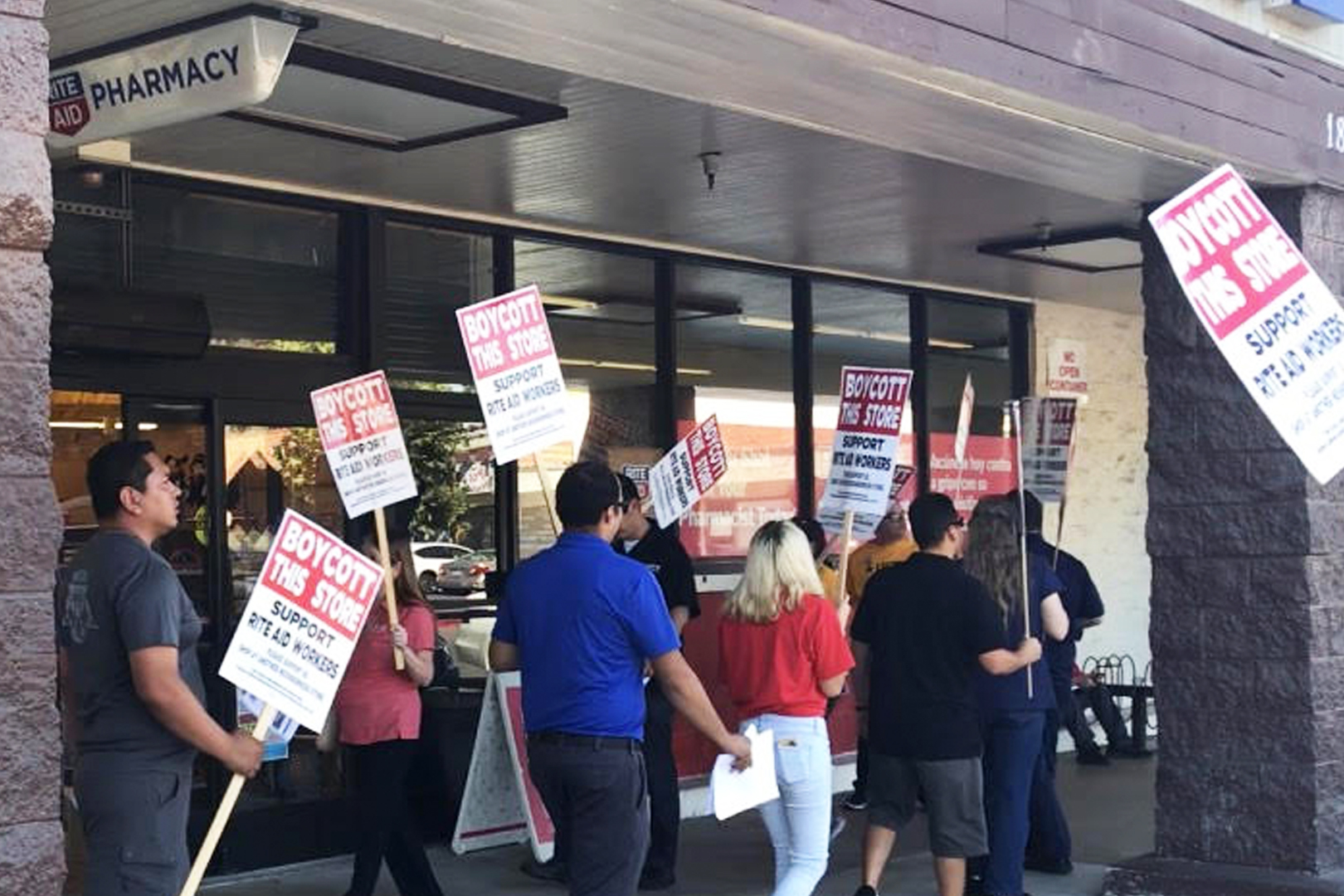 At the Ontario boycott, one CWA advocate chanted a call and response.
"Rite Aid, Rite Aid, you're no good"
"Treat your workers like you should"
Police showed up at the scene, but activists only left after finishing their scheduled protest from 3 to 5 p.m.
The protest allowed employees the ability to voice their opinions, a privilege they would lose if Rite Aid's proposal to get rid of the union's healthcare plan went through.
"Once they get complete control [of the healthcare plan], the cost will go up," President of UFCW Local 1428, Mark Ramos said.
It is not the first time Rite Aid tried to seperate from the union's healthcare plan.
This is the third time they have attempted this, and Ramos said cost would go up, while coverage would go down. He added that this is unacceptable.
"Corporate America cares more about CEO's and board members than those workers who make the money for them," Ramos added.
The next scheduled protest took place on Friday, Sept 14 from 4 to 6 p.m. at the La Puente Rite Aid store located on 13905 Amar Road.
Update: Sept. 15, 7:00 p.m.:
The boycott in La Puente was larger as several more supporters joined in.
People of all ages and backgrounds gathered to support the workers.
Mt. SAC Board of Trustees member Laura Santos, La Puente Mayor Pro Tem Dan Holloway, La Puente council member Valerie Muñoz, El Monte Mayor Andre Quintero, El Monte council member Jerry Velasco, community activist Marta Samano, and the San Gabriel Valley State Senator Ed Hernandez were some of those in attendance alongside UFCW members and activists.
These individuals all said they stand united with the Rite Aid employees.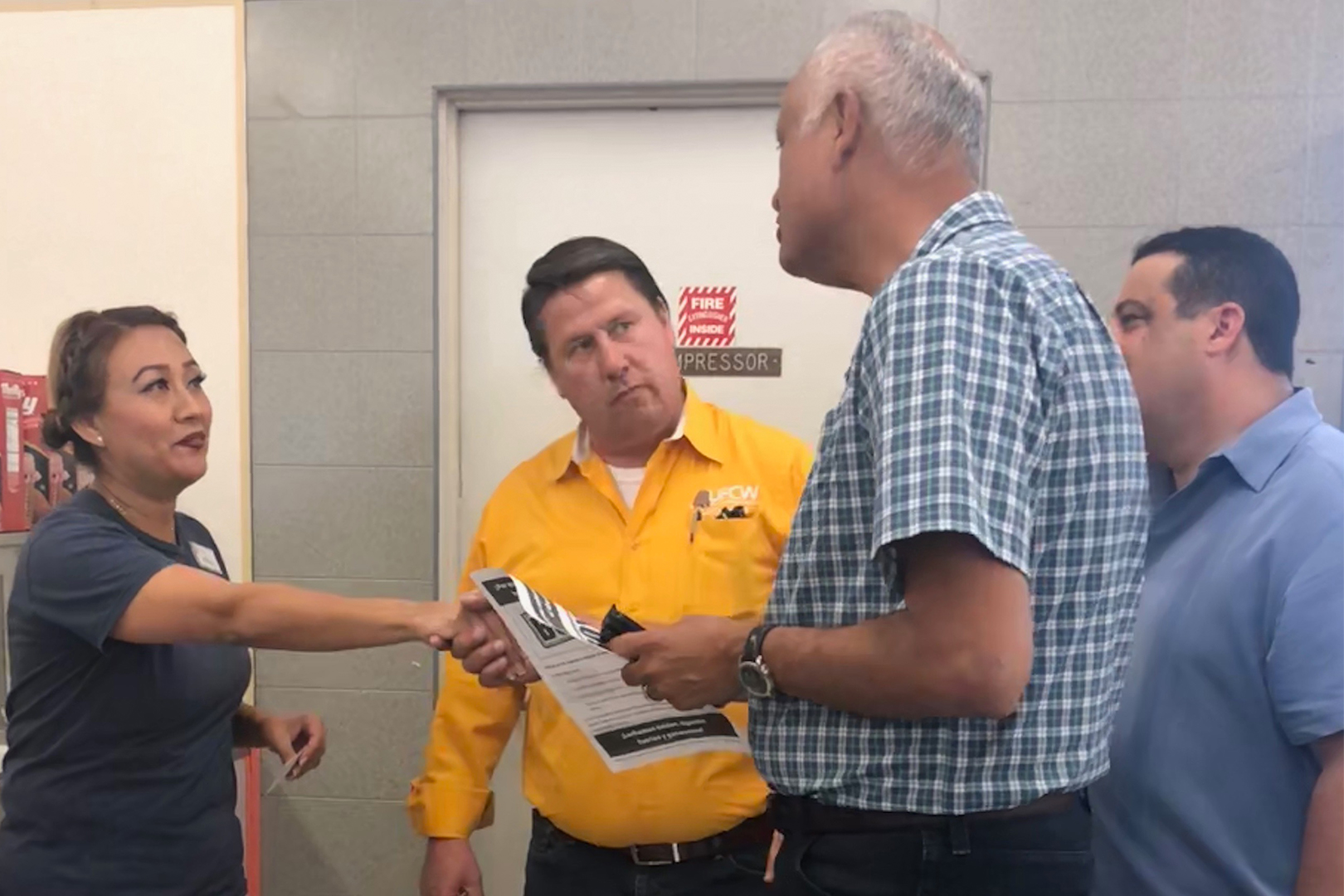 State Senator Ed Hernandez represents the 22nd district and grew up in La Puente. He said he recalls eating ice cream from this Amar store when the Rite Aid was branded as a Thrifty PayLess drug store.
He added that local officials were advocating and striking with the UFCW to stand up for hardworking employees.
Senator Hernandez also spoke to the manager of this Rite Aid to express his concerns for employees that rely on the healthcare benefits that corporate is considering cutting.
He advised individuals to join the protest.
"Engage politically. Stand up for your rights, we have working people that are struggling every single day that we have to make sure that we stand up for working people so that they can put food on the table and pay their rent, maintain their benefits, that's what it's all about," Hernandez said.
Union members added that they do not hate Rite Aid, and this protest is to support workers.
The protest itself is legal as long as the protestors keep moving and allow customers to still enter the building.
Union members said they wanted Rite Aid to know they have power and know they will stand up to this action.
Hernandez said the most important thing is to "respect the workers, treat them with dignity, but more importantly don't strip away their benefits."
One petition to boycott Rite Aid has 2,696 signatures out of a goal of 3,200, and more information can be found on a Facebook page supporting boycotting Rite Aid.
Leave a Comment
About the Writers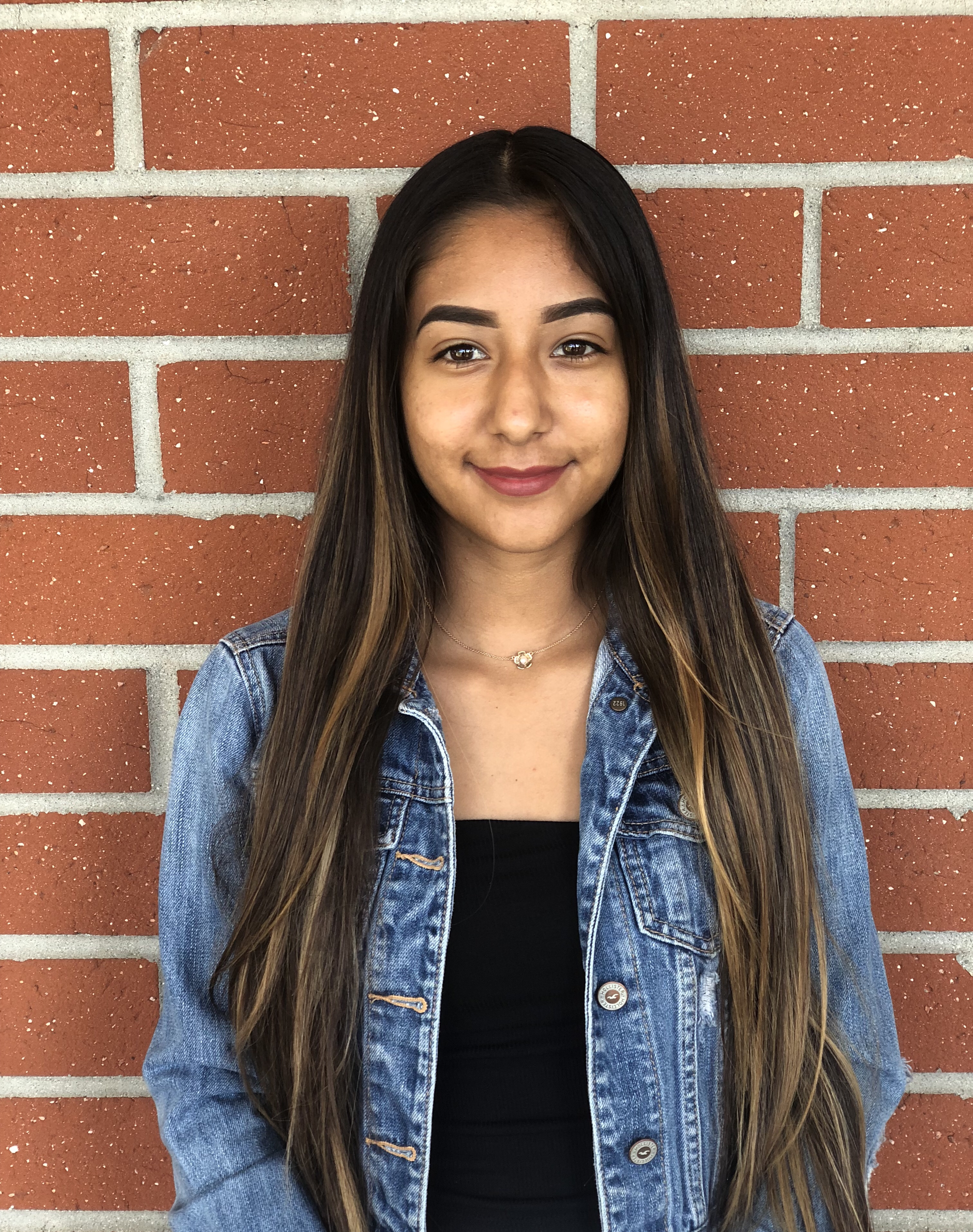 Berenize Montoya, Author
Berenize Montoya is a staff reporter for SAC.Media and @SAConSCene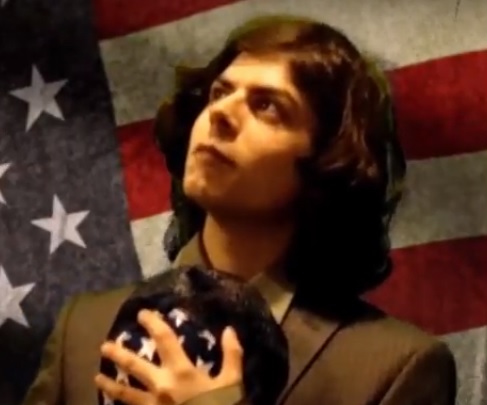 Joshua Sanchez
Joshua Sanchez is the former Editor in Chief and News Editor of SAC.Media. He was previously the managing editor of LAHS' student newspaper,
The Conqueror
. A portfolio of his reporting work can be found at
jdjoshsan.wordpress.com.