Webtoons to Get You Through Week After Week
From wholesome and cute to dramatic and dark, these webtoons will keep you hooked
Naver's LINE WEBTOON app has grown in popularity recently, and not just because you can read them in a snap on your phone or laptop. They're usually made by small artists and authors who self-publish their work onto the platform, and it gives them an easier chance to make money through patrons or through likes.
Webtoons are different from manga in that they're a bit easier to read because of the up-to-down reading style instead of the right-to-left one. Like manga, though, they come in plenty of genre varieties, so there's something for everyone, and the artwork within them can be downright beautiful.
The ones below are some of my personal favorites, but if you read any of these, I have to warn you—you're in for a ride.
Not enough? You can find another editor's webtoon recommendations here.
Refund High School
Two K-pop idol trainees, a social media influencer and a high school student desperate for a boyfriend all die in the same accident. Sounds like the beginning of a bad joke, but that's literally how "Refund High School" starts. When all four teenagers are given a second chance at life in the form of a high school, they find that a chance at reincarnation doesn't entail just passing their history class.
"Refund High School" is filled with a cast of shelled-out characters, many of whom have their own origins and flaws explored. You'll ship characters, and you'll find yourself rooting for the development of ones you didn't even know you could root for. You might get a cavity from how sweet and cute this webtoon is in moments, but at some point, you might need a tissue box handy.
Odd Girl Out
Nari Oh is finally starting high school, and she's made sure to start it on the right foot. After spending her break losing weight, her confidence is at an all-time high. To her, nothing can go wrong in high school now that she's thin, has a perm and owns the trendiest jacket — that is, until she finds herself in a friend group of the three most attractive girls in school out of nowhere (and the fact that the prettiest one is her former childhood friend kind of makes it worse). All of a sudden, her past life as the "ugly duckling" in the shadow of her pretty best friends comes back to haunt her.
Like "Refund High School," "Odd Girl Out" features a cast of characters who come with their own backstories. Each character's drama-filled story arc comes with a reminder of how cruel teenage girls can be, but also how true friends stand with you regardless of what everyone else makes up about you. It also comes with a ridiculous amount of funny moments that will make you laugh out loud and find yourself loving the girls even more. It's heartwarming, adorable and overall just a wholesome good time.
Edith
Edith's just trying to live her best life. Now that she's moved past high school as a popular (and very attractive) author, you'd think she'd have it all, right? Wrong. The truth is, Edith regularly struggles with her confidence and just wants to find someone who can be her Prince Charming. Only issue is, she's in between two guys — one who might fulfill the role of her prince (keyword is might), and another pretty boy who most definitely isn't up to her standards, but slaps her with the reality that life isn't a fairy tale. As the synopsis puts it, "Edith's journey is relatable to anyone who's ever left their heart on the battlefield of the dating world."
I love "Edith" for the fact that it serves as a reminder that some people, even the prettiest ones, have more inner conflicts than they let surface, and sometimes our romantic standards are literally impossible to reach. It also helps its readers to remember that despite the risk of heartbreak, sometimes they just have to take that leap for love. If you do end up reading this, let me know whose team you're on (yes, it has the classic "teams").
Cursed Princess Club
Princess Maria attracts adorable woodland animals who do her hair. Princess Lorena attracts beautiful flowers that surround her bed each morning. And Princess Gwen attracts…possums. Gwendolyn doesn't fit the mold of a traditional beautiful princess, and when she suddenly is slapped in the face with this realization, she finds herself among the fellow nontraditional (and actually cursed) princesses of the Cursed Princess Club.
Despite the fact that the webtoon includes its own ships, the main focus of "Cursed Princess Club" is that beauty really is only skin-deep, and what truly matters at the end of the day is, although maybe cliche, what's on the inside. Even if your looks scream "witch" to the world, the ones who really matter know you're anything but. Also, fan clubs are scary.
Let's Play
Girl meets boy. Boy turns out to be the famous gaming streamer who completely screwed over the girl's career by giving the video game she developed a bad review. Girl immediately does not like boy.
Shy and sheltered Sam is forced to confront famous streamer Marshall when he moves in next door despite her social anxiety, since he's the reason why her first indie video game got absolutely trashed on. Little does she know, she's in for a ride now, both in her romantic prospects and her career.
There's a reason "Let's Play" is one of the most popular webtoons on the app. It's got its hilarious moments, but it also makes sure to include plenty of character development for more than just the main cast. You'll find yourself switching ships and confused about who you're rooting for to be endgame with Sam. AND AGAIN, FANS ARE SCARY.
Purple Hyacinth
Lauren can always tell when someone's lying. As a police officer, that talent comes especially useful. But she finds that her position doesn't give her what she needs to get to the bottom of an enigmatic threat that terrorizes their world—and so, she teams up with an infamous assassin to stop it, despite the constant threat on their lives looming above their heads.
"Purple Hyacinth" is very, very different from the ones above in that it's pretty dark. There's brutal murder and tragedy at every turn, and the situation the main characters place themselves in is a pretty tense one, considering that one wrong move could mean their deaths (and yet, there's still some sexual tension sprinkled in from time to time). But as you read further, you're likely to have more questions than answers, even though you're following along in what is basically an illegal detective investigation. There's plenty of twists and turns, and although the roller coaster that is this webtoon will leave you confused, it will also leave you wanting more.
If you find yourself reading any of these webtoons, let me know what you think (and whether you're Team Jack or Team Philip if you read "Edith") on Twitter @natalieclu!
Leave a Comment
About the Writer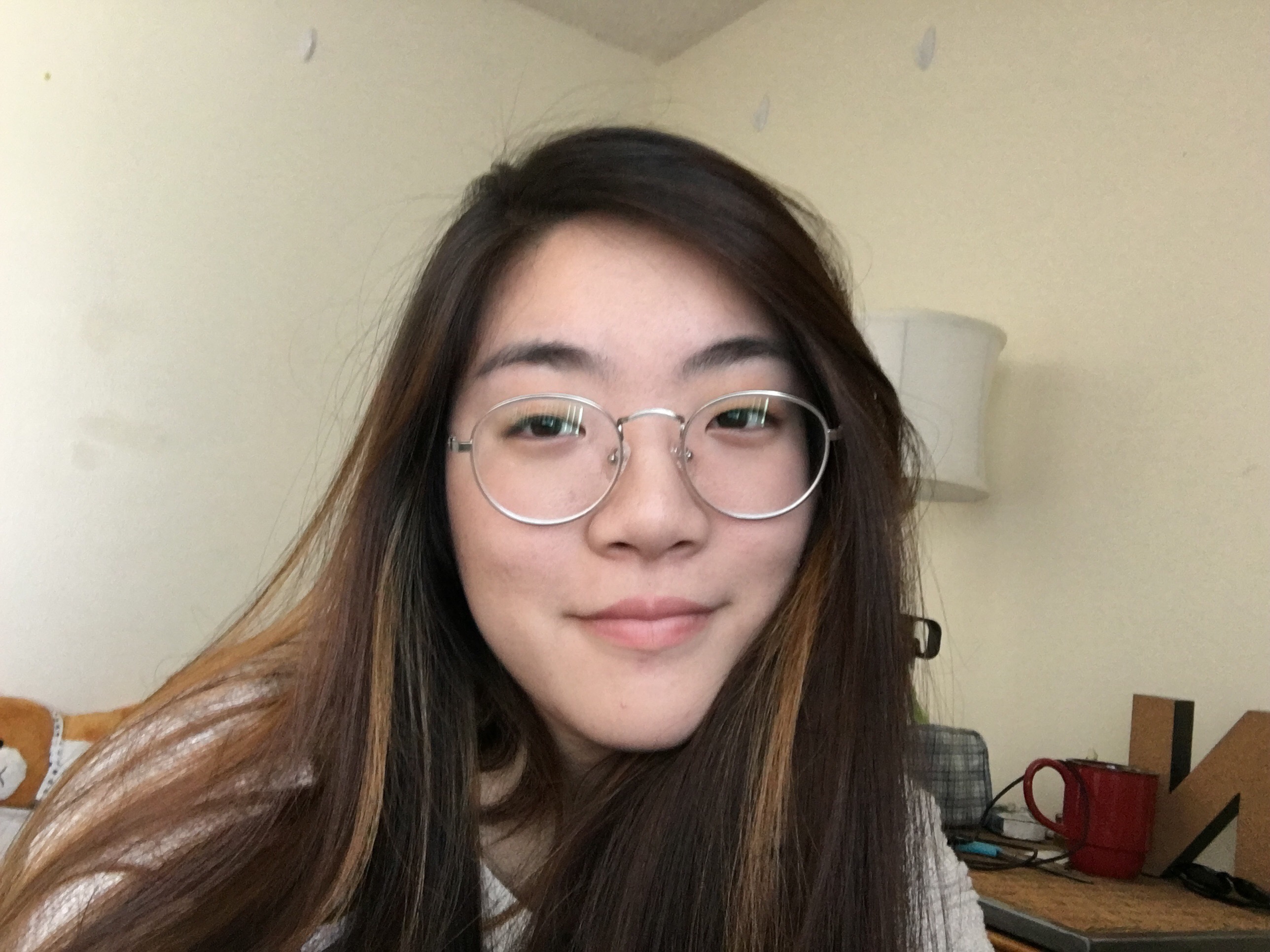 Natalie Lu, Editor in Chief
Natalie Lu is the former editor-in-chief of SAC.Media. You'll generally find her listening to K-pop, watching Brooklyn 99, gushing over her two cats or finding out what weird thing is trending on social media now.