Faculty Outraged With College's Response to COVID-19
Faculty members brought up concerns and anger to the Board of Trustees regarding the coronavirus
The Mt. SAC Board of Trustees met for their regularly scheduled meeting on Wednesday, March 11, where faculty members listed out their concerns and expressed anger toward the college's response to the spread of the coronavirus, known as COVID-19, as well as how the college plans to implement accessible online instruction.
Gary Enke, professor of English and humanities, was one of the faculty members who spoke before the board. Enke said that he asked the board to "be mindful of different groups of students who would need additional support or support in ways that other students may not need."
The groups he brought up included homeless students, foster youth in the REACH Program, undocumented students in the DREAM Program and deaf and hard-of-hearing students who utilize ACCESS.
According to Enke, students of these groups could have issues with accessing computers and resources should the college move to online instruction.
One example Enke mentioned involves making online classes accessible for deaf and hard-of-hearing students, as some English classes are set up specifically for them.
"If we have to shift to an online delivery of services, we're going to need the technology that would make that possible," Enke said in an interview with SAC.Media.
He also pointed out his concern that undocumented students may not have access to health services if the college chooses to shut down its campus, as "few, if any of them, have medical insurance at this point, and none of their parents do."
Moreover, Enke said in the interview that faculty members have not been happy with the steps the college has taken in the midst of the spread.
"Faculty members are overwhelmingly angry at the slow response of the college administration, and particularly college president, to this rapidly unfolding crisis," he added. "They are puzzled that almost all of the local colleges have taken clear steps to move instruction off campus whenever possible, and that we are only now beginning to do so."
The day after the board meeting, Enke sent an email to the board. The email included a report from the Daily Bulletin that a patient died in Pomona Valley Hospital Medical Center after testing positive for COVID-19. Officials had confirmed that the patient stayed with a family in Walnut.
In his email, Enke wrote, "Students are becoming increasingly agitated by what they believe is the delayed and inadequate response of the College to the rapidly growing threat of the COVID-19 virus." He pointed out the online petitions, one of which has over 2,000 signatures, and Instagram posts from students that have been demanding for the campus' closure.
Enke added, "It is no understatement to say that Dr. Scroggins [president of Mt. SAC] has lost the confidence of the faculty."
Additionally, according to Enke, the college asked faculty members to keep their environments hygienic, but did not provide classrooms and faculty with hand sanitizer. Enke also said that there is a "lack of cleaning of the classroom buildings, and the restrooms, which are on a good day, pretty bad."
"I just want to make it clear that this is not an attack on the custodial staff," Enke said. "I think one of the things the faculty are really concerned about is the severe shortage of custodians, so they do their best, but they have an impossible job because there's just not enough of them to maintain the college to the standards that it should have."
Barbara Mezaki, professor and chair of American Language, also joined Enke in voicing her concerns about the college's cleanliness. To Mezaki, Mt. SAC prioritizes creating new buildings, but does not have the necessary custodial staff for existing ones.
Joan Sholars, mathematics professor and Faculty Association president also brought up concerns about faculty members' medical insurance and its coverage. According to Enke, the insurance coverage for faculty members is different from that of Mt. SAC managers and classified employees of the California School Employees Association.
Last year, faculty members fought to keep the California Public Employees' Retirement System, otherwise known as CalPERS, as their healthcare insurance provider. While they kept CalPERS, other employees moved to Self-Insured Schools of California, known as SISC.
Enke explained how this created a difference in their coverage.
For those who made the move to SISC, Enke said, "In return, the district fully funds the coverage for even everybody with families." This means that those with SISC not only have themselves covered for healthcare, but their families and spouses as well.
However, for those who kept CalPERS, Enke said, "They're paying out of pocket for their medical expenses, so we feel like the district is attempting to starve us out of PERS and force us into SISC by making it impossible for us to afford our medical insurance."
Enke also created a list of concerns on Thursday, which he emailed to colleagues for feedback before a meeting with the district to negotiate.
The list is as follows:
"1. I believe I made my concerns for students and their access to technology and essential services perfectly clear last night at the BoT, so I will not repeat them here. I will add, however, that students are concerned about the impact of this change on their grades, particularly in subject areas they find most challenging. They are worried about the impact on their GPA and registration dates, particularly if they must drop or fail classes.
2. I realize that the shift to remote delivery of instruction is inevitable at this point. While I recognize the importance of the rules and regulations that govern distance learning, I hope you will also take into account any provisions of Ed Code that provide for flexibility in times of crisis. This is one of those times. An overly rigid and narrow interpretations of regulations would be a disaster at this time when faculty need to pivot rapidly. For instance, when I spoke with my students today in all four of my classes about what would work or not work for them, most preferred technologies that provide for group chat, or something like Zoom. Most said that they found Canvas minimally useful and hoped I would not rely on it to any great extent. I hope you will insist on trusting faculty to be professionals and give us the scope to make decisions that are best for us and our students.
3. I would vehemently oppose any requirement that faculty provide a doctor's note. In this position, I am supported by best medical practice. I live with two chronic health conditions: asthma and immunodeficiency. The last place my infectious disease specialist wants me going is Kaiser BP. Faculty's trust in management is at a nadir. It has never been lower in my entire career. This is a chance for the District to begin regaining our trust by allowing us to self-certify.
4. In addition to my own health issues, I have two elderly parents who might need care. I hope we will have clear and generous provisions to care for family members. If, heaven forbid, one of my parents should fall ill, the last thing I want to do is have to deal with HR, especially if their ability to respond to individual cases is diminished because of staffing shortages.
5. We need to have a clear process in place for faculty who might become ill while teaching remotely. Someone who becomes ill cannot be required to work, and I imagine that subs could be difficult to find. We should also consider the need for subs on high school campus, and should make absolutely certain that anyone going into an HS campus knows any potential health risks.
6. I strongly advocate suspending the entire faculty evaluation process for the remainder of the year, with the possible exception of those currently in Year 3. Faculty should be free from the worry and hassle of evaluations when most of us will have to rapidly shift to unfamiliar modes of instructional delivery. We should assume that every office on campus might be impacted by absenteeism. Suspending evaluations also prevents the possibility that confidential evaluation documents might be downloaded onto personal computers, potentially exposing personal information to others in a manager's or chair's household. As a former chair, I know that fall scheduling is right around the corner. Any division staff and department chairs working remotely will find an already time consuming process even more challenging. Freeing them from the burden of full-time and adjunct evaluations will free time up for essential college processes like scheduling.
7. We most definitely should free faculty from the obligation to report their "service to the College' by recognizing that faculty will be more than fulfilling those hours by transforming their modes of instructional delivery.
8. We should also free department chairs to work as remotely and flexibly as possible. Every chair I know has spent a great deal of additional, uncompensated time, responding to the needs and concerns of faculty. That time is likely to increase in the short term. Chairs should feel free to adjust their work time in response to faculty and student needs without having to fear running afoul of a division dean who might not be fully aware of all the additional time that will go into a massive shift in faculty work.
9. Lengthening the school year beyond the end of June seems a non-starter to me. However, adding a spring break of one or two weeks might be prudent about now—or a week of break and a week of staff development time (compensated of course) that would allow faculty time to shift their instructional modes. IT might also find such a break useful as they work to dramatically upscale capacity. Any shift in the calendar and the start date of summer 2020 will have a huge impact on Summer Bridge and the other summer programs that will need to be considered.
10. It goes without saying that the entire campus must be sterilized while classes are not in session. I hope we also insist that CSEA be involved. It is absolutely clear that the recent practice of functioning with a skeletal custodial staff must cease. If the history of past pandemics is any indicator, we can expect a reprieve during summer months and another surge of infections when the fall comes. Knowing this possibility, it is morally unacceptable for the District to force faculty, staff, and students to work in the conditions in which we find and ourselves.
11. None of our faculty leaders comes from counseling. I strongly advising including a representative from the counseling faculty if possible and Audrey, Tom Mauch, or Francisco Dorame. I know that PCC counselors are working by phone and online. We definitely need Counseling representatives there. Counseling support will be essential during this time of dislocation for students.
12. If there is any expectation that faculty might have to take catastrophic leave, we need an immediate and streamlined way for us to contribute to the bank.
13. We definitely need language that guarantees faculty input into preparation for future crises like these and clear protocols for communication. This situation is far worse than it needed to be because to the President's lack of foresight and humility. It is clear from every single communication for him that he still does not understand his failure as a leader to hear cries for help and respond in a timely and human manner. As a result, the campus climate is toxic. Faculty anger is extremely high and trust in Bill Scroggins in nonexistent. This must be made absolutely clear. We must never again give one person so much control over processes that affect our health, the health of our students, the health of our families, and the health of our larger communities. I spent much time today allaying the fears of students who correctly surmised that waiting until five people had been diagnosed with COVID-19. I am sure he has the best of intentions, but no one person has the knowledge and foresight to make decisions that affect thousands.
14. One final, peevish request. Unless the District plans on providing us with hand sanitizer or make it magically appear in retail establishments, could they stop asking us to use it in their health alerts?"
On March 13, Mt. SAC President William Scroggins sent a message to the campus in the form of a health alert. In it, Scroggins stated that he understands and feels the concern of the coronavirus as a resident of Walnut.
He also announced that the college is discussing a transition from in-person classes. As a result, classes on Wednesday, March 18 and Thursday, March 19 will be cancelled so faculty can receive training for remote teaching. The health centers on campus will stay open.
Scroggins additionally asked students to regularly check their emails and Mt. SAC's health website for updates.
"During this time, it can be difficult not to react with fear or panic, or feel overwhelmed with media reports," he stated in the email. "However, it is important that you follow the directions in the Health Alerts to reduce the risk of your individual exposure to the virus."
Leave a Comment
About the Writer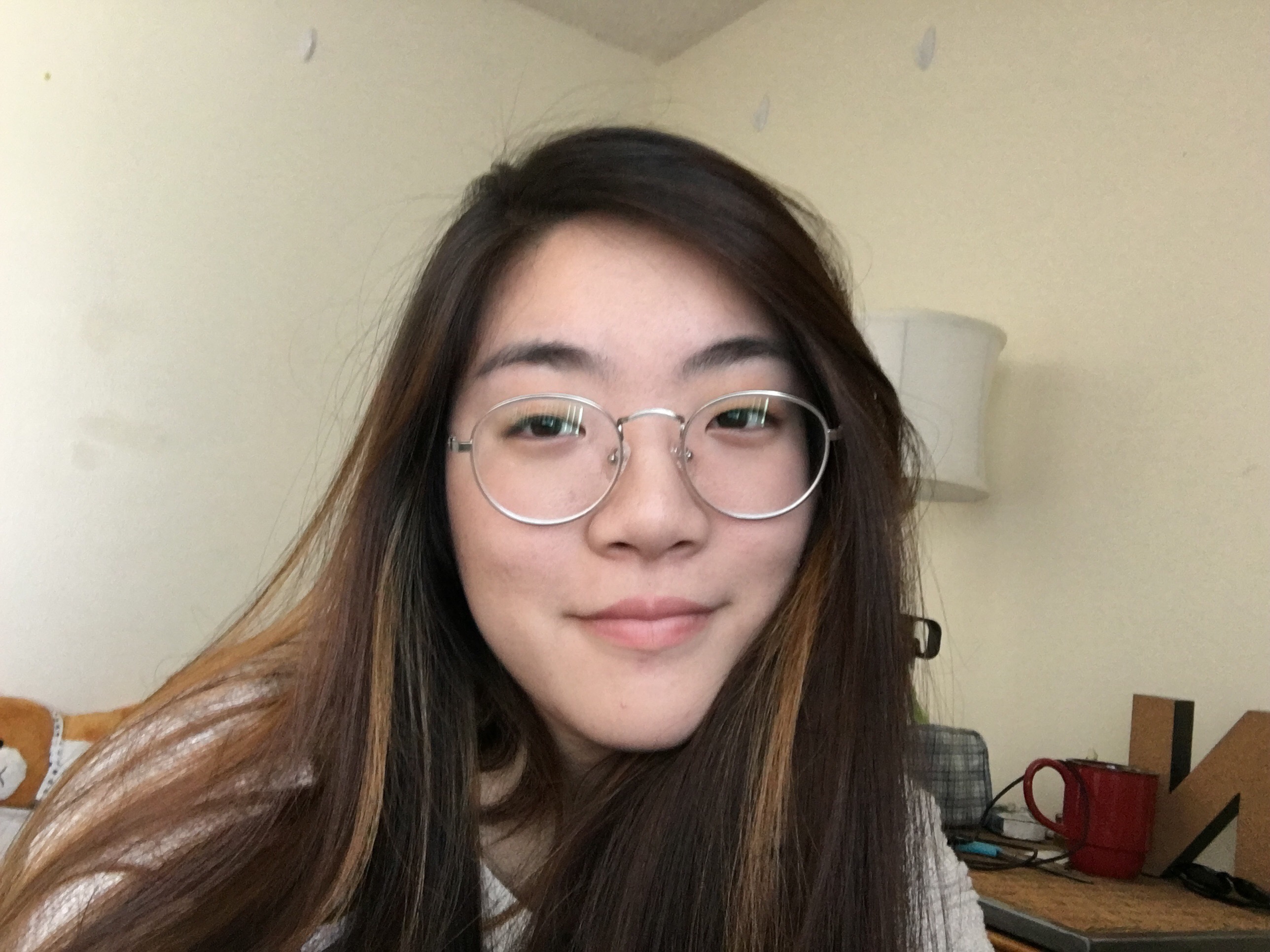 Natalie Lu, Editor in Chief
Natalie Lu is the former editor-in-chief of SAC.Media. You'll generally find her listening to K-pop, watching Brooklyn 99, gushing over her two cats or finding out what weird thing is trending on social media now.