Companies Lending a Helping Hand
Many individuals are finding themselves out of work and out of luck due to the coronavirus, but some companies are offering their help
With California Gov. Gavin Newsom launching a stay at home order, many individuals are finding themselves out of work and unable to pay their bills or rent. Because temporary layoffs have been issued around the state, employees are being instructed to apply for unemployment to try to make ends meet.
Students at all levels are also being moved to online classes, which can place a burden on students who do not have access to the internet at home. Amidst the economic crisis that many families are experiencing, a few corporations and utility companies are stepping up to do their part to alleviate financial stresses that consumers are experiencing due to loss of work and the many changes caused by COVID-19.
Phone plans and Internet
Leading the way has been the major cell phone companies that have made pledges to not disconnect service to customers facing economic hardships. According to cell phone company Verizon's website, they are waiving all late fees and will not terminate service if a customer is unable to pay their bill due to hardships related to COVID-19. On March 13, T-Mobile announced that they would be offering unlimited data for customers who were not already on their unlimited data plan for 60 days.
"As school and workplace closures are happening each day, reliable internet connectivity is crucial," their online statement says.
These two companies join a long list of tele-communication and broadband providers on what the Federal Communications Commission FCC has called the "Keep America Connected Pledge." The pledge, which is listed on fcc.gov, states that they will not terminate services to any residential or small business customer due to inability to pay during this pandemic. The pledge also states that late fees will not be charged during this time and promises to provide any open Wi-Fi spots to anyone in America in need of internet access.
Over 500 companies have already pledged to "Keep America Connected," and many of the local SoCal providers are on the list of companies already committed to the FCC initiative.
One of the companies on the list is SoCal cable television provider Charter Spectrum. Spectrum has recently announced that they will be offering two free months of internet service to any household with a student in need of internet access. To qualify, you must not be an existing customer and must have a student of qualifying age in the house. They are also offering low cost high-speed broadband to eligible low-income households.
Utilities
Utility companies PG&E and Southern California Edison have both suspended disconnections for non-payment so consumers affected by the pandemic will not have to worry about keeping their lights on. Southern California Edison will also be waiving any late fees incurred, according to their website. The Los Angeles Department of Water and Power also announced on their website that they were suspending shut-offs for non-payment. To help ensure that all customers have water and power during this crisis, LADWP is even restoring service to customers who may have had non-payment disconnects in the last 30 days.
Rent
The most important expense for most individuals and families is, of course, rent. For this reason, Los Angeles Mayor Eric Garcetti issued a temporary moratorium on March 15, which declared that no residential tenant in the city of Los Angeles shall be evicted if able to show an inability to pay rent due to the coronavirus affecting their employment. Garcetti later made a similar ban on the eviction of commercial tenants who are also affected financially by COVID-19. Gov. Gavin Newsome reiterated this information by issuing an executive order on March 16 that allows local governments to suspend evictions of renters and homeowners that are currently experiencing COVID-19-related financial issues. The California Apartment Association has a full list of local governments that have already implemented COVID-19 eviction restrictions. According to the CAA website, Walnut is not one of the cities that has adopted eviction restriction; however, Walnut is listed among local governments that are "considering" to adopt eviction protections. The Los Angeles Department of Transportation is also currently offering free DASH rides until further notice.
Entertainment and Sports
On the lighter side of things, many entertainment companies, as well as companies that accommodate certain lifestyles, are also trying to help Americans get through the current situation by offering their services free of charge. With their season currently suspended, the NBA is currently offering their NBA League Pass for free until April 22. The pass allows subscribers to watch every game played this season, as well as watch certain classic NBA games. With other professional sports leagues also having their seasons suspended, leagues such as the NFL, MLB and NHL are also offering their league pass free of charge at the moment, allowing sports fans to get their fix of sports action during quarantine.
Food
Since many Americans are unable to eat out at the moment, popular food delivery service Uber Eats is currently offering free delivery for thousands of restaurants. The move was made by Uber Eats in order to show that they are "supporting the restaurant industry through an uncertain season," the statement on the company website said.
Exercise
Another company offering free services during this crisis is Gold's Gym. They are currently offering their workout app, Golds AMP, for free until May 31. The app contains audio and video workouts so gym-goers can maintain fitness from their home during this stay-at-home period.
Amazon
Amazon is also offering free streaming on a large selection of their kids shows for young children, and being an Amazon Prime member is not required. You do however need to have an Amazon account which is free to create. The free offering of kids' content was made by Amazon in an attempt to help parents who simultaneously work from home and babysit their kids.
Leave a Comment
About the Writer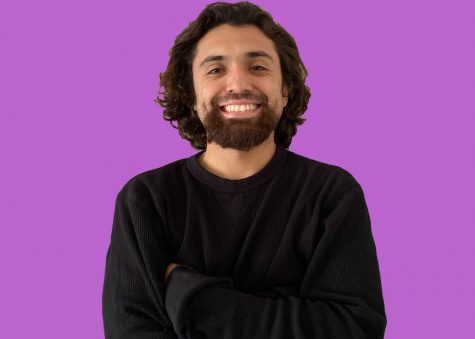 Jesse Espitia, Staff Reporter
Jesse Espitia is the former sports editor of SAC.Media. He has traveled the world to cover soccer or what he calls "futbol." He also covers other sports, politics, local/international news, pop culture and crime.