Fourth of July 2020
What you need to know before celebrating this weekend
This Saturday is the Fourth of July, the United States celebration of independence, and one of the biggest holiday weekends of the year. We all look forward to it every year: the barbecue, running around and playing with our cousins, potato sack races. Even if you didn't have a family celebration to attend, there were always theme parks to look forward to, with thrilling rides and extravagant fireworks displays. With beaches and parks usually jam packed with celebrating crowds during the Fourth of July every year, it should come as no surprise that all these public venues will be closed temporarily this weekend.
With the very real second wave and a spike of COVID-19 cases on the horizon, Governor Newsom has declared the closing of all LA County beaches and all of the amenities that go along with them such as the bike paths, piers and public parking lots.
The closure will be in effect from 12:01 a.m. Friday to 5:00 a.m. Monday.
Along with the closure of beaches, Newsom also issued a temporary ban on fireworks displays within Counties across the state. The ban on fireworks displays only applies to the Fourth of July weekend.
It will be interesting to see how this will be implemented for the weekend seeing as how even before the COVID-19 pandemic, fireworks have already been banned in certain cities across the state. In years prior, however, we could still anticipate seeing them light up the night sky all over the Inland Empire and San Gabriel Valley.
It seems that cities anticipating the displeasure of residents have come up with many creative ways for the community to still celebrate and witness a fireworks display. Cities along the coast are still celebrating with their own events such as the Laguna Niguel 4th of July Digital Celebration Finale which will be broadcasted on Facebook. For those of us who can't go without seeing fireworks in person San Bernardino will be hosting a Drive in Fireworks Extravaganza at 9 p.m. with the price of admission being $40.
Areas such as the Inland Empire may have more of it's celebrations cancelled than there are proceeding, but there are events still planned for the holiday, such as Corona's Red White and You! virtual celebration, which includes a free virtual fireworks show and a patriotic pet contest.
The San Gabriel Valley is also still in the game with some of its celebrations still scheduled, like Baldwin Park's Patriotic Home-Decorating Contest. Diamond Bar residents can also enter a homemade fort in the city's Family-Fun 'Forts for The Fourth' contest, with the top three entries winning prizes.
Many of the National Parks are remaining open during the holiday, but are closing their visitor's centers and campgrounds. The National Parks Service offers helpful information on its website, and recommends visiting a park's website before visiting to determine its operating status.
Although there are many temporary restrictions and cancellations being implemented this Fourth of July holiday, it is vital to not let it dampen our spirits and to remember what we are doing this for. The number of COVID-19 cases are spiking again and are anticipated to reach the same levels of infection as were seen during the peak of the first wave of the pandemic. This, coupled with the heavy impact on hospital capacity makes it all the more important that we do everything we can as a community to prevent the spread and enjoy a responsible and fun, though physically distant, Fourth of July weekend.
Leave a Comment
About the Writer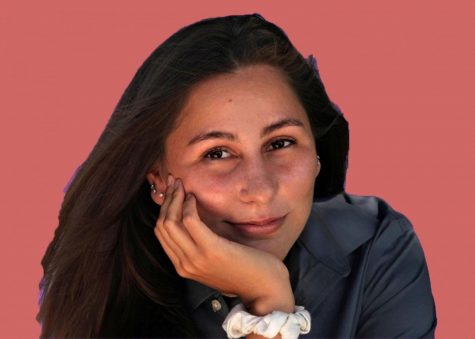 Riley Martinez, Senior Staff Reporter
Riley Martinez is a senior staff reporter for SAC.Media.