Local Essential Workers Don't Feel Safe
Local essential workers feel their workplaces are unsafe for themselves and the community they serve amid COVID-19
Throughout the pandemic there has been contradicting information and quickly changing guidelines for businesses to follow in order to maintain safety. This has put major stress on workers who have no other option but to go back to work. Many workers feel unsafe in their environment because of the inability to follow guidelines and the lack of precaution enforcement. 
Companies have already been scrutinized for this lack of following procedure. A recent article in BuzzfeedNews highlighted workers' concerns with the actual reality of following guidelines. 
One employee stated, "We were carrying racks, had to hand things off to each other. There weren't enough work stations. Nobody was washing their hands every 30 minutes. People are busy. I can't think of one rule that was followed to a T."
In another ongoing case, popular cake supply store/bakery, Cakewalk Supplies was outed on instagram by many anonymous sources for not enforcing the statewide mask mandate. 
On the Instgram page, one former customer expressed her concerns saying, "Over the years I have refereed many people to this business…and unfortunately I can no longer do so. I feel they are putting their customers at risk by not taking the proper precautions during COVID."
A former driver for the company who would like to remain anonymous said that he didn't feel it was safe for himself, his co-workers or the consumers.  "For the first couple weeks or so, when they were first under fire, they saw it as people being ridiculous about wearing masks. They even went out of their way to belittle those who complained," he said. "There were about 4 people a day preparing dough without masks, in close proximity."
Taylor Menes, 21, current TJX employee said that although her workplace has put strict regulations in place, that they are difficult to follow. 
"The only thing is standing six feet apart from everyone, including customers, is really hard to do," she said. "especially at the registers because the area is so small." 
"Some cashiers don't sanitize after each customer especially if there is a long line. The cashiers are sort of rushed by the managers to ring the next guest even if you haven't sanitized yet." 
A UPS employee who wished to remain anonymous explained the procedures he and his coworkers have to follow while working in the huge packaging warehouses.  "Everyone has to wear a mask but there's no temperature checks. Instead they only require specific employees who are outside of the warehouse, like drivers, to answer a self assessment test on an app," he said.
He said that workers try to follow the social distancing guidelines as much as possible but often jobs, like unloading a truck, require multiple bodies to be in close contact. 
"Realistically, I don't feel safe," he said. 
Leave a Comment
About the Contributor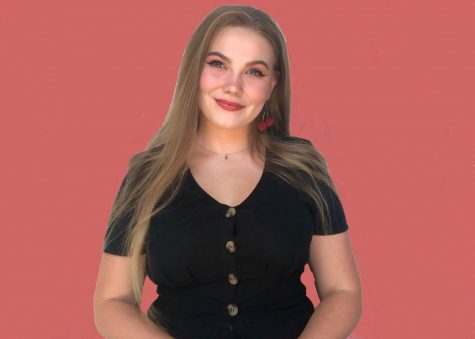 Jaylen Minnich Hall, News Editor
Jaylen Minnich Hall is the news editor for SAC.Media. She is student at Mt. SAC majoring in journalism and hoping to have a career in A&E news.