Early Christmas at Nvidia's Latest Event
Nvidia announced their new broadcast program, creation application and a long awaited graphics card Tuesday
Yesterday Nvidia made an announcement on their new programs, Nvidia Broadcast, Omniverse Machinima and the much anticipated new RTX 30 Series graphic cards.
The Nvidia Broadcast program offers three functionalities: audio noise removal, virtual background effects and webcam auto frame, all-in-one application. The audio noise removal can block out any unwanted background noise while the virtual background effects can either blur the existing background, replace it with other scenes, or even remove it completely. The webcam auto frame enables the camera to follow your movement. This program is available to download this month and will run on any RTX graphic card.
The Omniverse Machinima is an application that lets content creators make amazing videos to their hearts' content. The beta begins in October and customers can sign up at the Nvidia website.
Finally, the news many have been waiting for – the GeForce RTX 30 Series, Nvidia's newest graphic cards. Nvidia is introducing the second generation RTX – Ampere, an upgrade from first generation Turing. This shiny new toy will use the G6X, (which is the world's fastest graphic memory) along with DLSS 2.0 technology which creates better visuals than the native 4k. For the newest flagship, the RTX 3080's starting price will be $699 and is set to release on Sept. 17. The RTX 3070's starting price will be $499 and will be available in October. The RTX 3090's starting price will be $1,499 and will hit stores on Sept. 24.
For more information, check out Nvidia's official website.
Leave a Comment
About the Contributor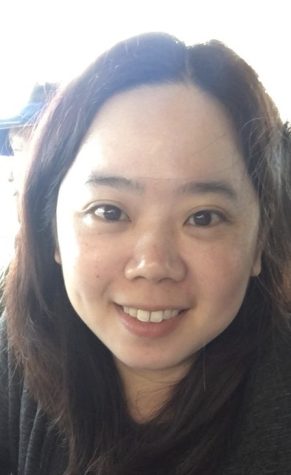 Christie Yeung, Managing Editor
Christie Yeung is Managing Editor and former features and gaming/tech editor of SAC.Media. She falls somewhere between a nerdie or a foodie, or is both. She likes to spend her spare time playing video games, listening to music, and watching funny videos on Youtube. She has a sweet tooth and has no immunity against anything with Nutella on or in it.