Quarantine Food Experiences You Can't Miss
Quarantine killed the fair, but these fairs killed it with the rebound
With the unprecedented times of COVID-19, numerous events have been canceled. With these cancelations of events like fairs and festivals that people look forward to annually, many are disappointed and are left having to wait for 2021 in hopes that they might be able to attend next year. But even that is not for certain.
What some events have done is change their approach and have found ways to still allow people to experience one aspect of what they offer. The OC Fair and Knott's Berry Farm are a couple of entertainment rich places that people enjoy visiting that had to close in response to COVID-19.
Even though a major part of their experiences of going on rides and walking in crowds is no longer an option, visitors can still get a taste of the fair and Knott's through their food.
The OC Fair Food Drive-Thru


Costa Mesa Fairgrounds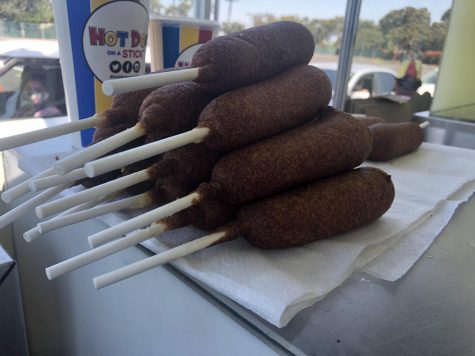 With the OC Fair being one of the many events that were canceled this year, they have still found a way which allows guests to eat their favorite fair foods. This fair food drive-thru event started on Aug. 28 and will end Sept. 27. This event will be offered on Fridays and Saturdays from noon to 8p.m. and Sundays from noon to 6p.m.
All guests will be required to stay in their vehicles and wear masks when ordering from the different vendors. Guests can enter through Gate 1 off of Fair Drive and will have to take their fair food to go as there is no parking available at the fairgrounds and no walk ups are allowed. There is no fee to enter this event and guests are only required to pay for the items they buy from the vendors.
Nahhhhhhh fr though!!! Who's daughter am I taking?????? https://t.co/L5XQjZr0hD

— mando (@Real_AV_7) September 3, 2020
Many Twitter users shared their excitement for the OC Fair drive-thru. One specific Twitter user @babygirlina_ shared a TikTok video of the event and tweeted, "SO WHO WANTS TO GO ON A DATE," and another Twitter user retweeted her tweet with a caption saying, "Nahhhhhhh fr though!!! Who's daughter am I taking??????"
Some fair food favorites that will be offered range from the must have giant turkey legs to fried oreos and funnel cakes. All kinds of foods will be offered on special menus from Cathy's Cookies, Dippin' Dots, Hawaiian Chicken Bowl, Hot Dog on a Stick and Juicy's Funnel Cakes. When driving through, guests must make sure to have their order and payment ready. To figure out what to eat, their different menus can be found on their website.
Taste of Knott's


Buena Park, California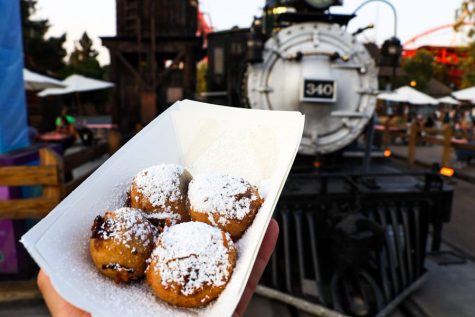 As Knotts' attractions remain closed, it was because of the recent success they received at Taste of Calico, a similar outdoor dining experience that featured boysenberry specialties, that they decided to expand upon it and introduce another new outdoor dining and retail experience called Taste of Knott's.
Taste of Knott's will be highlighting their classic flavors from around the park and will include one-of-a-kind food and merchandise offerings throughout Ghost Town, Fiesta Village and Boardwalk. This new experience began Aug. 21 and ends Sept. 13. This outdoor dining and food event will be on Fridays and Saturdays from noon to 9p.m., Sundays from noon to 8p.m. and Monday Sept. 7 from noon to 8p.m..
To be part of the limited-time food event, visitors need to purchase a Taste of Knott's Tasting Card as it is required upon entry. Regular tasting cards for individuals 12 and older are $30 and include five tastings. Junior tasting cards for ages 3 to 11 are $15 and include three tastings. Children 2 and under are free.
Twitter user @randomwanderer0 said, "Honestly worth the $30 bucks the taste of Knott's had some delicious food options…" and shared that some of her favorites were the bbq pork tater tots and the brisket sandwich.
https://twitter.com/randomwanderer0/status/1299854591538855936
This event will be offering Mexican-inspired cuisine, famous bbq cuisine, classic Knott's dishes and so much more. All of the different food locations are spaced out throughout the park and all guests are required to wear masks upon entry. There are places to sit for guests to enjoy their food and bask in the Knott's atmosphere. There are different locations in the park with different foods available for visitors.
Those wanting more information about the layout of the park or are interested in purchasing a tasting card can visit their website to learn more.
Leave a Comment
About the Contributor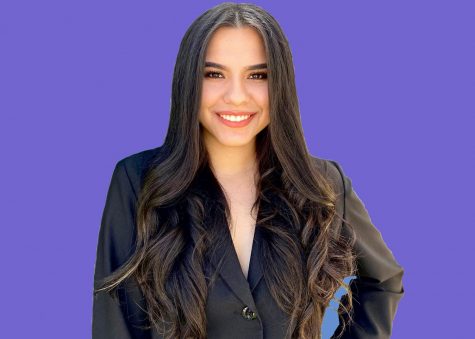 Delilah Perez, Arts & Entertainment Editor
Delilah Perez is the Arts and Entertainment editor at SAC.Media. She is also a part of the editing team of the Latinx platform Somos and is part of the public relations and social media team for the Mt. SAC journalism program and its student publications. Delilah has a passion for writing, and in her free time, she enjoys watching movies, going to concerts, and spending time with her family.