Save Our Stages Act is the Hail Mary for Live Music
Local venues face shut down due to lack of revenue
COVID-19 has dealt a hard hit on independent businesses, especially those in the entertainment industry. Many concert venues throughout the country are on the verge of shutting their doors for good, such as the iconic venues the Whisky A Go Go and the Troubadour in West Hollywood. Even our local theater, The Glass House in Pomona might be forced to close their doors. The owners of these small to midsize independent venues are still required and expected to pay their mortgage, loans, taxes, bills, and insurance during the pandemic, despite the lack of revenue coming in.
U.S. Senators Amy Klobuchar and John Cornyn proposed the Save Our Stages Act to the U.S. Senate back in April of this year. The Save Our Stages Act would grant $10 billion to assist independent venues across the country and is supported by the National Independent Venue Association NIVA. The grant would financially assist venues to cover expenses such as bills, rent, loans, payroll and taxes for six months for businesses which are approved.
When COVID-19 began, independent venues were the first to close their doors to the public. They are likely to be one of the last businesses to fully reopen once the pandemic is over, leaving people with careers in the music industry worried, discouraged, and unemployed without a set date of returning to work; people like Brandon Tec, 38, and Keisha Soto, 22, who's careers have been affected and shifted by COVID-19.
Soto graduated in May with a degree in corporate communications with hopes of pursuing a career in the music industry, specifically working live events. Before the unexpected worldwide pandemic hit the U.S, she was set to intern at an independent booking and promoting company, but is now unable to.
Soto said that, "once SXSW was cancelled, I was keeping an eye out on social media like crazy because we didn't know what was going to happen next. The RESTART/Save Our Stages Act means a lot to me in that it supports workers that are often overlooked in the music industry. While the main purpose is to help save independent venues, it also helps the crew and employees of those venues that have dedicated part of their lives to live music."
Soto said that she had her doubts and concerns about her career choice since the live music entertainment industry has been on pause. "I graduated university this May and everything I've worked in for the past two years has been around music. So, for me to have graduated at this time, when music is put to the side, has definitely made me feel unstable and doubt my career aspirations."
The virus has complicated the way people with careers in the entertainment industry complete their work, but it hasn't stopped them.
Tec was a stage production manager before the pandemic started. He now works as a stage production manager, stage architect, and as a COVID-19 compliance officer. He was scheduled to work festivals such as Coachella before the pandemic, but when the stay-at-home order was sent out, he was left in the dark about the shows he was supposed to be working.
Tec said he saw #SaveOurStages all over his social media feeds because colleagues of his were sharing posts about the act on their personal profiles to raise awareness. Tec encourages live music agencies to be more creative when thinking about ways to actually save these independent venues.
"I support the Save Our Stages Act, especially because it assists our independent venues which have been a staple in my career. I just think people could be doing more to help these venues and the act itself," Tec said. "On the political side of things, you see people renting out venues and other spaces to host rallies and things of that sort. If people were open to the idea of renting out their spaces and being a bit more creative, it can really help out venues stay afloat during the pandemic."
Tec understands most venues don't have these events, but suggests having virtual concerts to support the venue staff. "I also see the legal side of things, though. There are a lot of things we aren't able to do because of liability reasons. Having more virtual concerts would be the most effective and efficient way to save our venues," Tec said.
Even though the pandemic has shifted his whole career and perspective of it, Tec shares it's been a positive experience overall. "It's helped me be more exposed to different types of entertainment instead of just live music entertainment. It made me realize there are other things I could have been doing instead of what I have been doing," he said.
"I don't see it as a negative thing, I definitely see it as a new beginning, a new light in the sense of being able to work in departments I've always wanted to. It's made me expand my horizons."
Tec said that the entertainment industry is built on connections. Anyone in power within the industry would rather go with word of mouth rather than actually looking at resumes. "This aspect has changed for the better in my opinion," he said.
Major music artists, such as Billie Eilish, Kacey Musgraves, and Lady Gaga have offered their support for the act by sharing posts on social media and emailing their legislators about passing the act.
For more information on how you can get involved and show your support, you can visit the Save Our Stages website.
Leave a Comment
About the Contributor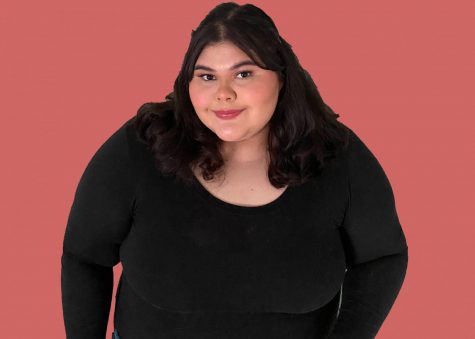 Amber Ortiz, Pop & ENews Editor
Amber Ortiz is the Editor in Chief of Substance Magazine, Pop Editor of SAC.Media,  and a part of the social media team.