Students Struggle as Classes Resume Online
The level of understanding and compassion has shifted
Most college student's only responsibility a couple months ago during the summer was their mental health. But now as school kicks back into high gear, many are struggling to stay above water.
The closure of in person classes came with many struggles and learning curves for college students. When schools initially closed in March, a general feeling of being overwhelmed swept across most. School staff made it a point to ease this by repeating mantras such as "mental health is the most important thing right now" or "we're all in this together." Mt. SAC even had a two-week grace period to readjust and reconfigure class schedules and syllabi. During this time many professor's expectations were also adjusted to fit the circumstances. Now, many students feel like that hall pass has expired.
With the tail end of the spring 2020 semester being online, already knowing how to navigate these classes is expected. Although this may be the case, most students are returning to fall semester even more stressed out than they were in spring.
Lauren Mann, 20, communications major, feels that there is more of a disconnect between professors and students as expectations have shifted after summer.
"I feel like there's more stress for me now because when we went on lockdown in March, we had already had a chance to meet our teachers and understand their expectations for about a month," she said. Mann added that there is more disengagement when not meeting them at all.
"It's also stressful because in March it felt like we were all figuring out how to do things together between professors and students," she said. "There was more of a mutual understanding."
This level of understanding has seemed to lessen as students report they are struggling to keep up with the heavy workload and class schedules. Many college students have taken to social media sites like twitter to share their frustrations.
no college kids are learning right now… we are simply just submitting assignments

— travis scott burger (@MalettaAnthony) September 13, 2020
teachers be like, "Do NoT StResS yOurSeLf aNd TakE a ReSt. pRiOrItiZe mEnTaL hEaLtH AnD tAkE yOuR TiMe" but then gives 2976423 tasks to do and students be paranoid checking for updates if they'll leave a new task lol idk anymore

— ᵐᵒʸ (@zoldilocks_) September 9, 2020
"you look tired" bro i'm literally teaching myself 5 college courses:/

— m a d i ⚘ (@_madiiib_) September 9, 2020
Students feel that they're purely relying on themselves to learn the material while also completing and trying to excel on multiple assignments.
Chris Valverde, 22, business major, is currently enrolled in four asynchronous classes, which rely solely on pre-recorded lectures rather than zoom meetings.
"It's an enormous responsibility that I feel I have to constantly manage and if I don't I'm going to lose it all," said Chris. "I feel as though I can't do anything else that isn't school related and if I do, I feel like I'm falling behind."
Chris added that the lack of community involvement in his classes is negatively impacting his learning.
"I find it easier to learn in a group setting, where I can collaborate with others," he said. "Discussion boards make it harder to connect with my peers and professors; it feels like I'm just completing tasks with no value."
As the fall semester continues, the effects of online learning on student's performances will be further revealed. For now students can only hope the circumstances they're in will improve.
Leave a Comment
About the Contributor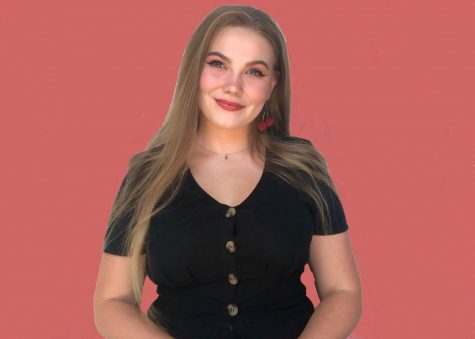 Jaylen Minnich Hall, News Editor
Jaylen Minnich Hall is the news editor for SAC.Media. She is student at Mt. SAC majoring in journalism and hoping to have a career in A&E news.