A Second Chance
A car crash nearly took his life, but also gave Brandon Orselli time to reflect.
The rain was pouring down on the freeway right outside of Philadelphia. It was two months ago, and Brandon Orselli was making his way toward the house that he and his wife were buying. Tests were being conducted and he wanted to be there to see the results. They were looking forward to moving out of a tiny apartment in the city and growing their family in a bigger place. He drove down the route he had driven before, but this time he did not reach his destination.
"I don't really remember anything about it," Orselli, 33,  said. "The most I can remember is being put into the ambulance on the stretcher."
He had lost control of his car and hydroplaned across multiple lanes. He hit one car, spun around, and then got broadsided by a Walmart delivery truck. He did not recall the latter happening because he lost consciousness.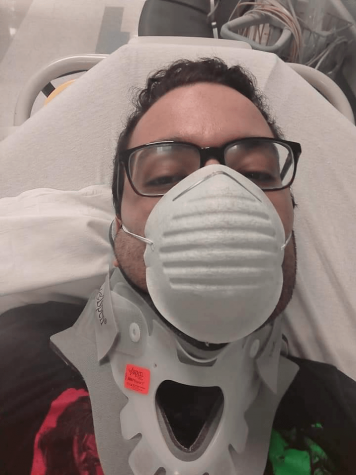 "I remember the feeling of the car being out of control and just wanting it to be over," he said. "And then BOOM, I blacked out."
He had numerous fractures in his hips and ribs. He was told if his fractures were centimeters over, he might not be able to walk again.
During his recovery, he had a lot of time to reflect on himself.  "I keep thinking about how close [my life] was just being over," Orselli said,
He was thankful that his wife and his son were not with him when the accident happened.
"I really thought about how I was being so stubborn," he said. "Rush, hurry, hurry, had to get it done."
Since 2013, he had worked two jobs, one during the day, and managing his websites, Niche Gamer and Nicchiban, at night. He was accustomed to rushing through tasks. Niche Gamer covers all aspects of video games, while Nicchiban talks about all things anime.
Finding the balance between both jobs and family was not easy. His first marriage had taken a toll when he was working in retail and running the websites all by himself.
"Building a business especially if you have kids, is exhausting," he said. "One of the parents is going to suffer if they try to support the other parent. I'll be honest, it wasn't fair."
His first marriage led to a bittersweet ending. They got divorced but share a child, Louis.
"My son was the main thing that kept me going, he was the main source of happiness and hope," Orselli said,
While he was a single father, he said it was one of the darkest and scariest times of his life. Uncertainties about the future and self-doubt were overwhelming. It had taken him more than a year to rebuild his confidence and relearn how to be happy with himself.
"Because if you can't love yourself, no one can love you," he said.
When Orselli started dating again,  having a child was like having an "unintentional filter" because some single people might reject a single father or mother. For those that still stuck around, the feeling was more genuine. Then he met his current wife.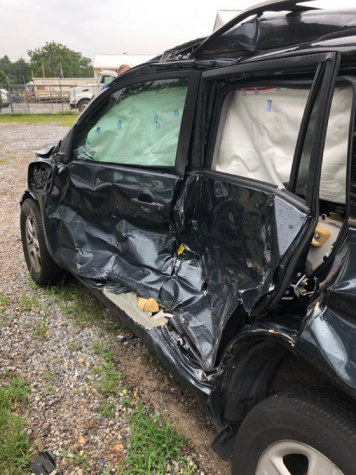 This time around, he knew something needed to be changed to make it work. Managing his time was key.
"There are times when I neglect Louis and my wife," he said. "Thankfully, I saw it happening, and I said to myself, 'This isn't fair to [her] and to Louis.'"
He hired more people to help him manage the websites, but hiring and finding the right people was not easy.
In December 2019, one of his websites, Niche Gamer, was exposed for plagiarizing Gematsu, another gaming news site. In response, Orselli issued an apology and stepped down from his editor-in-chief position.
"I took responsibility when it came to the press release," he said. "I feel like that was just me being careless."
"Plagiarism, that's totally unacceptable," he added.
There were mixed reactions to this incident. Some people felt let down and moved on, while others were satisfied with the response and continued to support the site.
Moving forward, Orselli wants to expand the website to serve as a hub, with a database for both Niche Gamer and Nicchiban as well as hiring more staff to cover more content. He's learned that he has to set his priorities straight.
"Close, very close to living my dream life, our dream lives," he said.
Leave a Comment
About the Contributor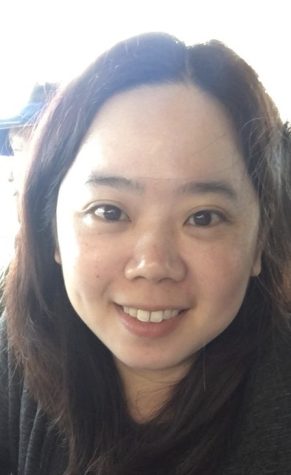 Christie Yeung, Managing Editor
Christie Yeung is Managing Editor and former features and gaming/tech editor of SAC.Media. She falls somewhere between a nerdie or a foodie, or is both. She likes to spend her spare time playing video games, listening to music, and watching funny videos on Youtube. She has a sweet tooth and has no immunity against anything with Nutella on or in it.