VOICES – Dear Chadwick
A letter to our King, from your legacy.
Dear Chadwick,
I want first to thank you for a life well-lived and a journey well-traveled. Although you no longer exist on this earthly plane, your legacy lives on through your work and will eternally inspire and move to action the people you so bravely fought to uplift. In a time where pandemics, both biological and systemic, are the norm and loss and devastation are at an all-time high, losing you seemed like a cruel and unnecessary form of punishment that our community didn't deserve right now.
Since your untimely passing, details of your life, work, and activism have been highlighted, and even your most loyal fans – myself included – have learned about the man behind some of the most prolific characters to grace our screens. We have learned that the magic you brought to the roles you played came from a deeper understanding of self – and a selfless commitment to empowering people that looked like you. You navigated throughout your 41 years with a strong sense of purpose that enabled you to accomplish all that you aspired to and impact generations to come. The sacrifice that you made allows even those considered the least of us to self-reflect upon the role in which we play in our communities. Your legacy reminds us as the great Nipsey Hussle once said; "It's not on us, it's in us, and what's in us can never be taken away."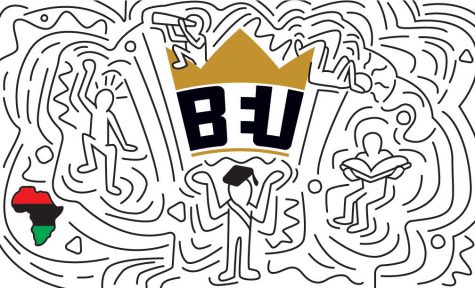 That's the power of a life well-lived, a purposeful life that looks inward first and gets a better understanding of self to then impact the world around them with grace and humility. You lived that life in spades. You served your people with honor and dignity, not just because you wanted to but because you knew the sacrifice required to impact the lives of the people you served. You were more than an actor. You were a leader to and a servant of your people – Black people – inspiring us to see ourselves bigger and mightier than we ever had, not just in representation but in action. You didn't just give us a superhero – you gave us a king.
Now it is our time to put into action the work you imparted to us while you lived. As an ancestor, we know that you will be our guide carrying us along the way as we continue fighting against Anti-Blackness in America and call for police reform. We will think of all that you stood for as we make informed decisions and cast our ballots to try and repair our fractured community in the wake of a daunting pandemic and public health emergency.
King, we will use the blueprint you left for us to follow to be better not just today but for generations to come. Your life and your work have been a call to action, and now more than ever it's understood that we don't need a savior; our collective work and diligence as well as relying on a purpose bigger than us will see us through. Because of you, we can, and we know that you are all around us as an ancestor, and as our king. Rest well.
Sincerely,
Your legacy
Leave a Comment