Fire Causes Evacuation Orders
Blue Ridge Fire calls for mandatory evacuations in Yorba Linda and Chino Hills
Residents in the Carbon Canyon area were issued a mandatory evacuation order Monday, Oct. 26 as the Blueridge Fire continues to grow. The fire broke out at around 1 p.m. and quickly grew to 1,100 acres by 5 p.m. 1,170 homes were put under mandatory evacuation with 481 homes under voluntary evacuation.
Now at about 15,200 acres, the fire has caused 5,958 Chino Hills homes and 2,500 Yorba Linda homes to evacuate.
Lauren Berny, 26, journalism major at Cal State Long Beach lives in Chino Hills with her family. At around 5 p.m. yesterday, they were put under a voluntary evacuation that later turned into a mandatory evacuation.
"I was out interviewing someone when my mom called me and told me the cops warned us to evacuate," she said. "She told me not to come back home and packed my stuff for me."
"I was just worried about my family."
Officials believe the fires were caused by the high Santa Ana winds, dry climate and parched greenery.
About 200 firefighters were originally deployed to fight the fire, now that number is at 1,000. Fire crews are also battling the Silverado Fire near Irvine, which has burned 7,200 acres and caused an evacuation of about 90,000 residents.
It has done heavy damage to at least one residency and is currently 0% contained. No injuries to fire personnel or community members have been reported.
Leave a Comment
About the Contributor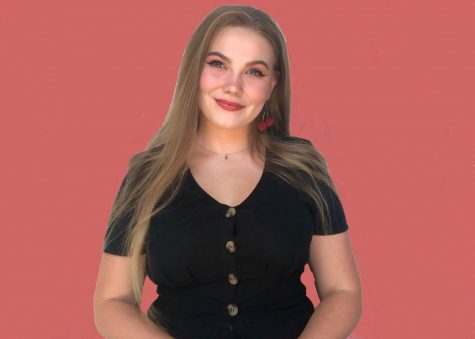 Jaylen Minnich-Hall, News Editor
Jaylen Minnich Hall is the news editor for SAC.Media. She is student at Mt. SAC majoring in journalism and hoping to have a career in A&E news.