Will New Graphic Cards "Big Navi" Be Kind to Us?
Advanced Micro Devices announced the price and release date for their newest graphic cards ranging from $599 to $999
This October had been a busy month for AMD, giving two huge announcements two weeks apart. One on their processors Ryzen 5000 series and the other on their graphic cards Radeon 6000 series.
Today's event covered the "Big Navi", a nickname given to AMD's RDNA 2 architecture graphic cards, which performance is two times better than its predecessor. Along with their release dates and prices.
Three graphic cards were announced. Both the 6800 starting at $579 and 6800XT starting at $649 will be released on Nov. 18. The 6900XT, which is starting at $999 will be released on Dec. 8.
In addition, AMD also introduced "Rage Mode", it is a one-click overclocking program. Since AMD is the only company that produces both CPU and GPU, it lets them link up the components required to make this program run.
This feature is called AMD Smart Access Memory, it can be used with the combination of a Ryzen 5000 series processor, a Radeon 6000 graphic card, and a 500 series chipset motherboard. This enables the users to unleash even more potential within those components.
Also, during the presentation, AMD announced that RDNA 3 is already in the design. It is something to look forward to in 2022.
This year is an active year for AMD. Besides supporting PC gaming, it is also responsible for gearing up the core of both next-gen consoles. It supplies the processors and graphics cards for the Xbox Series X, Series S, and PS5.
In early September, Nvidia revealed their GPUs and the preordering of the 3080 and 3090 cards are chaotic nightmares. They are out of stock everywhere except on third party sites.
PC gaming enthusiasts would hope AMD handles this matter better.
For more information, you can go to AMD's official website.
Leave a Comment
About the Contributor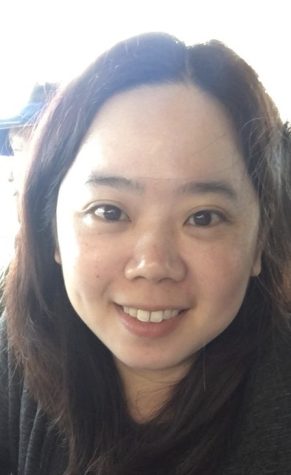 Christie Yeung, Managing Editor
Christie Yeung is Managing Editor and former features and gaming/tech editor of SAC.Media. She falls somewhere between a nerdie or a foodie, or is both. She likes to spend her spare time playing video games, listening to music, and watching funny videos on Youtube. She has a sweet tooth and has no immunity against anything with Nutella on or in it.