Students Stressed as Election Wears On
While votes are still being counted in key battleground states, students find themselves glued to the news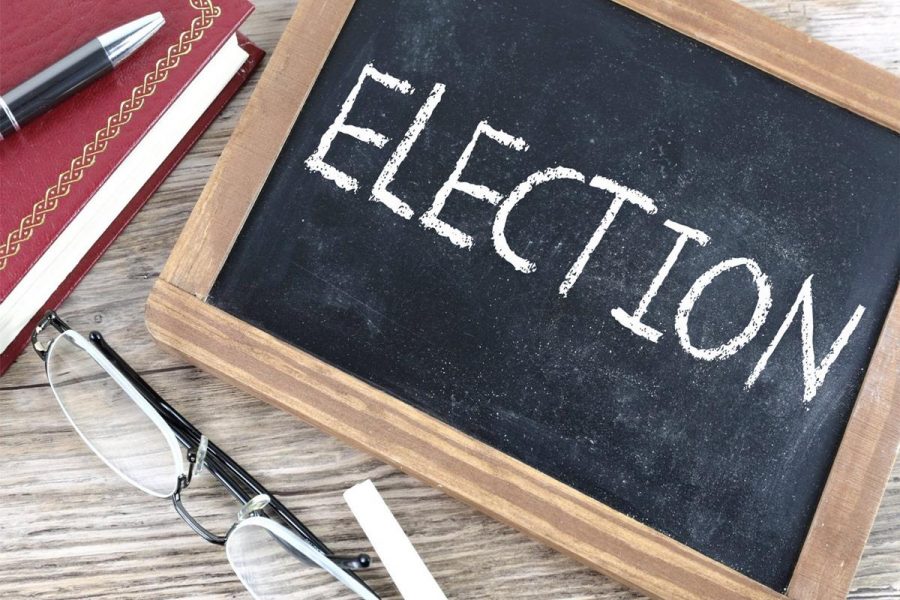 Following Tuesday's election, viewers nationwide are clinging to their televisions, awaiting results. Battleground states of North Carolina, Pennsylvania, Georgia, Arizona and Nevada hang in the balance.
The latest projections show Joe Biden currently holds 264 electoral votes, while President Trump holds 214. Click here for SAC.Media's latest election coverage.
Aside from the presidential race many local races have been decided or are close to being completed. California had a multitude of propositions on this year's ballot that impacted a variety of demographics. As the race for the presidential election continues, students and families around the nation are sounding off on the latest announcements, with many of them having mixed emotions about this year's results. This year's election cycle has filled Americans with feelings that range from fear to hope.
California State Polytechnic University, Pomona student Sidra Issa, architecture major, 21, said, "I voted because I think it's everyone's duty to vote for the people that can't. We have the power to change the situation, so we should do everything we can," she said.
"I think that even if Biden were in office there's a lot of systematic issues that still need to be tackled and worked on, but it would be a bit of a relief to have a president that we know would never be publicly racist and misogynistic," she added.
Social justice and race issues were most important to Issa during this election. "I feel connected to anything related to oppression and racism as I have faced those issues myself," Issa said. "I hope that every group of people that have been scrutinized and criticized under the Trump administration get a break from the negativity.
"I hope we can strive to get back on track with moving progressively towards a more inclusive country," she added.
Nicole Rodriguez, 21, a business major, at the California State University, San Marcos also shared her thoughts on this year's election. "I voted for the kind of future I want for my children's lives. It's important for me to make sure that I can exercise my right to vote because of all the problems our nation is facing," Rodriguez said.
Similar to Issa, Rodriguez also felt particularly drawn towards the issue of race. "An issue that I feel particularly connected with is immigration and deportation," she said. "My mom was born in Mexico, and is now a citizen but I can't imagine being ripped from her, the way that so many kids have.
"It's really nerve wracking to see how close the election is so far, but I am hopeful for the results to come in and to see changes in the country, because if there were any time to make changes, the time is now," Rodriguez said.
Chris Salazar, 20, is a business administration major, at Mt. SAC, who voted for the first time in this year's election at the Chino Hills High School polling station. Salazar registered himself as a Democrat and said he's always been interested in participating in the election process. "It was honestly uplifting to vote for my first time because I feel like it was an expression of how I want my future to go," Salazar said. "Voting was putting my foot into the door towards a better future for myself."
The proposition that he felt was most important to him on this year's ballot was, Proposition 17, which restores the right to vote for prisoners who are on parole for felony convictions.
"People make mistakes all the time and I feel like serving time is enough of a punishment, not a punishment, but enough time to get your thoughts back into place," Salazar said.
"I feel like everyone should have the right to vote no matter their circumstances," he added.
According to Calmatters.org California voters elected to pass Proposition 17 and yes votes garnered 59.1% of the vote.
Proposition 24, which extends privacy protections for user data also passed according to Calmatters.org, which Salazar was happy to see. "Privacy is a big issue and everyone should have their privacy not distributed to third party individuals," he said.
With all the attention being put on the presidential race between Joe Biden and Donald Trump, many have speculated as to when the results will be decided. "I don't want to point fingers but having the concept of recounting the votes is more of a childish thing to do," Salazar said. Like the majority of Americans, Salazar has had his eyes glued to the television in anticipation.
"To be honest I've had my eyes on the electoral college map these past few days and I feel like it's affecting my school [work] but at the same time I'd rather be focused on my future," he added.
Aaron Argenal, 21, a kinesiology major at Pasadena City College, is another voter who participated in the election process for the first time. Like Salazar, Argenal is also a registered Democrat and is also finding it difficult to focus on school with so much at stake in this year's pending election results. "It's very distracting. I will admit I had a Zoom class and I kind of muted myself, hid my camera, and spent the entire time watching the election," Argenal said. "I might get a bad grade on the next exam," he added jokingly.
Argenal said Proposition 18, which would have allowed some 17-year olds to vote, was a proposition that he spent time debating with his family in the car. "Kids don't really know what they want yet they're still seventeen, they only just turned 18, puberty and all that, I don't think we want that affecting their decisions," he said. "I looked at my younger sibling sister, and [thought] 'I don't want you to vote. I don't think you're ready yet.'
On election night Argenal said the anxiety from the close presidential race was too much to deal with and he decided to disconnect himself from watching election coverage. "I can't pay attention to the news, I'm just going to play games and distract myself until 5 a.m. I just could not sleep,"Argenal said. "It's the same with all my other friends. I asked them, 'Did any of you guys sleep, and they said, 'no we didn't sleep.'"
About the Writers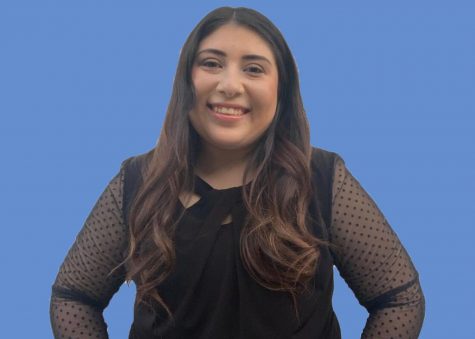 Esmeralda Torres, Somos Editor
Esmeralda Torres is a the editor of the Latinx platform Somos on SAC.Media and is currently pursuing an associate degree for transfer in journalism. RIght now, she is probably daydreaming about Disneyland or watching a bad reality show, likely The Bachelor.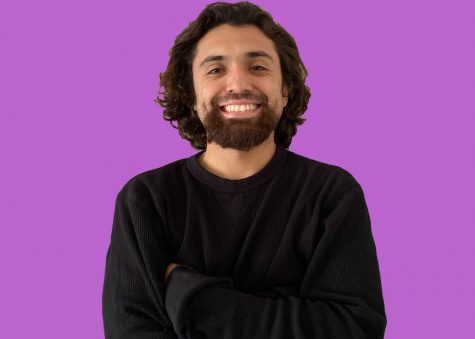 Jesse Espitia, Sports Editor
Jesse Espitia is the sports editor of SAC.Media. He has traveled the world to cover soccer or what he calls "futbol." He also covers other sports, politics, local/international news, pop culture and crime.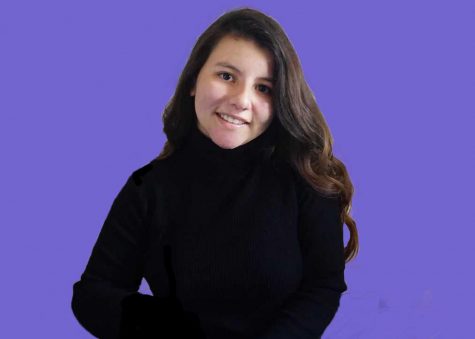 Vanessa Feliciano, Features Editor
Vanessa Feliciano is the features editor for SAC.Media. She can usually be found at the nearest country concert or baseball game. Vanessa hopes to one day be a sports broadcaster.