First Woman Hired as General Manager in MLB History
In a historic year of firsts, Kim Ng has been hired as GM for the Miami Marlins
In a historic year which saw a woman get elected as Vice President of the United States, MLB also had a historic milestone for gender equality when the Miami Marlins franchise hired Kim Ng to be their General Manager. Not only is Ng the first female to ever be hired as a general manager for MLB, but she is also the first woman to be named general manager for a major men's professional team in North America. The hiring of Ng may serve as an inspiration to women around the world as she has broken through a long-standing barrier in professional sports. Ng is also the first Asian American to serve as a general manager for an MLB franchise.
Ng had years of front office experience in MLB starting her career as an intern with the Chicago White Sox and eventually being hired in 1991. Ng worked her way up the ranks and was promoted to Assistant Director of Baseball Operations. Between 1998-2001, Ng worked as assistant GM under Brian Cashman for the New York Yankees during their glorious run of three straight World Series titles.
Ng also spent time as Vice President and Assistant General Manager of the Los Angeles Dodgers between 2001-2011 before taking up a job at the league office.
With years of high-level experience Ng had interviewed many times for open GM positions but was always overlooked. Ng persevered through those failures and has now broken through a long-standing barrier for women in men's in professional sports. "It is difficult going through that failure publicly, but again you have to just put your nose to the grindstone and keep going," Ng said at her introductory press conference.
The Marlins are owned by Bruce Sherman and former New York Yankee Derek Jeter. Her familiarity with Jeter, having worked together in New York, is something that Ng said will make the process go smoothly. Not only does Ng have experience working with Jeter, but she also has experience working with Marlins manager Don Mattingly. "I know that in having a history with these guys there is not as much as a learning curve for me," Ng said. "I think it's going to be a seamless transition."
An example has been set for young women around the world, something that Ng is conscious about. Ng said advocating for the advancement of young girls and women has always been important to her. "There's an adage you can't be it if you can't see it. I guess I would suggest it to them, now you can see it," Ng said. She credits Billie Jean King for being her role model.
Alyssa Martinez, 20, psychology major, is a member of the Mt. SAC softball team, and thinks it's super cool that Ng is GM of the Marlins. "We have her in the MLB and Katie Sowers in the NFL", said Martinez. "It's a great inspiration for young girls that love sports and shows them you can literally do anything you want."
The trailblazing career of the Marlins new GM serves as an inspiration to both men and women and illustrates the belief that with hard work and perseverance, anything is possible.
Leave a Comment
About the Contributor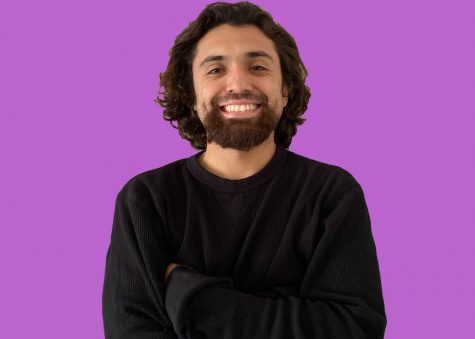 Jesse Espitia, Staff Reporter
Jesse Espitia is the former sports editor of SAC.Media. He has traveled the world to cover soccer or what he calls "futbol." He also covers other sports, politics, local/international news, pop culture and crime.