Online Shopping Has Taken Over This Holiday
Black Friday may have been different this year, but Online shopping is still going strong
How early is too early to shop for holiday presents? Apparently, never! It was barely October when major retailers started bombarding my email account with newsletters about their upcoming sales events. Online sales events usually happened the Monday after Black Friday, which is known as Cyber Monday. But during this pandemic, online sales had taken over sales in general because in-store shopping became a high-risk activity.
Before the pandemic, many people would line up in front of retail stores hours before they open. I used to be one of those people. I would finish my Thanksgiving dinner by five o'clock in the evening and drive to the local BestBuy. I would stand in the cold for hours and socialize with people in front of or behind me in the line. It was more fun and exciting when I was a teenager. Now, I'd rather stay warm and comfortable in my room and shop online.
This year many retailers decided to close their storefronts on Thanksgiving Day because coronavirus is still roaming around. Instead of offering in-store doorbuster deals, they shifted their strategies to attract shoppers with pre-Black Friday deals online.
The online sales war began in October. It started when Amazon postponed its Prime Day sales event from mid-July to mid-October. Its competitors, such as Walmart and Target, also announced online sales events on those exact days. It was six weeks before Thanksgiving.
I am not complaining about these prolonged sales because the retailers are offering low prices to compete for customers. I enjoy the "window" shopping and price comparisons. It is easy to use and makes online shopping more efficient. Finding the best gift at the best price is satisfying.
Whether it is shopping in-store or online, Christmas presents shopping can be hectic. If you have yet to make a plan, there is still time. There are a few things to keep in mind. Know what you want to buy instead of look as you go. Stick to your shopping list and limit impulsive shopping. Do not forget to search the internet for coupons ahead of time. Honey is my favorite browser extension when it comes to tracking price change. Bookmark the website you want to shop from and have the browser open prior to the beginning of sales. Sometimes with these discount deals, things can be gone instantly. Register for an account if the website requires membership to purchase and have your payment information handy.
And good luck!
Leave a Comment
About the Contributor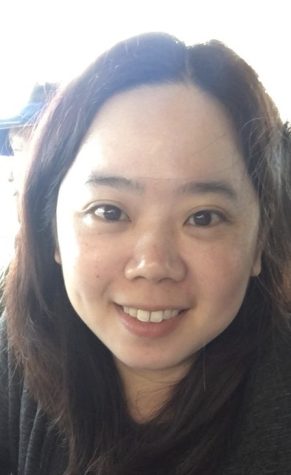 Christie Yeung, Managing Editor
Christie Yeung is Managing Editor and former features and gaming/tech editor of SAC.Media. She falls somewhere between a nerdie or a foodie, or is both. She likes to spend her spare time playing video games, listening to music, and watching funny videos on Youtube. She has a sweet tooth and has no immunity against anything with Nutella on or in it.