5 New Christmas Albums to Check Out
Here are five new Christmas albums that need to be added to your queue of music when getting into the holiday spirit
With Thanksgiving now over it is time to start playing your favorite Christmas music classics. Indulging in the sights and sounds that surround this time of year is a part of the season and music and singing can make this Christmas memorable. Many artists have recorded and released their 2020 Christmas albums which are ready to be played on repeat throughout this holiday season. With the year coming to a close, here are a few Christmas albums you should check out to get yourselves in the Christmas spirit.
"It's Christmas All Over" by The Goo Goo Dolls
"The Goo Goo Dolls" release of their Christmas album on Oct. 30, 2020, will definitely have you rockin around the Christmas tree this December. As an alternative rock band, "The Goo Goo Dolls" offer an album for rock lovers and for those who want to listen to a different take on Christmas classics. "The Goo Goo Dolls" album is an easy feel good kind of album you can put on and relax with your loved ones by the fire or even while decorating.
"A Holly Dolly Christmas" by Dolly Parton
Dolly Parton released her Christmas album earlier this year on Oct. 2, 2020. Parton's album consists of 12 tracks which also includes features from her brother Randy and goddaughter Miley Cyrus. "A Holly Dolly Christmas" album is filled with many Christmas favorites that can have anyone singing along. Parton's distinguishable voice throughout the album is strong yet comforting. Within her album she adds her own flare to a couple Christmas classics overall producing a cheerful Christmas album that you can have on repeat.
"The Christmas Album" by Leslie Odom Jr.
Artist Leslie Odom Jr. released his Christmas album on Nov. 6, 2020. Odom's album consists of covers of Christmas classics as well as a jazz rendition of "It's Beginning to Look a Lot Like Christmas." What is also seen on the album are a few original tracks like "Snow." With the songs that Odom covers on the album there are noticeable stylistic differences in the way the songs are sung but are purposeful and are hits nonetheless. On the album Odom's voice is smooth and he sings with an ease that will have you sitting back and enjoying a cup full of hot chocolate.
"A Very Trainor Christmas" by Meghan Trainor
The album "A Very Trainor Christmas" by Meghan Trainor was released on Oct. 30, 2020. Within the album there is a clear pop twist that is intertwined with Christmas classics. Such a combination is a fun take on some Christmas classics and is something for the younger generation to give a listen to. Her runs are smooth and easy on the ear to listen to leaving you wanting to hear more.
"A Tori Kelly Christmas" by Tori Kelly
The last album is artist Tori Kelly's "A Tori Kelly Christmas" which was released on Oct. 30, 2020. Kelly's voice in the album is effortless. Her voice heard in all of the songs is bright but is characterized by her feminine, sophisticated sound. Her album overall exudes a raw sound that is easy to listen to as much of the emphasis is on her voice and the lyrics. Her album is one to listen to while decorating Christmas cookies or relaxing at home.
Leave a Comment
About the Contributor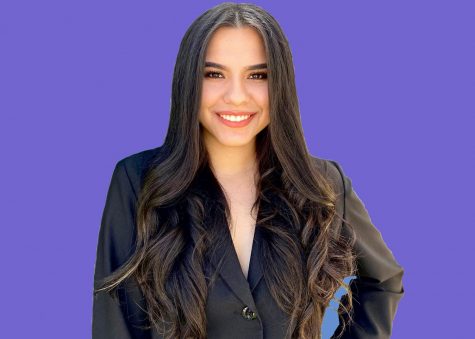 Delilah Perez, Arts & Entertainment Editor
Delilah Perez is the Arts and Entertainment editor at SAC.Media. She is also a part of the editing team of the Latinx platform Somos and is part of the public relations and social media team for the Mt. SAC journalism program and its student publications. Delilah has a passion for writing, and in her free time, she enjoys watching movies, going to concerts, and spending time with her family.