Monrovia Pastor Resigns
Monrovia pastor steps down citing 'personal choices' that did not 'align with high standards of ministry'
MONROVIA: The lead pastor at the popular Hope Unlimited Church in Monrovia has resigned, according to a statement released on Dec. 6 by the church.
The news, which was first announced during the church's worship service over the weekend, came as a sudden surprise as the reasoning behind the announced resignation was unclear.
"It is with heavy hearts that we announce the end of Pastor Robert Spina's role as Lead Pastor for our HopeUC Los Angeles Church and HopeUC America," said Executive Pastor Justin Spina in a statement posted on the church's website. Justin Spina is also the pastor's brother. 
"This was due to personal choices he has made in recent times that did not align with the high standards of ministry and his position of senior leader," the statement reads. "HopeUC has a clear Code of Conduct for Pastors and staff."
Robert Spina was the lead pastor for Hope Unlimited Church's Monrovia location and also oversaw church operations for HopeUC America, including a location in Santa Fe, New Mexico, and another in Banning, California, according to the church's website. 
"It's a heart check," said Frank Venegas, 26, who has attended Hope Unlimited Church since 2015. "People will fall off and people will stick around but what's most important is how people feel internally and how they view their relationship with God."
Robert Spina's Instagram account has also been deactivated and his Facebook page is now deleted.
The church will plan to institute a, "plan of Care and Spiritual support" for the former pastor, who also has two sons.
"He was the only reason I would go," said Marie Vasquez, 53, who said she hasn't attended an in-person service since October due to COVID-19. "He brought a lot of people through this pandemic. I had so much respect for him."
Executive Pastor Justin Spina and his wife, Amber, will now take over as lead pastor's of the Monrovia location. The church's website has also removed Robert Spina's photo on the staff page and has added a photo of Justin and Amber Spina under the title "Lead Pastor."
This is an ongoing story. Check back for updates.
View Comments (2)
About the Contributor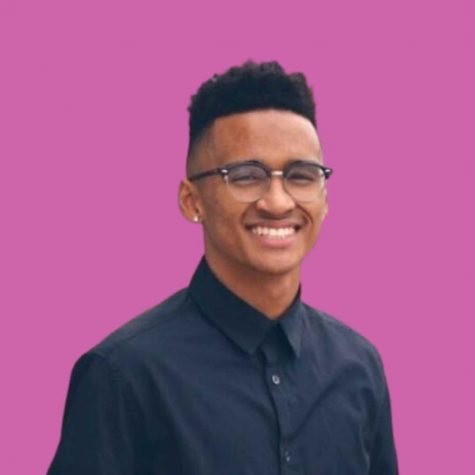 Andre Tinoco, Broadcast News Editor
Andre Tinoco is a senior staff writer and reporter for SAC.Media, and Broadcast News Editor and Producer of SACAttack. He is a wholehearted news junkie who enjoys hearing both sides of the story while reporting the facts. You can find him out in the field chasing breaking news, or shadowing a reporter during their live shot. He loves a good story and enjoys connecting with the community.