Starbucks 5 Best Secret Menu Drinks
Want to spice up your Starbucks game? Check out these five secret menu drinks!
Do you order the same drink from Starbucks every day? Some people tend to not switch up their order
because they either are scared to try something new, or they don't know any other drink that is good, or they don't want to order something complicated because they think the barista will hate them for it.
Here are the top 5 most popular Starbucks drinks and how to order them. The Starbuck's team in Chino, Ca shared these drinks and narrowed it down to these five based on their current sales.
If you order one of these and do not end up liking it, you could just tell the barista and they will
happily remake you the drink you prefer for free. The Starbucks manager in Chino says, "We
push for the guests to always have us remake their drink when they are unsatisfied because we
want them to leave happy and for them to enjoy their drink."
Snickerdoodle
If you like snickerdoodle drinks, this is the drink for you. It is perfect if you like a good balance
of sweetness and coffee. If you are not a fan of espresso shots you could also order it as an iced coffee or cold brew. The kids will love it too when you order it as a hot chocolate. This is what you tell your Barista if it was an iced latte, "could I get a grande iced latte with white mocha and cinnamon dolce syrup, please?"
Strawberry Açai with Black Tea
If you have a sweet tooth and need something to wake you up, this is for you. Not everyone
knows, but all Starbucks refreshers have the most caffeine. On top of it black tea also has
caffeine. This is how you would order a grande, "could I get a grande strawberry acai, but
replace the water with black tea?"
Cheesecake Frappuccino
This drink tastes exactly like cheesecake. It also has no caffeine, if that's what you prefer. To order this drink you will say, "could I have a grande white mocha frap with cinnamon dolce
syrup added with strawberry puree also. Could you also put graham cracker topping on the
bottom of the cup and on top as well?"
White Mocha and Hazelnut Syrup
These two flavors combined are just to die for. Ask for whatever drink you want whether it is an
iced coffee, cold brew, frappuccino or latte and get these two syrups in it .
Thai Tea
If you enjoy Thai tea, this is the Starbucks version. It contains black tea so it does have caffeine in it to help wake you up. To order this you will say, "Could I get a grande black tea, no
water, heavy cream instead with white mocha and vanilla syrup?"
These are just a few of the many drinks you can try. If you ever want to switch up your drink just a
tad you could ask for extra caramel drizzle around the cup. For any iced coffee or latte get
vanilla sweet cream foam on top. Also, substitute the milk preference you get for sweet cream as well for a sweeter taste. You could even get vanilla sweet cream foam on top of the pink drink. You're able to get any drink either iced, hot or blended.
Do not be afraid to try a new drink with a lot of alterations. The Starbucks baristas in Chino say
they never mind and actually enjoy when guests create or try a new drink because they will
remake it and taste it for themselves. All guests are their priority. They hope to make your day
with the right cup of coffee.
On your next trip to Starbucks, change your usual drink and see what happens. You might find
your new everyday beverage.
Leave a Comment
About the Contributor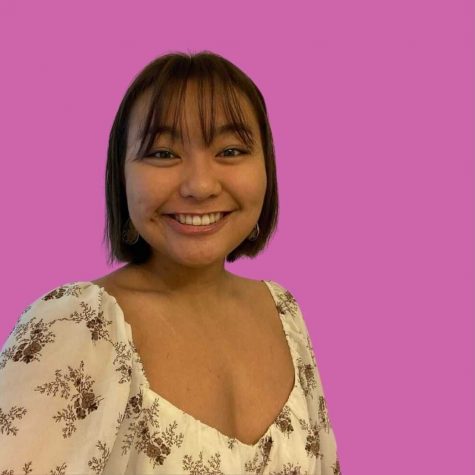 Chiara Lindsay, Broadcast News Reporter
Chiara Lindsay is a broadcast writer and reporter for SacAttack, the broadcast news source. She is diligent in finding out the truth behind any event that happens and has a huge passion for writing.