Things to Remember this Semester
Reminders and updates for the second full semester of the pandemic
Today,  is the first day of spring semester 2021. Regular class registration has been closed. Adding additional classes will be permitted only by request to professors. Late start classes are still available for registration.
The campus remains closed to staff and students with the exception of a few in-person and hybrid classes. Per the Mt. SAC Department of Police and Public Safety, spring 2021 parking passes will not be required as long as students with in-person classes park in student lots.
The last day to drop with a full refund is March 5.
The last day to drop without an EW is March 7.
The last day to drop with an EW is June 6.
Some classes are offering a pass/no pass (P/NP) option in the wake of COVID-19. The last day to change the grading mode to P/NP is June 17. Note that this option may affect acceptance into certain schools and it is advised to meet with a counselor prior to selecting this option.
The last day to apply to graduate has yet to be determined. Updates will be posted on the spring semester schedule.
FAFSA's deadline for the academic year of 2021-2022 is June 30 by 11:59 pm central time.
For many other state financial aid programs, such as Cal Grant and the California Dream Act, the deadline is March 2. Cal Grant requires submission of a school-certified GPA by March 2. The deadline for additional community college Cal Grants is Sept. 2.
Yesterday, Mt.SAC's financial aid department offered a financial aid and scholarships fair. Recordings and resources of the event are posted here for anyone to access:
Cash for College Post – Event Resources
Mt. SAC offers the following aid programs: Associated Students Book Scholarship, Emergency Book Loans, Extended Opportunity Programs and Services and the Mt. SAC Scholarship Program. Further information about these programs can be found on the financial aid page of the website.
More assistance from the financial aid office can be accessed through their page.
Many events and workshops are scheduled throughout this semester, such as tomorrow's "Well Being Q&A Hour" in which students are invited to discuss and ask about mental health and the mental health services offered at Mt.SAC in a safe space. Other events can be viewed on the calendar.
Leave a Comment
About the Contributor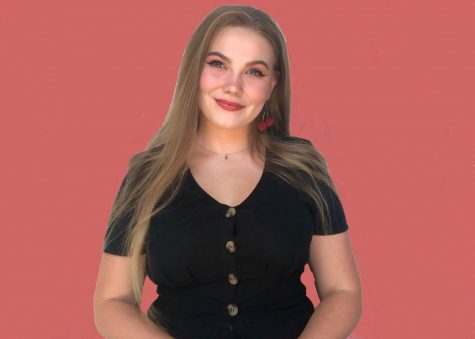 Jaylen Minnich Hall, News Editor
Jaylen Minnich Hall is the news editor for SAC.Media. She is student at Mt. SAC majoring in journalism and hoping to have a career in A&E news.