Mt. SAC Opts-In for Spring Sports
Baseball, Softball, Aquatics, Beach Volleyball, Golf, Tennis and Track all set to begin conditioning
Update: March 2, 2021, 2:59 p.m.
Nearly 80 percent of baseball programs in Southern California opted out for a possible return to play this year, leaving only 22 colleges with baseball programs preparing to compete. In contrast, the majority of colleges in Northern California decided to opt in with over 90 percent declaring their intent to play.
"I know a lot of coaches, players and community members are disappointed and it's just tough that this is happening but I know that things at least are starting to look a lot better," Mounties baseball coach John Knott said. "At least from our perspective we're getting an opportunity to slowly progress and get out there and hopefully something good for our guys happens, but for our conference, it's looking pretty grim."
South Coast Conference Commissioner Rich Kollen is open to the possibility of allowing Mt. SAC to join another conference for the year should the option present itself. Mt. SAC also finds itself in an attractive position to bring in other colleges for independent realignment due to the multitude of sports programs it offers.
In order to compete this season, regular testing protocols will have to be in place. The minimum testing requirements for baseball involves a quarter of the roster randomly tested every two weeks, though these guidelines will differ between counties.
A meeting with Mt. SAC athletics director Joe Jennum will take place on Thursday, March 4 to review vendors that would manage testing for that phase of a season.
"I think we have a good probability to play but it's a process and if it were just as simple as simply playing, our conference would not have opted out. There are a lot of stipulations behind this," Knott said. "I feel confident that our athletic directors, our school board and our president will support us but if they don't want us to play, it will be for a good reason."
March 2, 2021, 6:00 a.m.
For the hundreds of Mt. SAC athletes whose seasons ended abruptly 11 months ago, the first sign of a possible return to action came Monday, Feb. 22, when Mt. SAC gave the all-clear for its spring sports programs to return to campus.
Despite a unanimous decision later in the week from South Coast Conference officials that effectively cancelled its sanctioning of traditional spring sports for the year, Mt. SAC decided to opt in for possible spring competition should the California Community College Athletic Association decide to approve it.
"We're really excited. It's been 11 and a half months since we were on campus and we're all happy to actually get to see each other outside of Zoom," Mounties softball head coach Rubi Rojas said. "We're just following protocol and we're going through this phase right now of just conditioning and waiting to see what's going to happen with our season."
Of the 12 colleges that constitute the South Coast Conference, none have joined Mt. SAC in opting in for this spring as of yet. Should the CCCAA decide to move forward with spring sports this year, the likely scenario would be for Mt. SAC to compete as an independent college, which would make for unprecedented challenges in scheduling on top of the logistical challenges of safely hosting competitions during a pandemic.
"Right now, we would be lucky to get a couple of competitions in for the year as things stand now," Mounties aquatics assistant coach Lani Ruh said. "We're trying to stay optimistic, following protocol and keep our distance as we start this conditioning phase."
Mt. SAC's baseball, softball, aquatics, beach volleyball, golf, tennis and track programs have implemented protocols during this phase to limit risk of infection while allowing their athletes the opportunity to begin preparing for a possible season this year.
"We're all doing our part following protocol and keeping our athletes six feet apart even while in water," Ruh said.
"We can't use any equipment as of yet so it's just agility, body-weight exercises and base-running that we're working on while we're spread out six feet apart on the softball field," Rojas added.
All Mt. SAC athletes and staff were subject to a baseline Polymerase Chain Reaction test for COVID-19 prior to being able to move forward with the conditioning phase of training for a possible season.
While there are no current plans for weekly PCR tests, which are highly effective in detecting even the smallest traces of the virus, the protocols implemented by Mt. SAC also include daily temperature checks and thorough screening questionnaires for staff and athletes.
The news of a potential to return to action for spring sports was welcomed by other Mt. SAC programs as well. Women's basketball assistant coach Zack Hope praised the decision for Mt. SAC to opt in for competition but reminded the greatest chance for all sports to be able to get back underway lies with everyone acting responsibly at home.
"We're humans and we crave interaction, so I know as things start opening up, everyone wants to be around each but we all still have to be responsible," Hope said. "It's on us to hold each other accountable and we just have to keep practicing what we preach to be safe."
Despite opting in, Mt. SAC's athletic programs are still not guaranteed to be part of competitions this year. However, the Mounties remain optimistic that these developments could indicate a return to the sports they love is well within reach.
"We have to see what happens but right now it really is such a blessing just to be on the field again," Rojas said.
Leave a Comment
About the Writer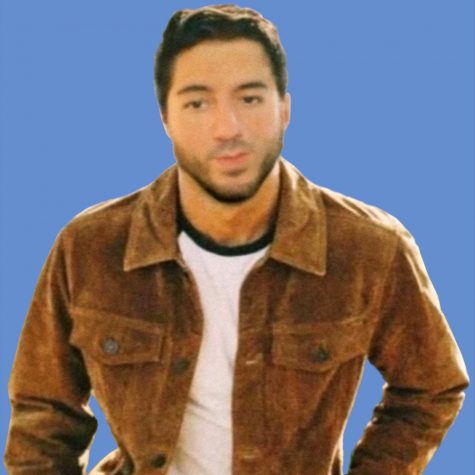 John Athan, Sports Editor
John Athan is the Sports Editor for SAC Media and SAC Sidelines. He is a journalist, multimedia producer, writer and voice talent from Greater Los Angeles. His passion for storytelling is only matched by his love for tacos. He is also a free press and community advocate with a background in social and behavioral sciences.