Locals Kept Small Businesses Alive
Small business owners say that it was the support of the community that kept them afloat during the pandemic
The pandemic threw the American economy into the deep end last year when the unexpected virus outbreak sent students home from school, shut down shopping malls and gyms and sent small businesses on a downward financial spiral.
At least 97,966 businesses have been permanently shut down because of the pandemic, according to Yelp.com's Local Economic Impact Report. However, as California starts to open up again, small businesses found that their primary support came from the locals in their area.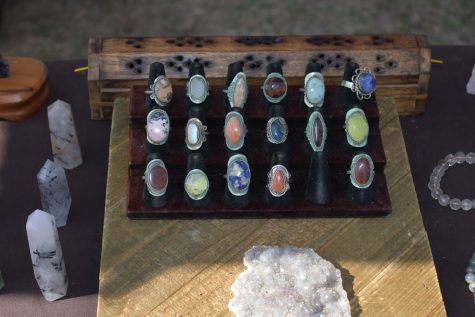 Many Americans have lost their jobs during the pandemic, leaving them to wonder how they would pay the rent. As a result, some have taken their work to the streets. Echo Park has remained a hot spot for many small artists, businesses and vendors despite everything. After all, if it wasn't for the locals and their support, many of these businesses would not have been able to survive.
Alejandra Leal, an East Hollywood resident who grew up around Echo Park can confirm that it takes much more than Instagram to gain an audience or clientele. Leal is an ethical taxidermist, she preserves plant and animal specimens who died of natural causes and were not trophy hunted for sport for the use of art.
"We're not very known, but we're very lucky to have people come out and enjoy supporting local artists," Leal said. She explained that locals have come to look around and spend their Saturday or Sunday afternoons supporting various businesses. "That's definitely a plus for us, it does help a lot."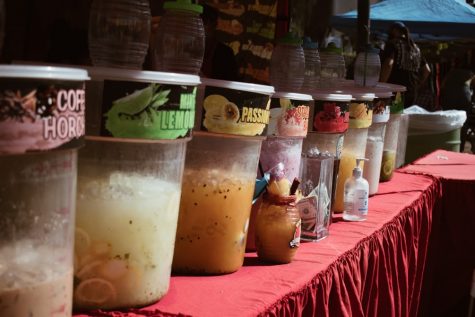 Blissful Breaux, a local artist, has also counted on the support from the locals of the Los Angeles area. Breaux, who is originally from Charlotte, North Carolina, has relocated seeking the support and growth of his business. His goal is to produce a metaphysical store to sell items like crystals that can aid in spiritual healing. He believes that without the support from the locals, his tent would be just that; a lonely tent with his own crystals charging. "People are just being more creative in finding ways to make money, we've got to eat, right?" said Breaux.
Although all small businesses have been affected in some way by the pandemic, Black-owned businesses have been disproportionately affected . According to Fortune small Black-owned businesses have fallen 41%, adding up to twice the rate of non-Black owned businesses.
One Black food vendor in particular has been very thankful for the support given to him from the local community. Jade Scott Yorker owns a small business called Chicken, Shrimp, & Fries. Selling comfort food, Yorker can be found on site at Echo Park dishing out deep fried Oreos, french fries and fried chicken. He believes that without customers, he would be out of business.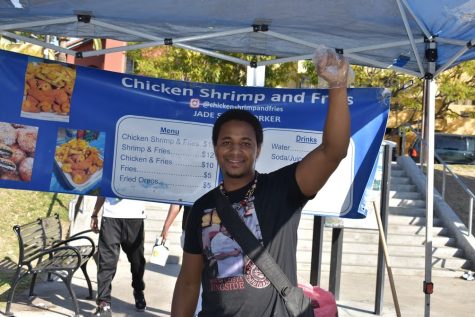 "I rely heavily on my neighbors, and we also look out for each other," Yorker said. The small business owner explained that the relationships you build when serving people is what keeps his positive energy going, and what keeps his shop alive.
One thing is certain, local artists and small business owners alike will continue to use their talents to pay the bills, and hope that their efforts are good enough to keep business coming. This support not only helps the owners, but their families and loved ones as well. As many small business owners know, it's the will and support from their local customers that will help them continue to grow and prosper.
Leave a Comment