Ontario Explosion Leaves Two Dead
50 residents displaced for the night as clean up crew disposes of rubble and debris
On Monday at approximately noon, a large explosion shook a quiet Ontario suburb. Several Ontario residents witnessed a series of explosions followed by a huge fireball and plume of smoke cascading into the sky. 
Officials said that two people were pronounced dead at the scene. According to ABC7 News, the victims were identified as Alex Paez, 38, and Cesar Paez, 20.
According to officials, the explosion was caused when a large cache of fireworks was set off, killing two men.
JUST IN – The Ontario Police and Fire Department in California are investigating a large explosion, that happened moments ago. https://t.co/2CIiIyOgWr

— Disclose.tv (@disclosetv) March 16, 2021
According to the Ontario Police Department, the explosion took place on Fern Avenue and Francis Street. City officials had advised that people keep clear of the area at the time of the explosion, but people living in the neighborhood had no choice but to remain in the hazardous area.
https://twitter.com/supersupersteff/status/1371913816913584131?s=20
The explosion sparked multiple structure fires, shattered nearby windows and could be felt from miles away. 
Karely Perez, 31, a psychology and journalism major lives a couple miles from the scene of the explosion. "I was brushing my teeth and I heard a large boom and felt the ground shake," she said.
Perez said that she initially thought it was a loud sound from an accident on the freeway. Minutes later her aunt sent her a video telling her what happened. "I saw the horrible the black smoke from the area, we could kind of still see fireworks going off." 
My home city, fireworks are illegal in Ontario but there are a lot of people that stockpile them in their garages next to the water heaters and oily rags. Mot the brightests group of citizens out there.

— HankLydon – Czar of The Ministry of Truth (@lydon_hank) March 16, 2021
Maria Galvan, a resident of the area, said that she heard low cascading bursts like a freight train dropping from the sky, and then saw a huge explosion. Galvan said that her apartment floor shook. 
The explosion also trapped two horses in a stable near by with smoldering rubble, which firefighters were able to rescue.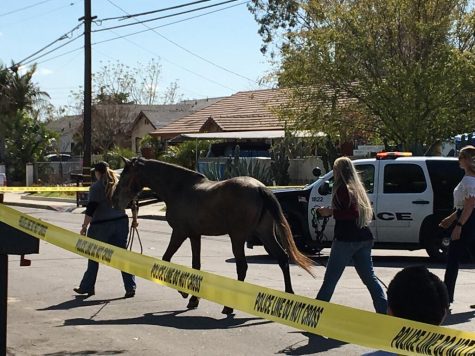 Ontario PD said it could be days before residents are let back into their homes after the bomb squad had to come in to dispose of the debris that was left. The 50 residents who were displaced had been given hotel vouchers for Wednesday night.
Leave a Comment
About the Contributors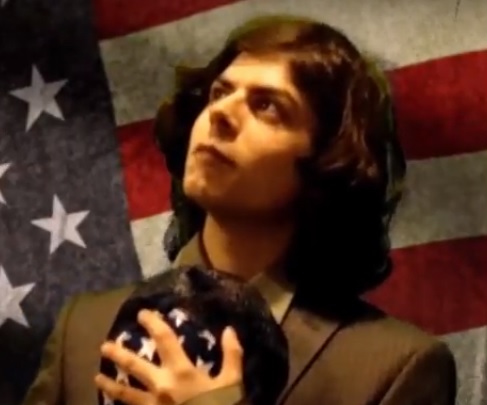 Joshua Sanchez
Joshua Sanchez is the former Editor in Chief and News Editor of SAC.Media. He was previously the managing editor of LAHS' student newspaper,
The Conqueror
. A portfolio of his reporting work can be found at
jdjoshsan.wordpress.com.