People are Streaming More and Gamers Want in On That Bread
Finding a job can be hard right now, so some gamers are turning to streaming services to supplement their income
According to Stream Hatch, the streaming hours being watched across the streaming platforms of Twitch, YouTube Gaming Live and Facebook Gaming, have increased from under 400 million in March to over 600 million in December last year. These have shown growth in the past year due to people spending more time at home. This shed some light on gamers who want to start streaming and possibly monetizing their content.
With so many options on the web, it might be a bit overwhelming for the novice. Which platform is most suitable for you? If you decide to take on live streaming, there are some numbers you may want to look at first.
In Streamlabs' Q4 report, it is shown that Twitch dominated the streaming landscape with close to 66% of the 8.26 billion total hours watched across all three platforms. YouTube Gaming Live came in second with a little over 23% followed by Facebook Gaming at almost 11%. Twitch's impressive viewing numbers display its dominance over the other platforms. Twitch Tracker indicated that there were about 9.7 million unique streamers each month in 2021, a growth of more than 40% compared to the 6.9 million monthly streamers last year.
Each of these platforms has different requirements that need to be fulfilled before you can start monetizing your content.
Here are some requirements to qualify for monetization on YouTube: you will need to be in a country where the YouTube Partner Program is available, have more than 4,000 public watch hours in the last 12 months and more than 1,000 subscribers.
David Cheung, 38, a content creator, said that he began posting videos on YouTube 14 years ago but only recently started to do it more consistently.
"I don't really think the main reason for me to YouTube is for their pay," he said. "I hear it's very easy and there are many reasons [YouTube] can demonetize you like copyright issues."
Cheung said he intends to use YouTube for gaining recognition and later make some money in other ways, such as Patreon, Twitch or other domains.
Two programs allow streamers to monetize with Twitch, the affiliate program and the partner program. To become an affiliate, you will need at least 50 followers, you must have streamed on seven different days and have over 500 minutes streamed and with more than three concurrent viewers. When moving up from affiliate to partner, the requirements change. You will need to stream on 12 different days, have over 25 hours streamed and have more than 75 viewers on average per stream.
Kristina Deocampo, 28, also known as somebunni on Twitch, said that she was a casual viewer on Twitch before she fell in love with streaming.
"I am not a talkative person, so I wasn't sure if I'd like streaming," she said. "But I am glad I tried because I have so much fun."
Deocampo said that she knew Twitch's payout is less than minimum wage and she mainly streamed for fun.
"Twitch takes 50% of subscription profit," she said. "It makes it harder for streamers, especially new streamers to reach the $100 quota each month in order to receive any money."
Twitch has a payout policy called Net 15; technically a 45-day payout period that every month when a streamer makes the $100 payout quota, Twitch will pay the streamer in 15 days. If a streamer makes $100 by the end of March, Twitch will send the payout on Apr. 15.
Like Twitch, Facebook also has two types of programs, they are called the Level Up Creators and Partners. To become a Level Up Creator, the streamer will need to stream for at least four hours within a two-week period, on two different days in that period and have a minimum of 100 active followers. To become a partner, streamers will need to have over 3,000 active followers and earn at least $2,000 or 200,000 of Facebook's Gaming currency, called stars, within a month.
Regardless of which platform you decided to go with, there are different ways to make money. There are donations, subscriptions and tips using platform-based currency. Gamers can be more proactive about making some extra cash by including advertisements within their content.
Leave a Comment
About the Contributor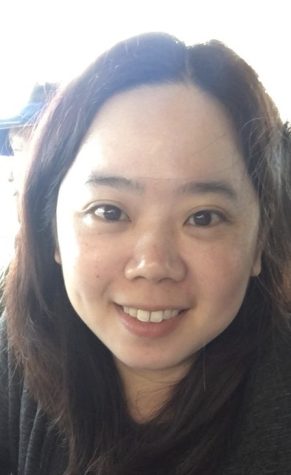 Christie Yeung, Managing Editor
Christie Yeung is Managing Editor and former features and gaming/tech editor of SAC.Media. She falls somewhere between a nerdie or a foodie, or is both. She likes to spend her spare time playing video games, listening to music, and watching funny videos on Youtube. She has a sweet tooth and has no immunity against anything with Nutella on or in it.